https://z5h64q92x9.net/proxy_u/ru-en.en/colonelcassad.livejournal.com/3370408.html
19 APR, 19:52
Blue highlighted areas controlled by the rebels, which they will pass to the SAA after the evacuation of Idlib.
In this case, it is not the delivery of areas by the insurgents, and exchange, in which evacuated two Shiite enclave in Idlib (Foy and Capraia), and militants are retreating in the southern Qalamoun (- Zabadani and Мадайz), which continues the line of Assad to gain control of territory around Damascus, associated with the progressive elimination of the enclaves of the insurgents. Data enclaves is not the first, who travel to Idlib, so we can predict that this strategy will be pursued further, and the territory controlled by the Assad regime will become less fragmented. However, given the explosion of the suicide bomber in Residene (which killed civilians from the Shiite enclaves of Idlib), it is necessary to wait for the full practical implementation of the evacuation of these areas, so as to surrender Wadi Barada showed that consent to the surrender of the enclave prior to its actual delivery may take some time and, if necessary, the insurgents need to demonstrate the consequences of failure to comply with the terms of the agreement.
Below, photos of the removal of fighters from-Zabadani.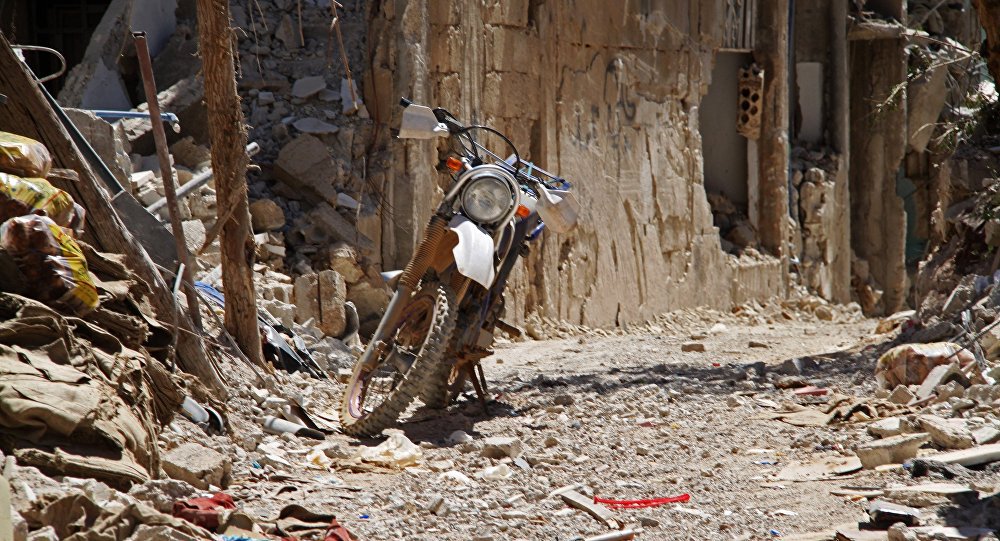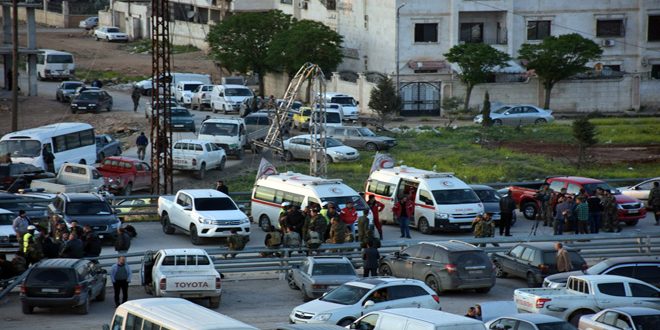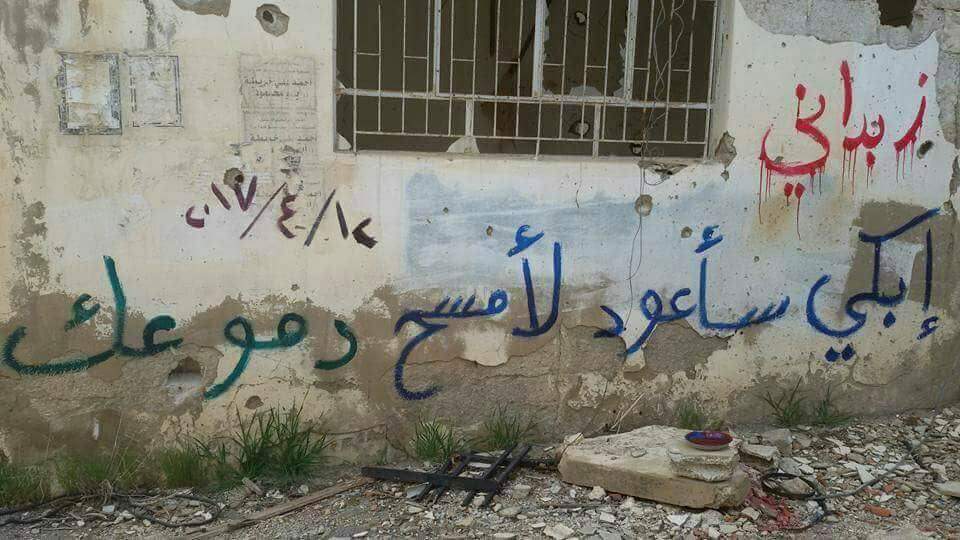 Farewell letter to militants in-Zabadani. The message in the spirit of "I pay, but I will return."

The arrival in Aleppo of buses from Shiite enclaves.
At the fronts no significant change.
1. Near Palmyra the SAA had some tactical successes to the North and North-West of the city.

2. In the Northern Hama heavy fighting continues in the area of Tabiat al-Imam. To take the city still failed armored group "al-Nusra" had made several counterattacks. Both sides suffer significant losses.

3. The advance of SAA in Western Aleppo so far, the major result has not happened. The militants hindered the encircled area Aritana and repel the attacks of the SAA and "Hezbollah" to the South-West of the city.

4. In the kabun (Damascus) and the southwest districts of Deraa continued hard street fighting. Judging by the photos – both sides also bear substantial losses in manpower.
Significant, it is worth noting the advance of the Americans and the Kurds to the North of Raqqa. The strategy continues to be implemented on crimped Raqqa.
However, on the South Bank of the Euphrates, progress has been slower, which is obviously associated with heavy losses in the attacks, bombings and the mistaken bombing of the U.S. air force.