https://z5h64q92x9.net/proxy_u/ru-en.en/colonelcassad.livejournal.com/3628777.html
22 Aug, 16:29
Syrian sources report that part of the Republican guard began their advance from the area of Sukhna in Deir ez-Zor.
After Stripping the area of Sukhna and the second circuit of the boiler, the vanguard of the Syrian groups advanced 30 miles on the highway Palmyra-Sukhna-Deir-ez-Zor. against the tactically significant hills along the route's appointed strongholds.
After the battle for Sukhna and encirclement of troops of the Caliphate in Central Syria, before DAESH is the quite non-trivial task of building a mobile defense in the desert areas to the West of Deir ez-Zor, which requires additional forces, which can be taken is that from Iraq but to transfer them is becoming more difficult due to the intense attacks from the Russian and the U.S. air force. At the moment, the militants are active in the area Maidana, and alarm the garrison of Deir ez-Zor in the area of the perimeter of the 137th base. Battered troops participated in the battles for Sukhna, heavily battered and pushed over the hills to the North of the road. Most likely black will make a bet on a flank raiding activity to slow the advance of the Syrians and to gain time for the defense to the West of Deir ez-Zor.
Simultaneously, the SAA and allies are continuing operations against the two boilers in Central Syria, the sweep of which will take time. This is especially true of the Akerbat boiler.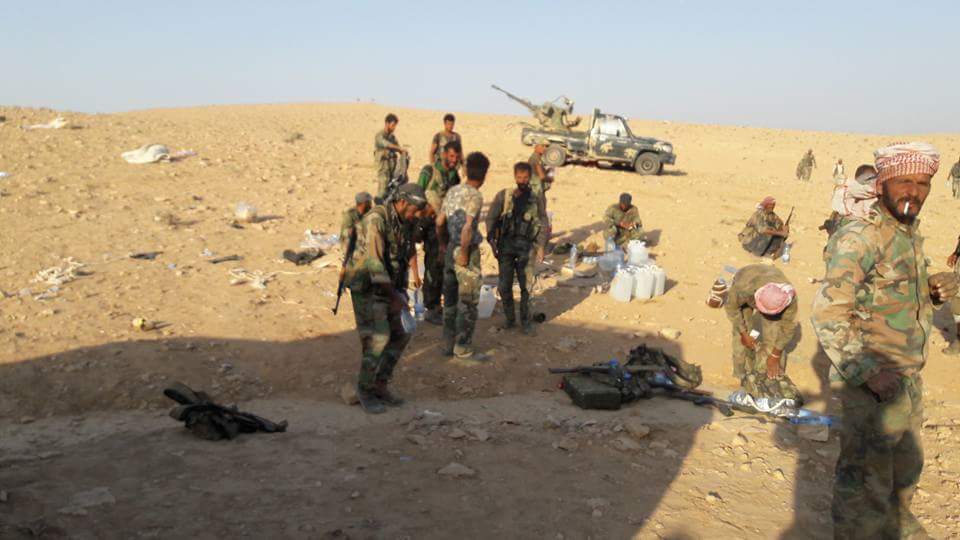 East Of HOMS.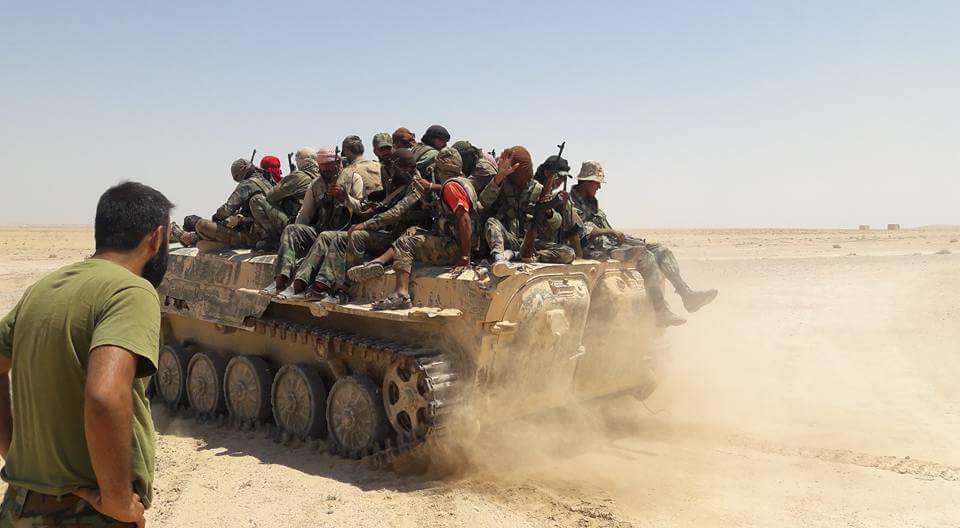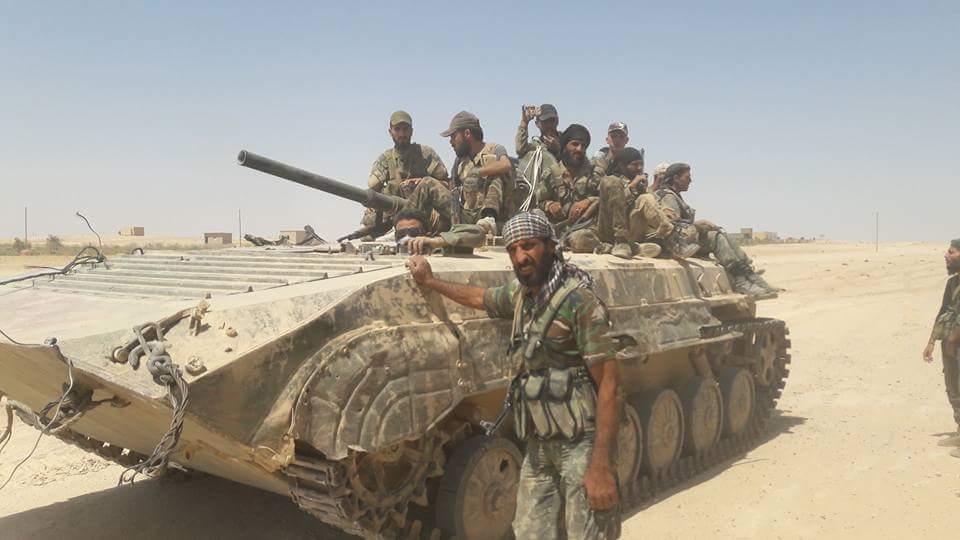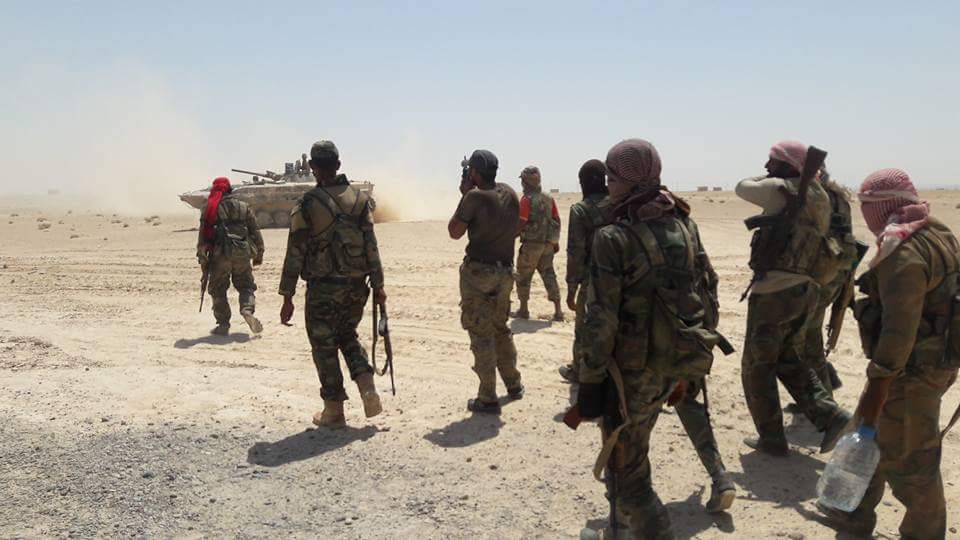 Brigadier General Asef Ismail, Major Tammam Abbas, Colonel ismail Al Ali, & Russian Friend General Mazarov

Syrian generals work with the map.

Trophies 124th brigade.