https://z5h64q92x9.net/proxy_u/ru-en.en/colonelcassad.livejournal.com/3577430.html
July 31, 7:17
IS-3 and M4A2″Sherman" on the go during the celebrations of Navy day in Severomorsk. Lend-lease "Sherman" is part of lifted cargo from the wreck of March 1945, the transport "Thomas Donaldson". The machine is successfully restored to the running status of military personnel of the Northern Fleet.


Thus he was raised from the seabed.

A lot of photos about lifting the "Thomas Donaldson" http://structure.mil.ru/structure/forces/navy/media/photo/gallery.htm?id=30967@cmsPhotoGallery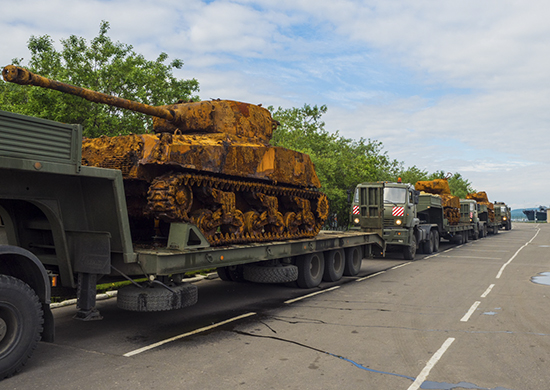 Transportation of three rare "Sherman".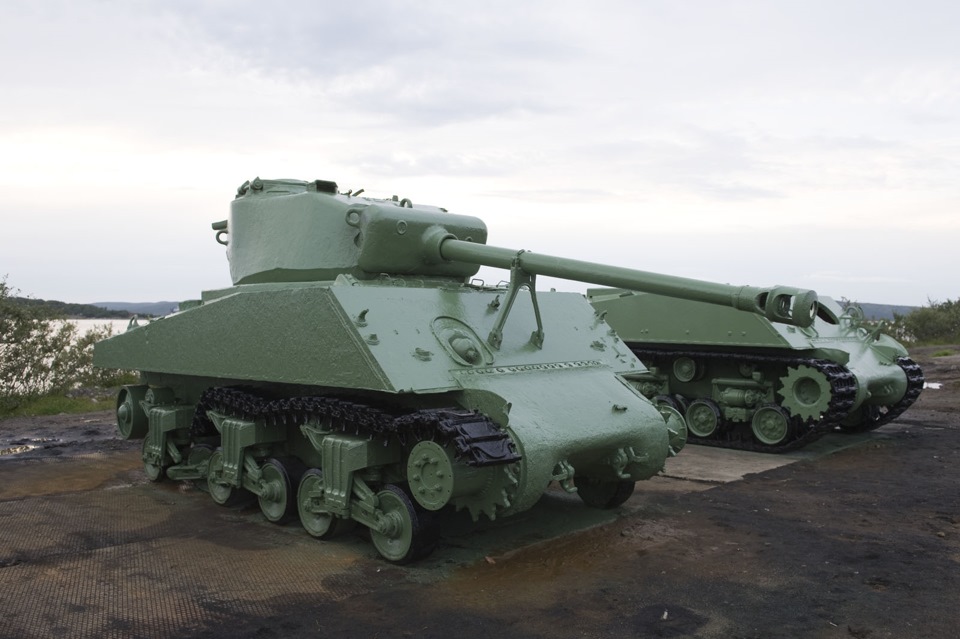 The gradual reduction in order.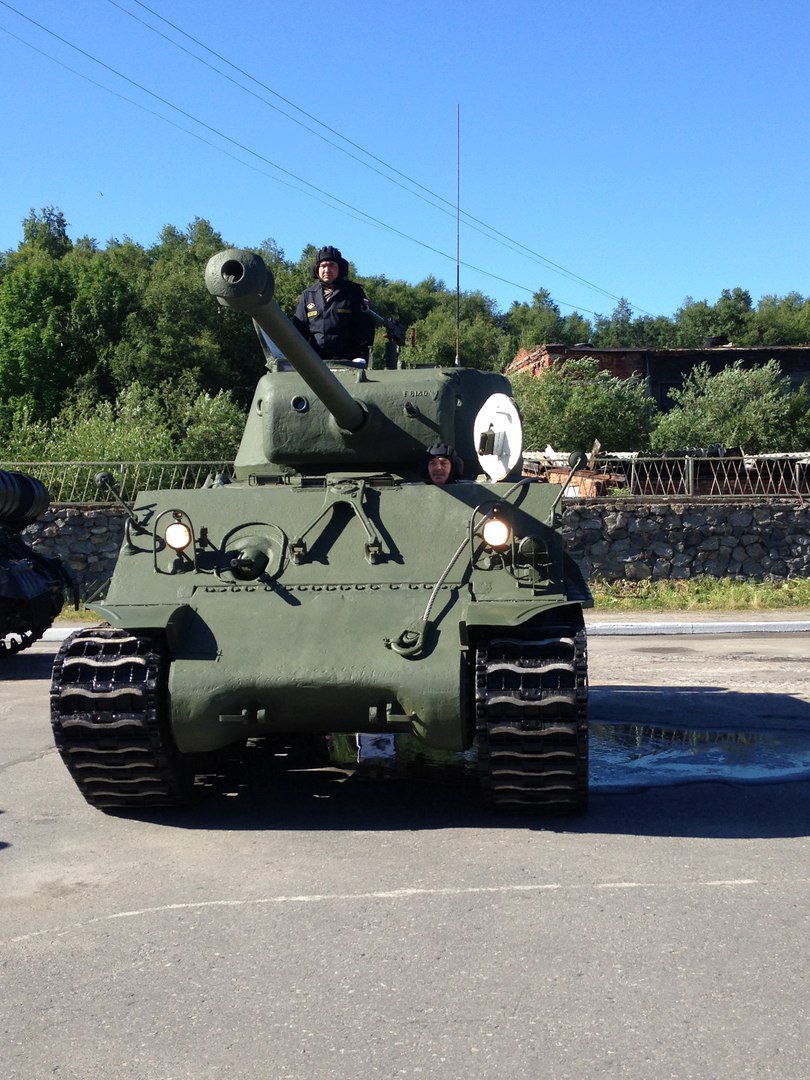 The car had to get to the front in the spring of 1945, and came to the parade in Severomorsk in 2017.
Learn more about this machine.
Serial Number 64465, built by Fisher with VVSS suspension in December, 1944 (Dmitry Ukryukov). This tank has been salvaged in 2014 from the wreck of a U. S cargo ship sunk by a German submarine in the Barents Sea in the dying days of the war. The American built M4 Sherman tank was being carried aboard the USS Thomas Donaldson which was part of Arctic convoy JW-65 when she was torpedoed by U-Boat U968 near the shore of Kildin Island on March 20 1945 (Dailymail website). It has been restored to running condition with HVSS suspension and tracks coming from an M4A2(76) HVSS hull and it has an MT-LB engine
http://the.shadock.free.fr/Surviving_M4A2_76_Shermans.pdf
Tanks on parade in Severomorsk.
Plus more photos from the celebrations in the Northern Fleet.
https://www.facebook.com/permalink.php?story_fbid=1963562187219861&id=1492252324350852 – more photos here