https://z5h64q92x9.net/proxy_u/ru-en.en/colonelcassad.livejournal.com/3639232.html
As always excellent and this time very extensive report posted by Anna-News of the battle formations of the "Tigers" of the leading operations in the area of Al-Taybah.
Lots of interesting details from the event.
Well short today.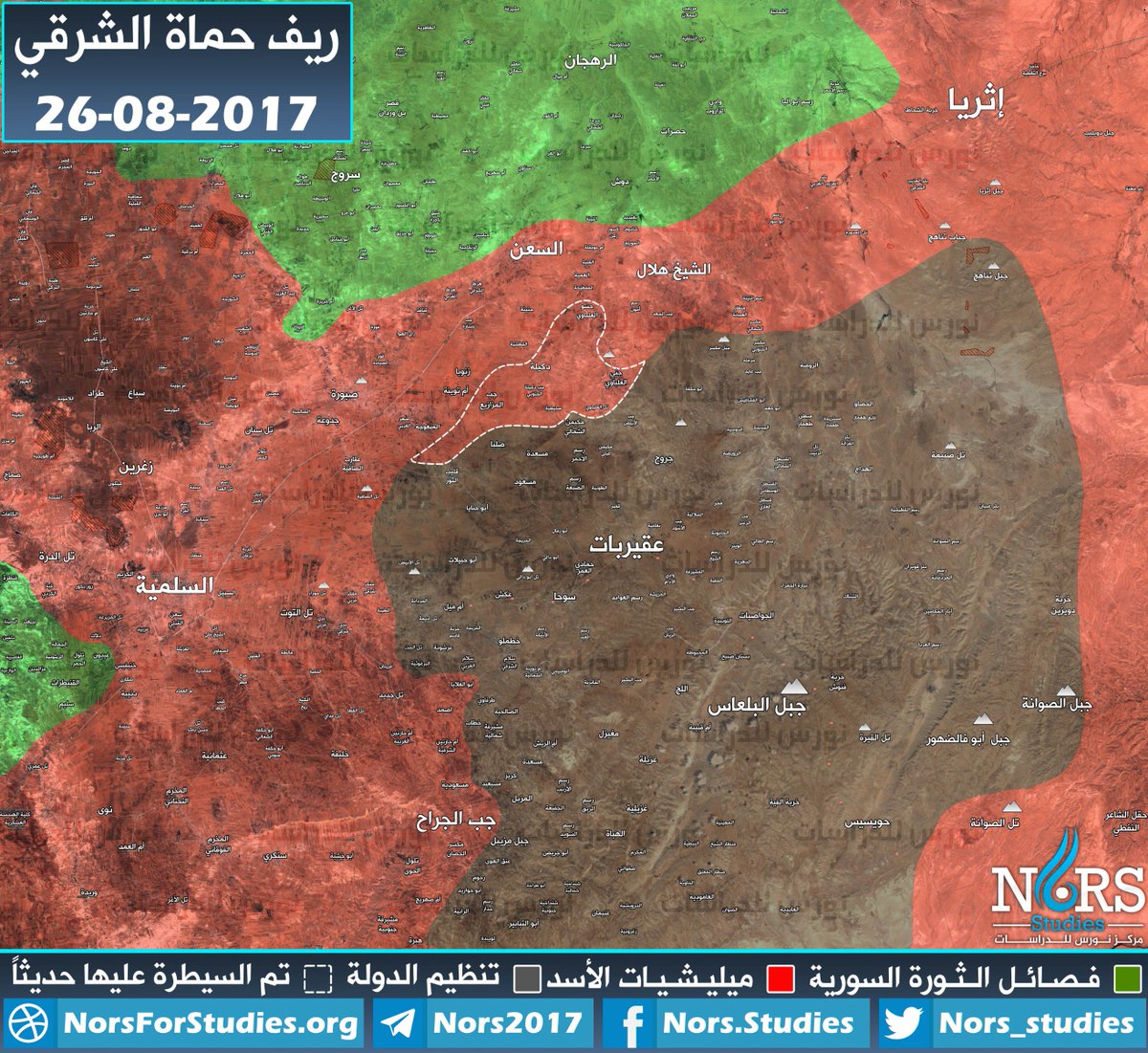 Group SAA advancing South-East from the track Salaam-Itria were able to move in the direction of Akerbat.
The battles here are hard, the enemy moves to counter-attack and inflict significant damage coming in the last days of the SAA here have lost up to 10 armored vehicles and dozens of soldiers killed and wounded.

The boiler on the Syrian-Lebanese border continues to shrink sovmestnymi efforts of the SAA, the Lebanese Army and Hezballa. Request ISIS to provide them with "green buses" to Deir-ez-Zor was rejected.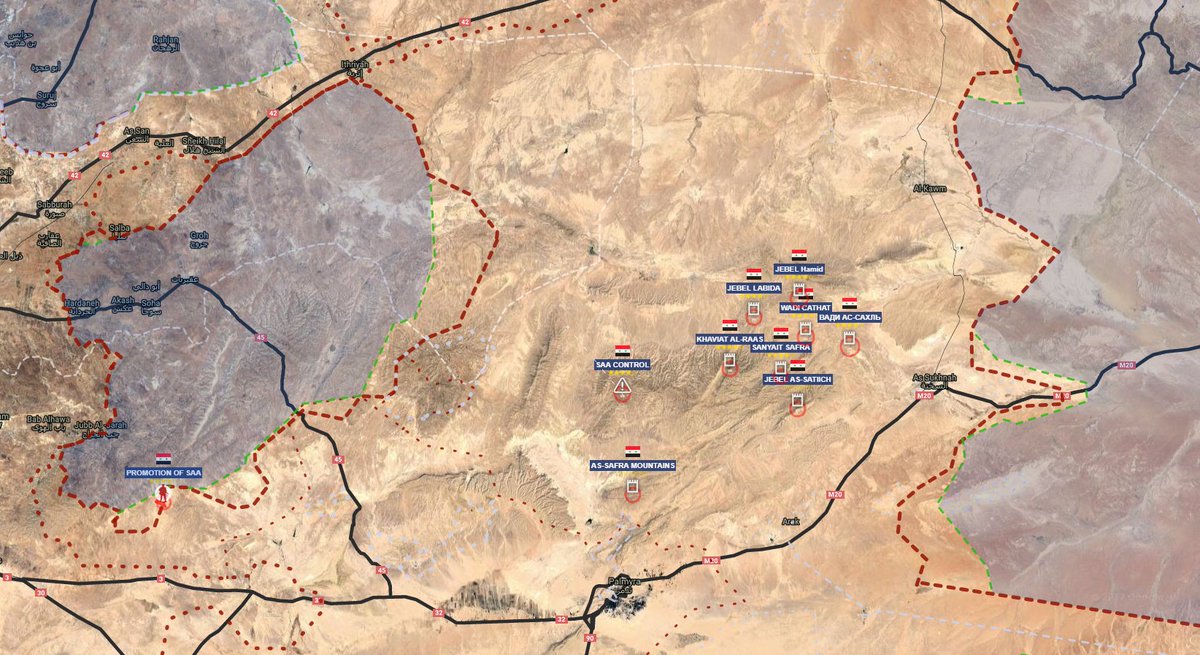 Formally stripped the boiler to the West of Suhni. Filtration events and cleaning of mountain areas is still needed, but in fact the SAA have released about 2000 kilometers of Syrian territory.

The most problematic area, South Bank of the Euphrates, where the Caliphate developing made August 24-25, success, sanall several towns on the South shore

This forced the command of the SAA to transfer to this area a part of the forces of the South of Raqqa, which caused a counter-attack on the advancing alifatica and pressed in the village. Fights at the moment.