https://z5h64q92x9.net/proxy_u/ru-en.en/colonelcassad.livejournal.com/3534040.html
On 9 July, 18:53
The Prime Minister of Iraq, arrived in Mosul said that Mosul is completely liberated from the Caliphate, and the battle for Mosul is completed.
This is not true – the militants continue to hold a small part of the old city on the Western Bank of the Tigris, where they continue to resist the Iraqi army and police. It is clear that there is not much time left, and desire of Iraqis to kill militants in Mosul, obviously, but from a formal point of view, the battle is not over yet and today we are witnessing the second false start with the celebration of the liberation of Mosul – the previous one was on 29 June. However, the end of the battle of Mosul is not far away.
At a conservative estimate, Al-Masdar says the loss of the Caliphate in the battle for Mosul was 6 thousand killed. The loss of the Iraqi army and security forces killed more than 10 000. The figures of course are approximate. Given the large number of wounded on both sides, and the dead and missing among civilians, General casualties are likely well exceeded 50,000.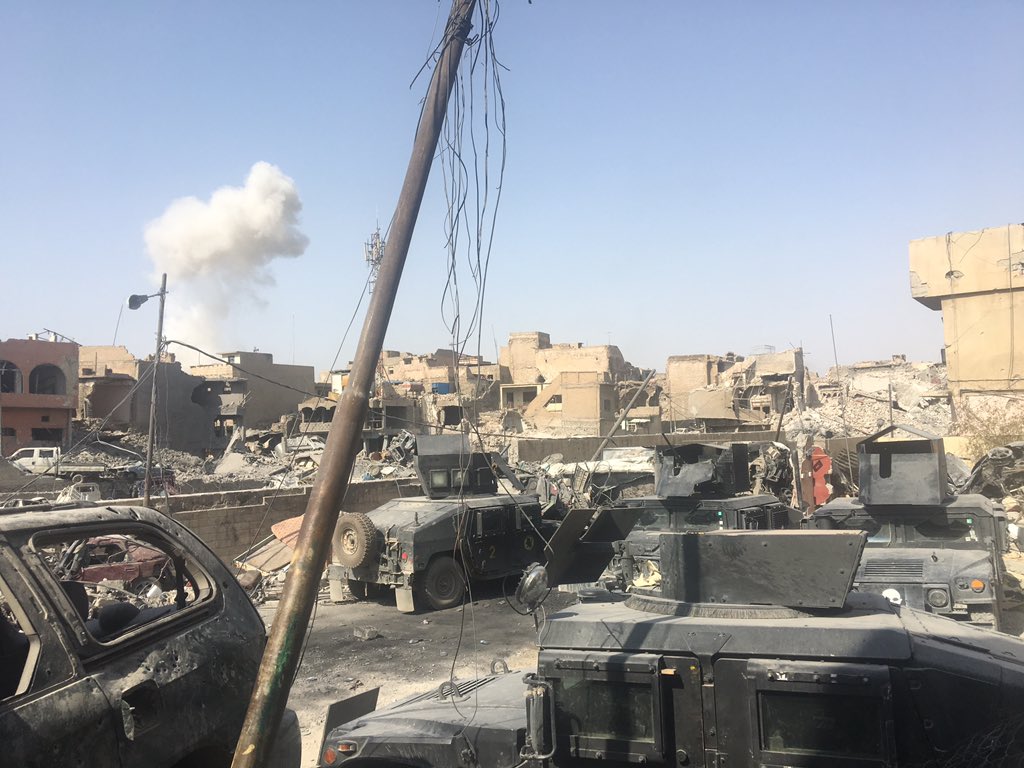 The continued fighting after the Declaration of the liberation of Mosul.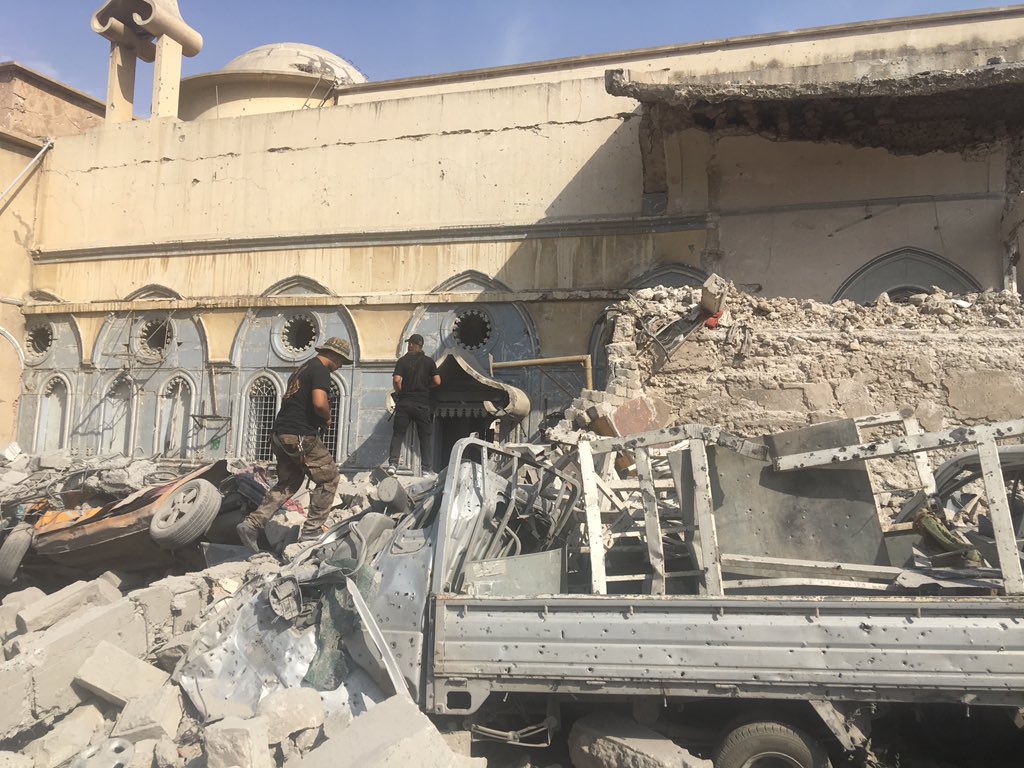 Reporters noted that the city has applied airstrikes, and in some areas even go shooting.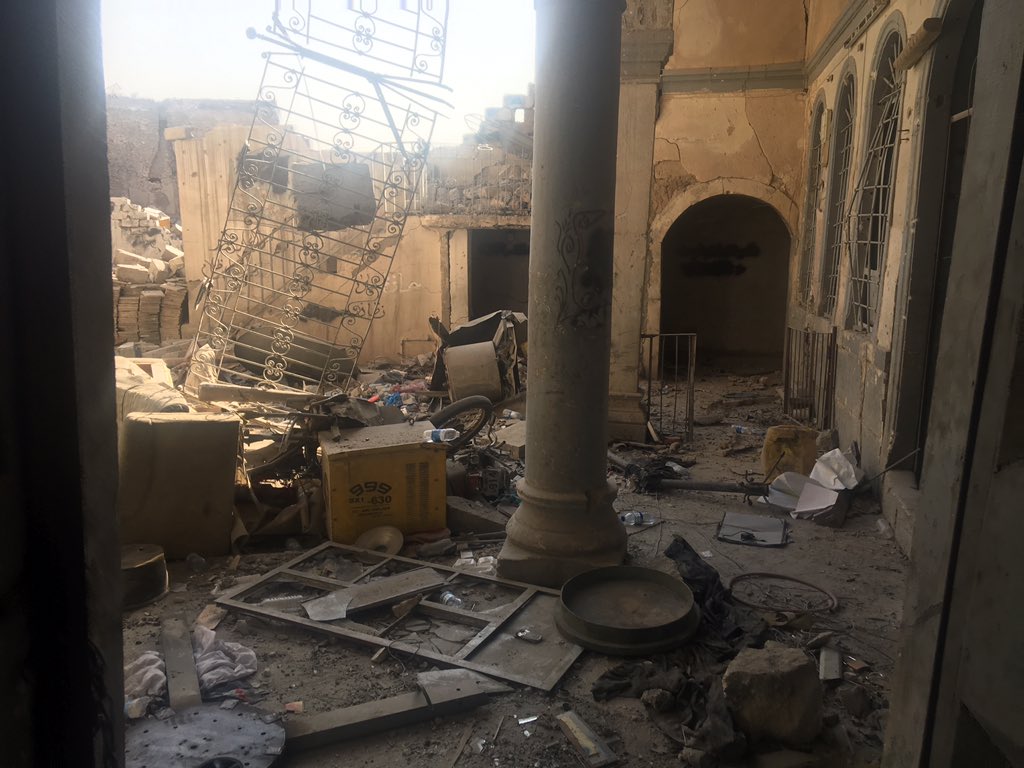 It is noted that quite often in the last days find the traces of shaving the hair, and among the corpses of insurgents of citizens of non-Arab origin.

This building was discovered two dead bodies – one Tajik, another Russian.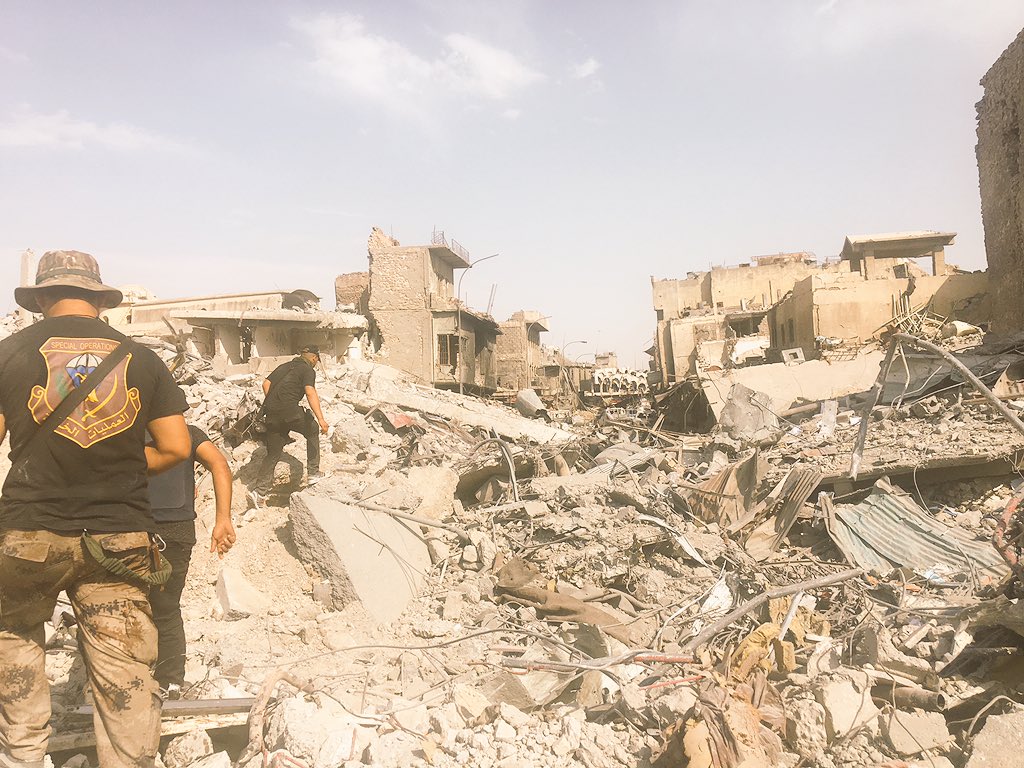 The standard image of the streets of Western Mosul.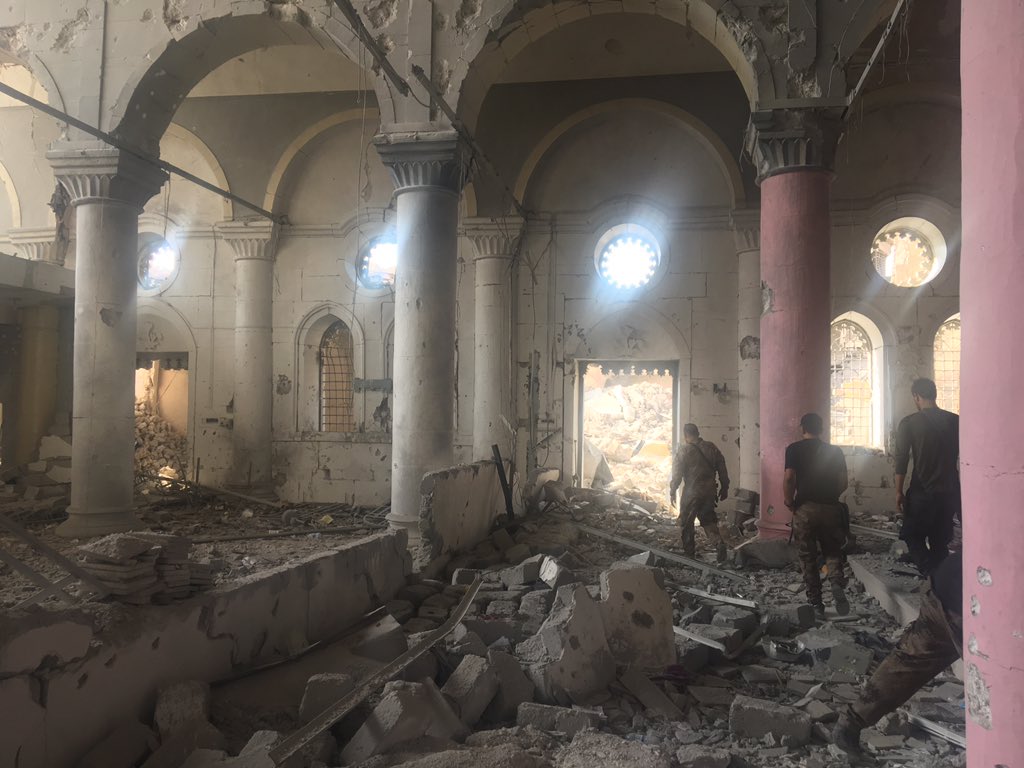 In a dilapidated mosque which was used as the command post of rebels.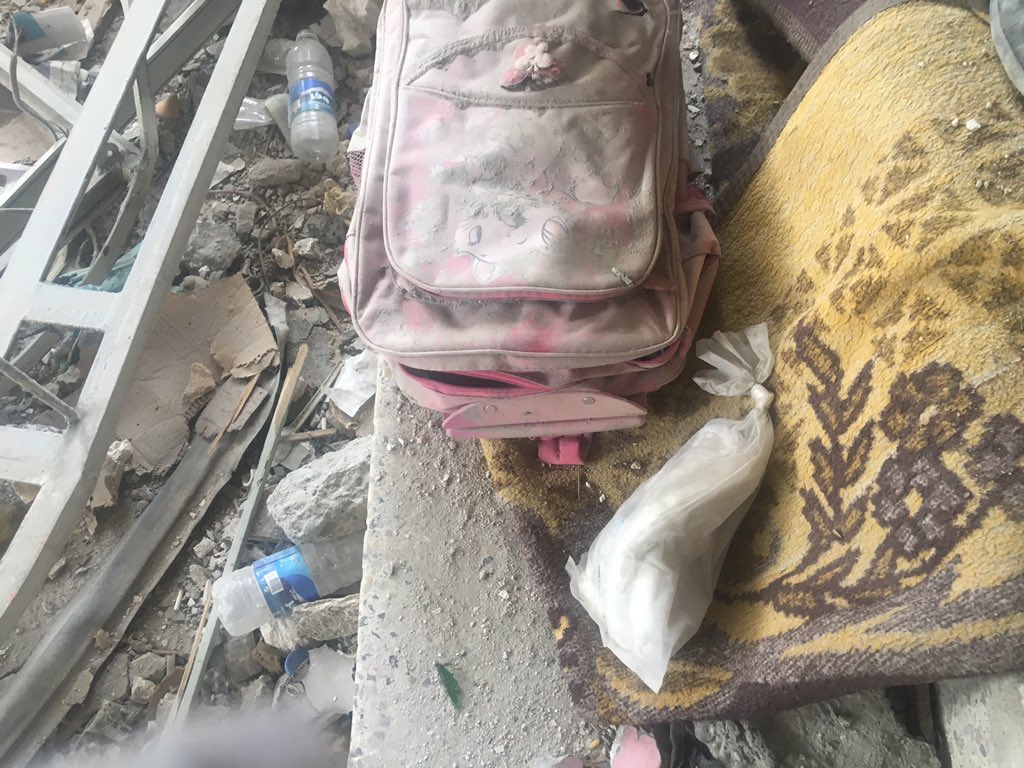 Children's backpack with the explosives.