https://z5h64q92x9.net/proxy_u/ru-en.en/https/colonelcassad.livejournal.com/3692081.html
20 Sep, 15:59
Short of Deir-ez-Zor.
1. To the North of the city of SAA has broken the resistance of the militants in Ayyash district, and is developing a successful offensive along the road leading to Madan, which is cut off from the main territory of the Caliphate.
The militants are trying to have a chilling effect, hoping to gain time to strengthen approaches to Madan from the South-East. The occupation of the banks of the Euphrates in the area has already created the preconditions for crossing the river to the North-West of Deir ez-Zor.
2. In the city the Syrian army and militia continue to push the militants in urban areas, but progress is moderate pace. However, progress in the area of the base, the crossing of the Euphrates and the occupation of the island Sahour, from an operational point of view has cut off Deir-ez-Zor from possible reinforcements. The enemy has lost key roads leading into the city and now we are seeing how the sides change roles – now in Deir ez-Zor is already an enclave of surrounded militants. The city in recent days has received more than 1,000 tons of goods delivered by the Iranian convoy.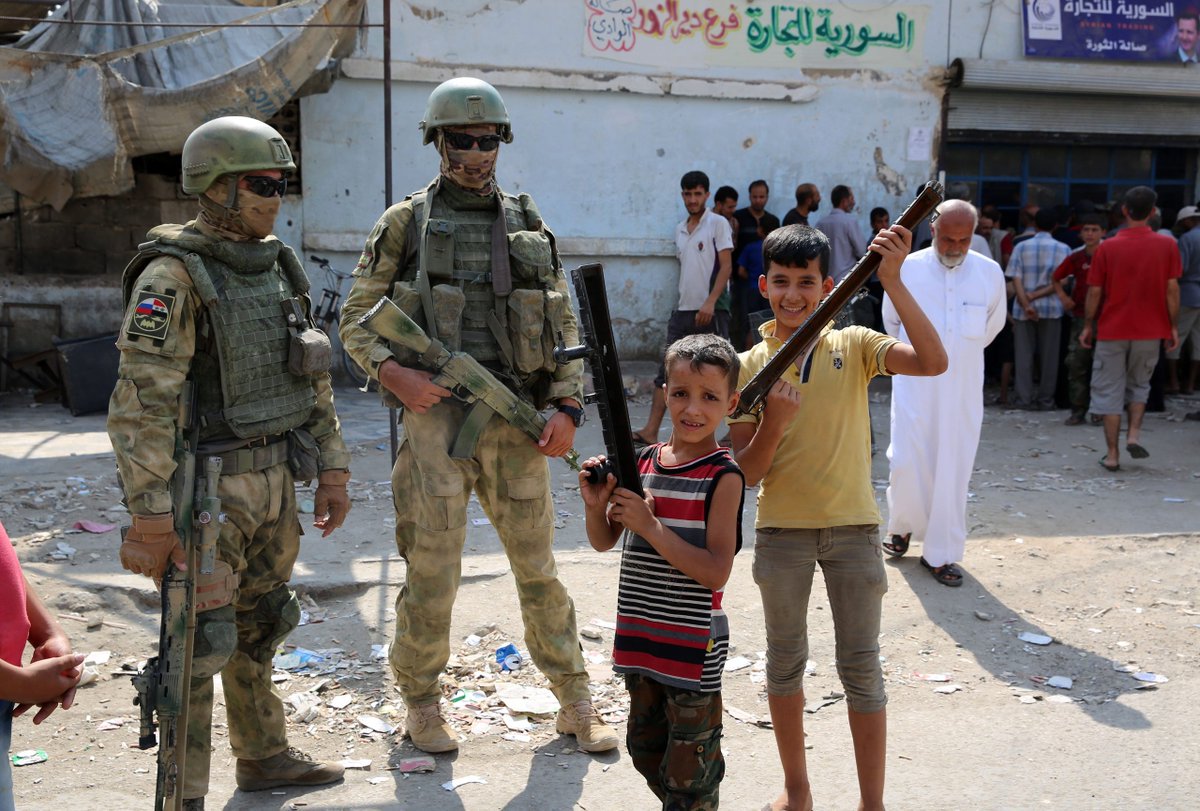 Russian soldiers in Deir ez-Zor.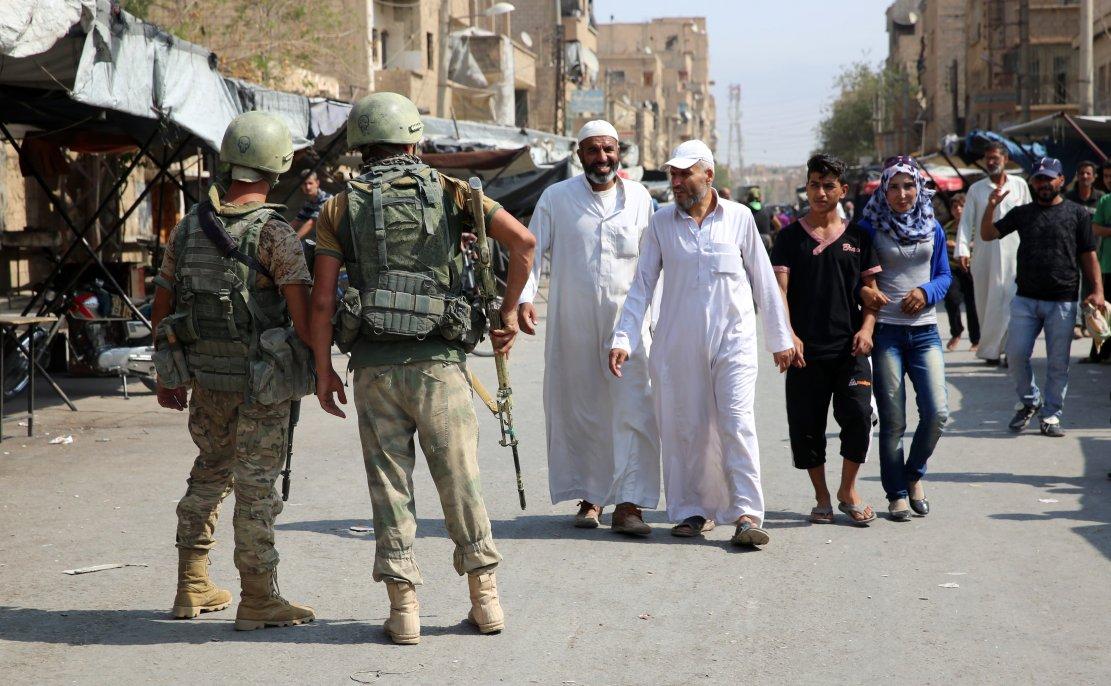 3. East and South-East of Deir ez-Zor, the SAA has made some progress along the river in the direction Madan and took control of all the key heights than the secured track Palmyra-Sukhna-Deir-ez-Zor. A foothold on the other Bank of the Euphrates continues to expand, and Syrian troops reached the road leading to the main oil fields. Fighting in the oil fields Hoshama and Tabia.
If the US and the Kurds do not take decisive steps in the next few days and do not prevent the formation of a barrier on the North Bank of the Euphrates, they will lose the race for the oil of Deir-ez-Zor and the SAA with the support of allies will be able, without undue haste to gradually finish off the Caliphate in the Abu Kemal and Madan.
Thus, today it is reported that in the area of Tabiye was a helicopter landing (on the possibilities of which I wrote last week), but in Syrian sources, a curious discrepancy – some sources indicate that Syrian troops are occupying the oil fields of Tabiye to provide an opportunity to accelerate the construction of the barrier against the Kurds and Americans. Other sources report that they were American troops and thus they are trying to win in the race for oil.
In the evening should be the details.
Plus continuing the theme of accumulated "debt" trophy tank seized by the SAA from the Caliphate at Deir ez-Zor.
If memory serves, this tank with these body characteristics participated in the capture of Palmyra in December 2016 and in the battles of Deir ez-Zor.