https://z5h64q92x9.net/proxy_u/ru-en.en/colonelcassad.livejournal.com/3584720.html
2 Aug, 21:11
Syrian troops in the second half of the day stormed the territory of the oasis Sukhna. In the course of operations in the last few days the heights adjacent to the oasis were occupied of and the tactical defenses of the fighters of the Caliphate were hacked, which relied on a network of strong points and minefields, as well as a mobile anti-tank group. Reflect attacks of fighters on the flanks of the advancing groups, the Syrians slowly gained access to the oasis on a broad front, from the West and southwest. As a result, by the evening of August 2 advanced assault groups of the 18th Panzer division attacked the immediate outskirts of Sukhna where they were fighting with the garrison of the oasis. On the positions of militants in the oasis and around it were applied intense airstrikes. The South-Western part of the oasis was buffeted by cannon artillery. Judging by the video, a promotion assault groups supported by the Russian attack helicopters. At current trends, by the end of the week the oasis and the surrounding territory must come under the control of the SAA. The oasis of the Caliphate holds for more than two years (article about the capture of Sohni Caliphate in may 2015http://warsonline.info/siriya/ig-zachvatilo-gorod-as-suchna-na-vostoke-siriyskoy-provintsii-choms.html).
Fighting in the desert.
Plus a little bit positive.

Fresh reinforcements for Interscope bug-infested. Hezballa provides the loading of the militants "An-Nusra" on the Syrian-Lebanese border. Another enclave will soon cease to exist.

Green bus has become a symbol of military defeat of the militants.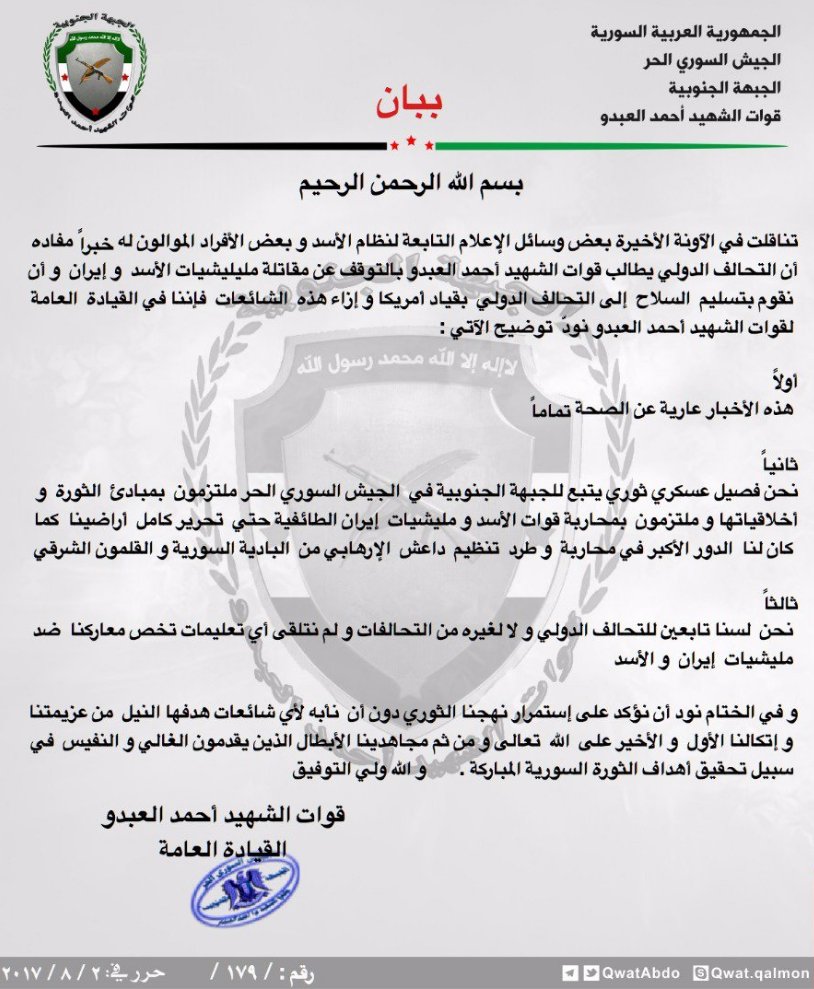 One of the militant groups stated that it is no longer part of the American coalition.

"Tigers" quite casually cleared part of the village on the South Bank of the Euphrates.
Overall, in Central and southern Syria, the SAA and its allies now have full strategic and operational initiative.