https://z5h64q92x9.net/proxy_u/ru-en.en/colonelcassad.livejournal.com/3519389.html
July 3, 11:11
During the fighting near the town Hamdia (Golan heights) affiliated with "al-Qaeda" group "Hayat Tahrir al-sham" the militants were found with Israeli medical packages https://www.almasdarnews.com/article/syrian-army-seizes-israeli-equipment-supplied-al-qaeda-golan-heights/, which once again confirms the obvious fact that Israel also supports radical Islamist terrorist groups in Syria that are used to weaken the Syrian government https://riafan.ru/777473-ekspert-boeviki-instrument-gibridnoi-voiny-kotoruyu-izrail-vedet-protiv-sirii. Earlier in the network already got footage of Israel providing aid to militants on the border with the Golan heights, not to mention the strikes that the vast majority of case are carried out in the interests of jihadists.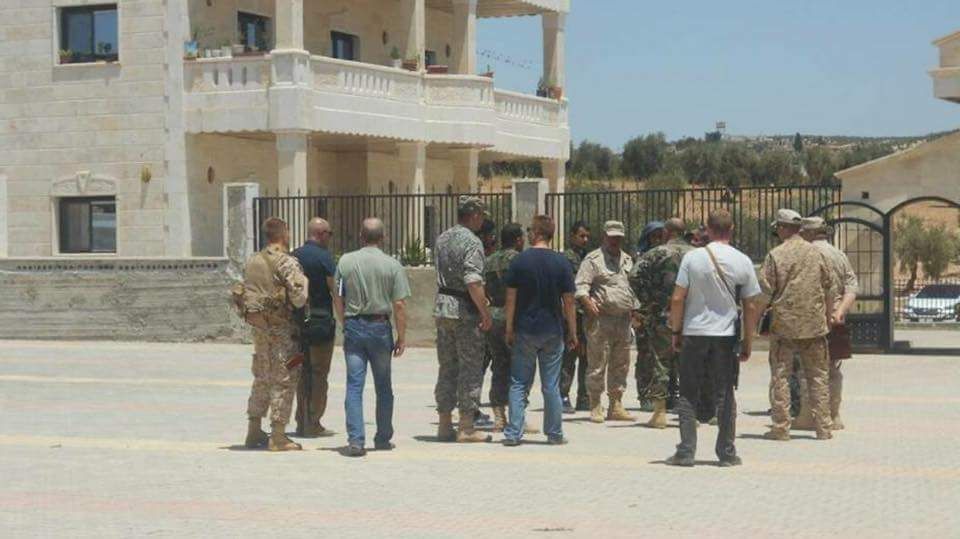 The Russian delegation headed by the General, visited Afrin and located there the "Alley of martyrs".
Obviously he didn't come to see the local sights, but to negotiate with local Kurds.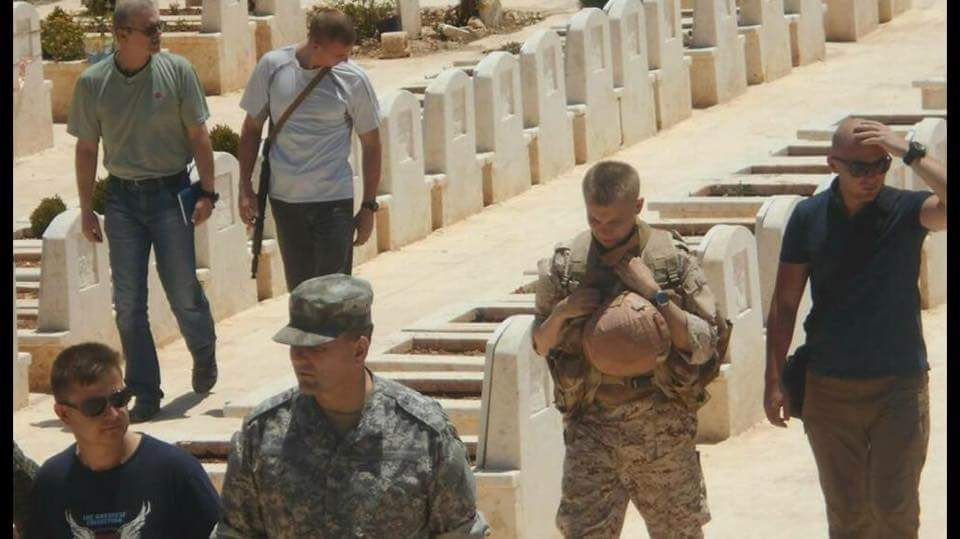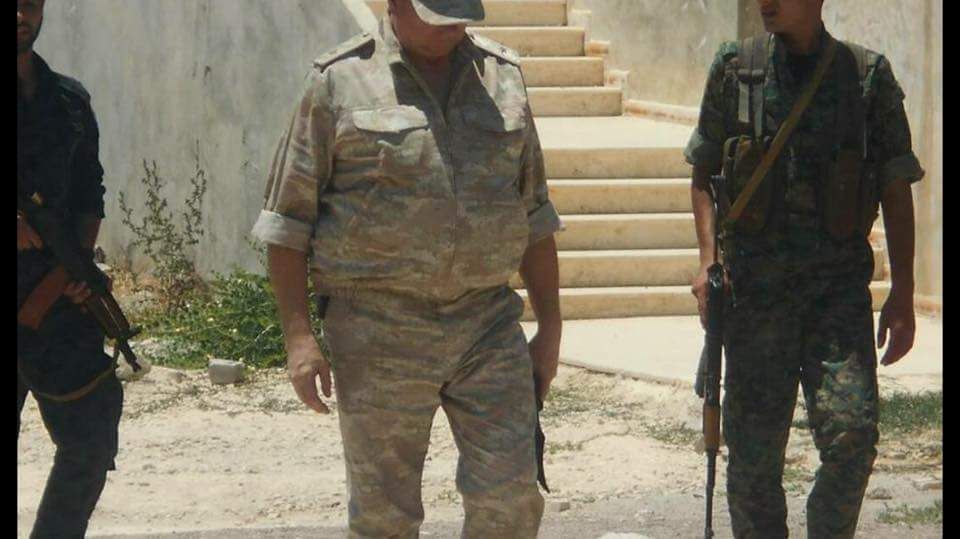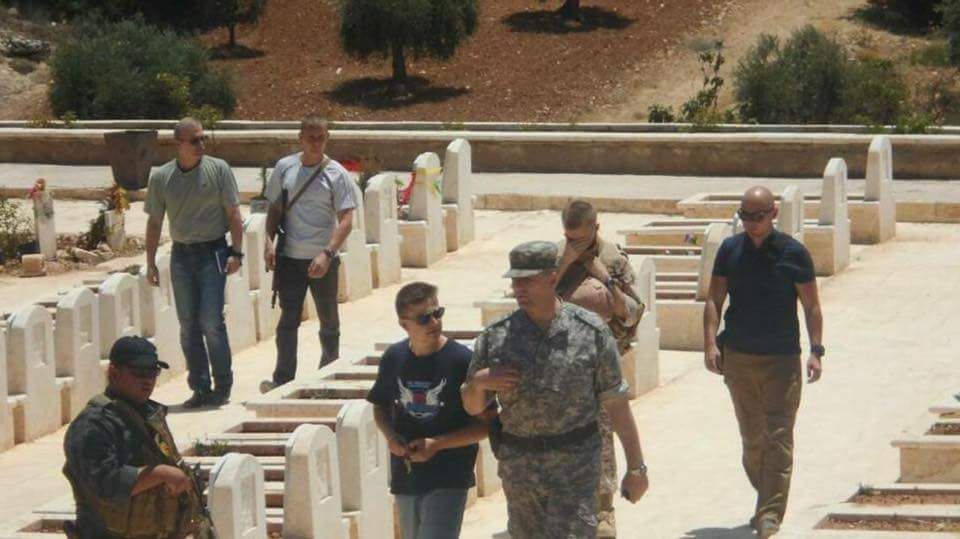 The question of the Turkish invasion in Afrin still hanging in the air. In response, Rojava and Afrin enhanced recruitment of new recruits 18-30 years in local self-defense forces.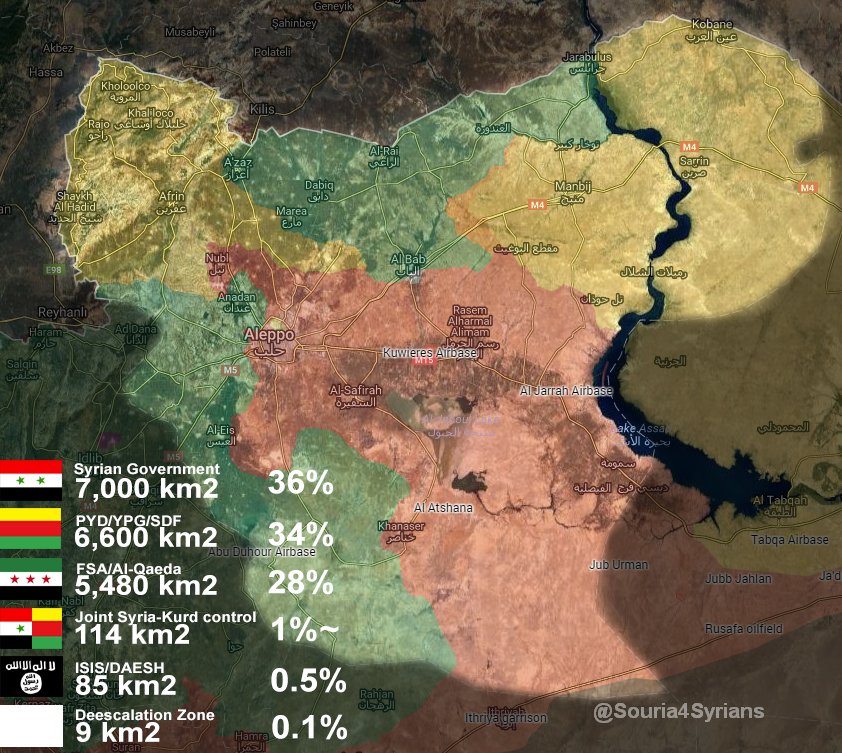 For the first few years of the war, Assad beat opponents in percentage control of the province of Aleppo. The increase was mainly due to the huge territories captured from the Caliphate.
Well, overall progress for the half-year. The first map on January 1, 2017. The second on 30 June 2017.
Strategic changes resulting from the victory of Assad and Co. in the battle for Aleppo and the negotiation process in Astana are visible to the naked eye.
https://z5h64q92x9.net/proxy_u/ru-en.en/colonelcassad.livejournal.com/3519114.html
To the South of Kobane
July 3, 4:02
Unloading American military transport aircraft C-130 on the runway in the area of Sarah's South of Kobane.
On these sides the Americans deliver the weapon to Rojava.


Plus video of the construction of a U.S. military base near Kobane https://twitter.com/EndiZentarmi/status/880822479786311681