https://z5h64q92x9.net/proxy_u/ru-en.en/colonelcassad.livejournal.com/3506404.html
June 27, 10:28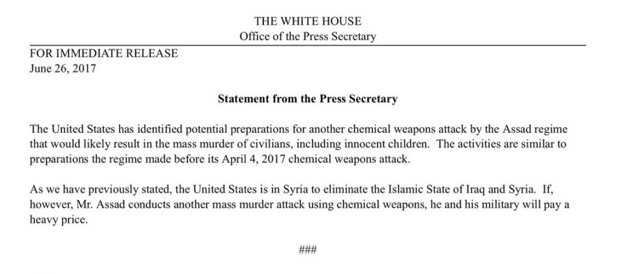 USA upset the way things are going in Syria, again relapsed, and started to pump the theme "of Assad use of WMD in Syria."

The plot is that Assad is some reason wants to use chemical weapons, and if so, then we will be bombing.


Still, no one can clearly and convincingly explain why Assad would use chemical weapons when he is doing so well. However, this propaganda theme continues to play again and again to give America some free hand in Syria. Although according to an old leak in the British press know that the plan to use fake chemical attack to attack on the Assad regime, was studied since the beginning of the "Arab spring" and was to import the old Soviet chem.ammunition (of Libyan origin) in Syria, the bombing of the territory controlled by militants and the subsequent blaming Assad.
And although all this has been repeatedly said, including in the British and American press, the US continues to pretend to sincerely believe that "bloody Assad regime is just waiting for the opportunity to use WMD".

In this case, their hypocrisy has practical reasons. The rate of advance of the SAA in Central and southern Syria is frankly not pleased with the Washington, as Damascus will not only greatly extends the controlled areas and helps to cut off the southern group of the United States from Central Syria, but also helps to build a Shia Crescent from Iran to Palestine.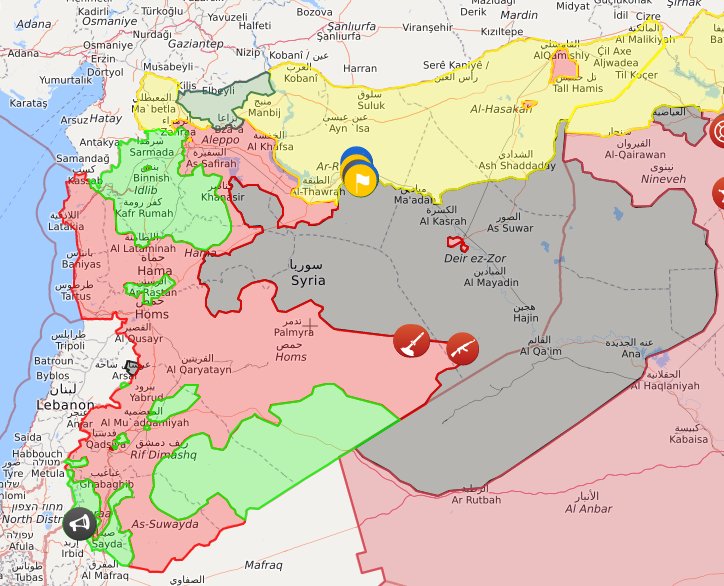 The green piece in the South increasingly difficult to justify the need to "fight ISIS" because ISIS is no longer here and the intervention of troops of the United States and Britain, there seems to be very obvious.

Therefore, we need new reasons to justify military invasion of a sovereign country together with the US-controlled terrorist groups.
The normal means to prevent this, the US does not, so the course is even such primitive propaganda that can justify diplomatic and military pressure on Damascus and its allies. Given the fact that such provocations have been carried out before, I would not exclude that where-ever again kill a couple of dozen civilian to justify air strikes on Syrian troops. For example, in Idlib, Deraa or Contaire.