Populism, sovereignty and meme on Putin: in the head of the Italian rossobruni
What happens when the political identities of the twentieth century are no longer valid.
This article was originally published on the new issue of VICE Magazine , fully dedicated to activism today.
I do not know what year it was, perhaps 2006, maybe even before. Out of Leoncavallo, three people with a banquet stop me. They call me "mate." They propose to buy their magazine and to sign up for their association. The magazine was called Eurasia – a name that, I recall, remained impressed as it seemed to me out of the context of militancy I attended, how little it evoked a membership to the left. My first contact with a certain political culture that came to "go beyond the right and the left" has happened this way.
According to Marlene Laurelle, French historian and author of Eurasianism and the European Far Right , at an ideological level, Eurasianism could be defined as a Russian version of the far-right European. This is a line of thought born of the impact of German nationalism and conservatism in the 1920s and 1930s, aimed at seeking a "third way" between capitalism and communism and the construction of a single bloc that unites Europe and Russia.
In modern times, the greatest ideologue of this thinking current is Alexander Dugin. His declination shifted the focus from the "third way" to transforming the ideological background into a metaphorical cauldron-shaped cauldron in which it ripples a bit of everything: esotericism, theories of the new right, realistic socialism, aesthetic elements of economic discourse Marxist. The resulting chaos has drawn political forces from every corner of the spectrum, right and left, identifying a common enemy in the United States – as a country and as a civilization – and in liberalism as an ideological, moral and (only sometimes) economic.
For this chaos, several definitions have been proposed: "rossobruni," "populists, alt-right." In fact, by widening a glance, all these political and cultural tendencies have a common element: the emergence of the Western liberalism and propose a new vision of the world that sees globalization as the main problem of our times, which is the result of a new geopolitics of totally arbitrary blocks on the Cold War model, leading to "anti-imperialist" support for Assad's Syrian regime Or for the Donetsk's Philosophical separatists, who flirt with the strong man at any latitude.
But how did this and the dozens of Facebook pages posting Putin's naked torso photos riding a grizzly?
As far as Italy is concerned, the genesis of this "galaxy" has been rather long. After my meeting with those of Eurasia , which was the first place to spread Dugin's ideas here, it took several years before it became a significant phenomenon. The catalyst for this process was geopolitics: the playing field on which very diverse groups of inspirers could find meeting points. In 2013, for example, a part of this heterogeneous mass came down in the streets with Syrian flags to protest "imperialist aggression" to Assad's regime; Was the European Front for Syria , in which both extreme right-wing groups such as the New Forces and communist-era groups were living, as well as more elusive entities than they needed to make intermediate bonds.
From that point onwards, that mass stratified: the various groups took into account the divergences that separated them outside these two common terrains and progressively disappeared. Everyone has refined his political positioning. Today, some of them no longer want to have anything to do with their old comrades.
§§
Always in 2013, when I went to college, I happened to meet a guy who seemed to have come out of the 1920s. Shirt, tie, braided hair with the side line, glasses. The year after, I always looked at her in a photo that depicted her as she handcuffed Pavel Gubarev, leader of Donbass, head of the People's Republic of Donetsk. And then again, along with Zygmunt Baumann. Along with Dugin. Interviewed on Russia Today.
That guy is called Orazio Maria Gnerre. At that time he was head of Millennium, the Italian branch of the European Communist Party. The Italian press called him "militante rossobruno." Ukrainian journalist Anton Shekhovtsov, on his blog, gave him directly to the fascist . On the phone, he told me to refuse both definitions and not to recognize them in any of the things that were written on his account, on his group, and on his thoughts.
In the end, a definition gave me: Communist. "Communism is first and foremost anthropology, and one of the only two possible anthropologies," he told me. "In my opinion, modernity is divided into two philosophical trunks: the first is the liberal one, founded on individual anthropology, the second is the communitarian one based on a community anthropology." It is not a political theory as to a philosophical approach, in fact, that it sees all the anti-liberal political phenomena from the industrial revolution onwards as moments of a single "communist movement of self-consciousness" towards the "fulfillment of the premise" of modernity.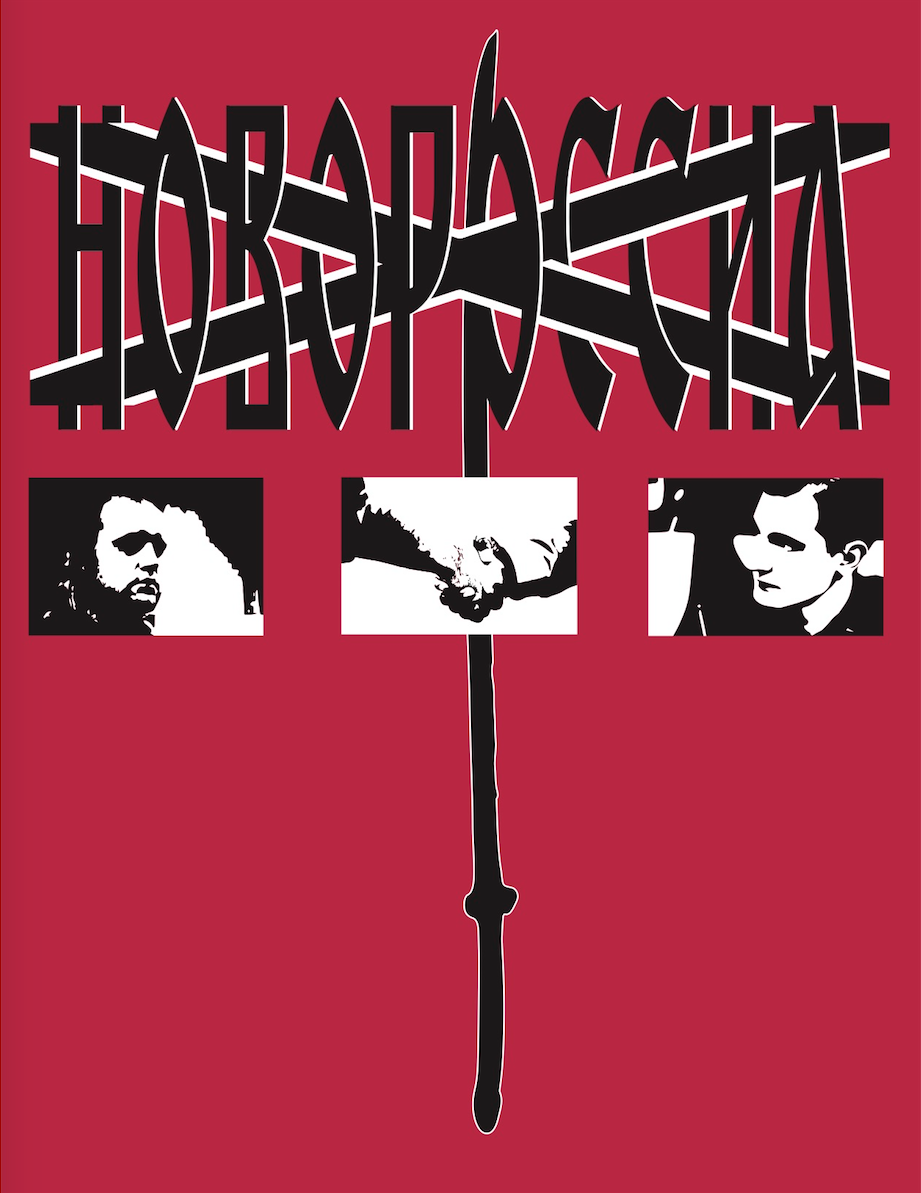 Gnerre told me he had begun to be interested in politics at 12, reading the texts of French nouvelle droite "thanks to a family background that we could call conservative." Then he went to the writings of Fidel and Che Guevara and the Communist Theorists of the Third International, until he came to Costanzo Preve. At age 17 he founded Millennium, initially born as a cultural circus. Millennium, which now no longer exists, was one of the first political movements to fit in the trend I'm talking about – and for its detractors, one of the first "rossobruni" Italian movements. He created or contributed to creating a new language.
"The political identities of the twentieth century are no longer spendable, their political sense is running out of the time horizon in which they are consumed," Gnerre told me by emailing a number of my questions. "If something good has done Millennium has been creating a new political conscience in people who had previously played in the right or in the radical Left."
§§§
Four years later, the galaxy crumbled and diversified. But the political magma represented by those bloody groups even more than before. In the United States, a variant adapted to the local context has been one of the determining propulsion forces capable of intercepting and predicting Trump's election. During the electoral period, its headline, Breitbart , had a wider audience than the New York Times and CNN ; His boss Steve Bannon is the current chief strategist of the US president.
American alt-right, albeit with typically American characteristics, is a by-product of these trends and shares the cultural humus. The way its members look at the evolution of the movement around the world puts us in front of a real international: the same peppers have first had the face of Trump and then that of Marine Le Pen. In Italy a Breitbart and a Bannon are still missing, but it is impossible not to notice how the same process of breakthrough in mainstream is already under way. With the same differences, there are already realities of this kind and if they are not already equal with the traditional media, all of them assume that they will soon be there. They are head-to-head, with headquarters and journalists who write books and hold conferences. One of these, perhaps the best known, is The Intellectual Shuffle .
The director of L'Intellettuale Dissidente is Sebastiano Caputo. He is 24 years old and in the answers he gave me some questions email me often quoted Giovanni Papini. He did not do the university, he says, because he considers it "essentially antigenic." He started to make the journalist very early and today he is at the head of a real editorial group that includes three magazines and one publishing house. Like Gnerre, he too could not define his political ideas. "Politically I can not define myself, even because right-wingers say I'm left, while left-wingers think me right."
There are two political categories that, of course, are considered to be overcome because, in his view, we are in an era where left and right have become perfectly mirrored on all major themes. It is therefore more meaningful to use others: progress against tradition, globalism against sovereignty, liberalism against socialism, imperialism against the self-determination of peoples. A vision embraced by different political cultures, and often very far from each other, but "walk in the same direction, whether for convenience, whether by historical synthesis."
It is undeniable that characters such as Gnerre and Caputo-pur with their affinities and their divergences-represent the intellectual diamond tip of this galaxy. Next to them there is a world of blogs and Facebook pages more or less known, often linked to each other, representing the main channels with which all the fairly heterogeneous spectrum of ideas and trends comes to the mass. They appear as independent, they do not post propaganda but first-part pieces are super partes , they do not clickbait and do not use false news but start from real events at will to support their version. With meme, images, quotes and videos, they build a precise and conscious aesthetic.
One of the most emblematic and influential pages of this galaxy is The Cultural Way . At this time I have it under the eyes and the first content I see is a video by Carmelo Bene, a Gramsci photo with a sovereign tone quote, a fight against NGOs that save migrants in the Mediterranean. There are some posts that sponsor books published by Circolo Proudhon, the publishing house linked to The Intellectual Disident . Also the page handler, Alessandro Catto, wrote a book titled Radical Chic. Know and defeat the unique globalist thought .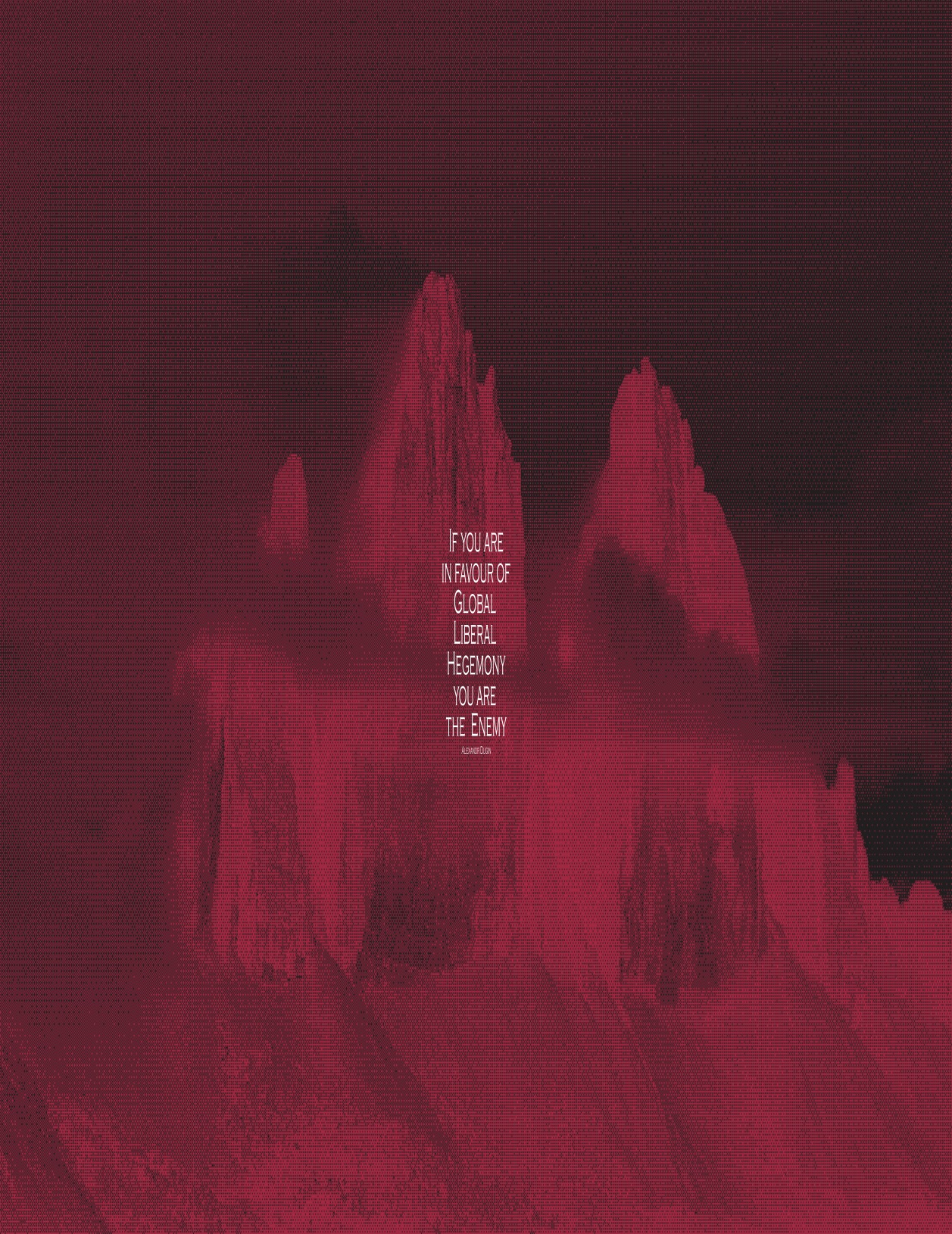 "In 2014, while doing college, I was among the first to notice a collapse between the dominant vulgate of the Italian left and west and what should be the left," Catto told me on the phone. "I realized that he was increasingly reliant on popular adherence issues, sliding and embracing views and issues far from the needs of working classes that he would in theory have to defend."
According to Catto, the main influence on his thinking comes from his formation-which he calls "technical" and "practical." By its very admission, it does not belong to a particular political party or school: having to find one is to be called socialist, "but just because it is a very broad term." But in general it tries to put out the labels and to analyze things independently. Talking to him I remembered Sorel and especially Stirner, but when I called him he told me he did not know him. On the other hand, he, like Gnerre, read and was influenced by Costanzo Preve.
I asked him if you considered a rossobruno. "There was a time when, among the friends, to laugh, it was so," he replied. "But making a school is a shit, what does it mean?" "It's not a serious definition, of course I'm not going to define myself as a rottweat, nor do I feel rossobruno, it makes sense as a journalistic building and as a common consumption term."
§§§§
Journalism construction or not, according to Giovanni Savino-researcher at the University of Moscow and co-author of the aforementioned Eurasianism and the European Far Right- in recent years the communicative methods of heterogeneous entities that revolve around these ideas have evolved. "In 2014 all that was happening around red wine was happening in a traditional way, with sites, newspapers, meetings and everything else," he told me. "These pages do not do this, they throw it in caciara and point precisely to being crawling and goliardic pages, when there is nothing left to do with goliard."
In his view, the Italian galaxy is not completely assimilable to the American right-wing but there are no doubt the common elements, both in the modes of memory, the use of social and ideology, often influenced by Dugin's thinking . The English translation of its fundamental text, The Fourth Political Theory , was made by Richard Spencer's wife, American right-wing ideologist. (For the record: the Italian edition is due to Nova Europa Edizioni, a publishing house founded by Gnerre).
Personally, the idea I did is that the big change Savino is talking about is actually unmistakable in two separate phenomena. On the one hand there is the indistinct set of these pages with the term "bomberism" – a pre-political and pre-ideological culture broth characterized by a certain nostalgia and anti-intellectualism, machismo and misogyny. On the other hand this galaxy of emerging forces, which, though different, gives those feelings a political cover.
When we talked about it, Savino agreed with this view. But the most important confirmation I have found in Caputo's words: "Our goal is to become a true intellectual avant-garde of a serious opposition party that is not currently there," he told me. "In the processions and demonstrations we prefer high politics and cultural hegemony."
What most impressed me about these characters is their retrospective and paranoid. Everyone was very cautious and I was getting interviewed: some asked to answer written questions, others wanted me to hear you first by phone to try my good intentions. By sending me his emails, Caputo told me: "I trust in your intellectual honesty." Although I partly understand their reasons, in these concerns there is all the fragility of their speech.