https://z5h64q92x9.net/proxy_u/ru-en.en/colonelcassad.livejournal.com/3459410.html
3 Jun, 22:23
Note to those who read the mantra about the fact that Assad is gone.
In an interview with Indian TV station al-Assad gave an assessment of the General course of the war

the Situation on the fronts in Syria have improved markedly compared with previous years, said Syrian President Bashar al-Assad.

"Despite the fact that the West and its regional collaborators continue to assist the gangs, the worst is over"— quoted by RIA Novosti words of Assad. The Syrian leader gave an interview to Indian news channel WION. He noted that the terrorists are retreating, controlled their territory is reduced. Syria's President has blamed for bloodshed in the country and support of terrorism in the Western countries, Saudi Arabia, Qatar and Turkey."However, they would not dare to use it without approval from the United States," – said Assad said. He reiterated that Syria has no chemical weapons and the materials needed for its production.
https://www.bfm.ru/news/356172 – zinc
PS. Apparently Assad is not aware that it leaked and his situation is hopeless.
But seriously, Assad's optimism is well founded, thanks to the efforts of Russia and Iran, as well as the resistance of his army, which despite all the flaws, still has not collapsed. In 2015, thanks to the intervention of Russia managed to stabilize the situation. 2016-th year was a year of struggle for the strategic initiative, which ultimately was captured, and that allows now execute successfully obtained strategic benefits, which is very clearly reflected on the rapidly changing map of the Syrian war.So let's say on the background of difficulties in 2015, the year when the agenda was the issue of military-political survival of Assad, the current problems seem quite solvable, and that allows Assad to make such optimistic statements. While it is clear that the war in 2017 will not end. And what about 2018 there is a significant doubt.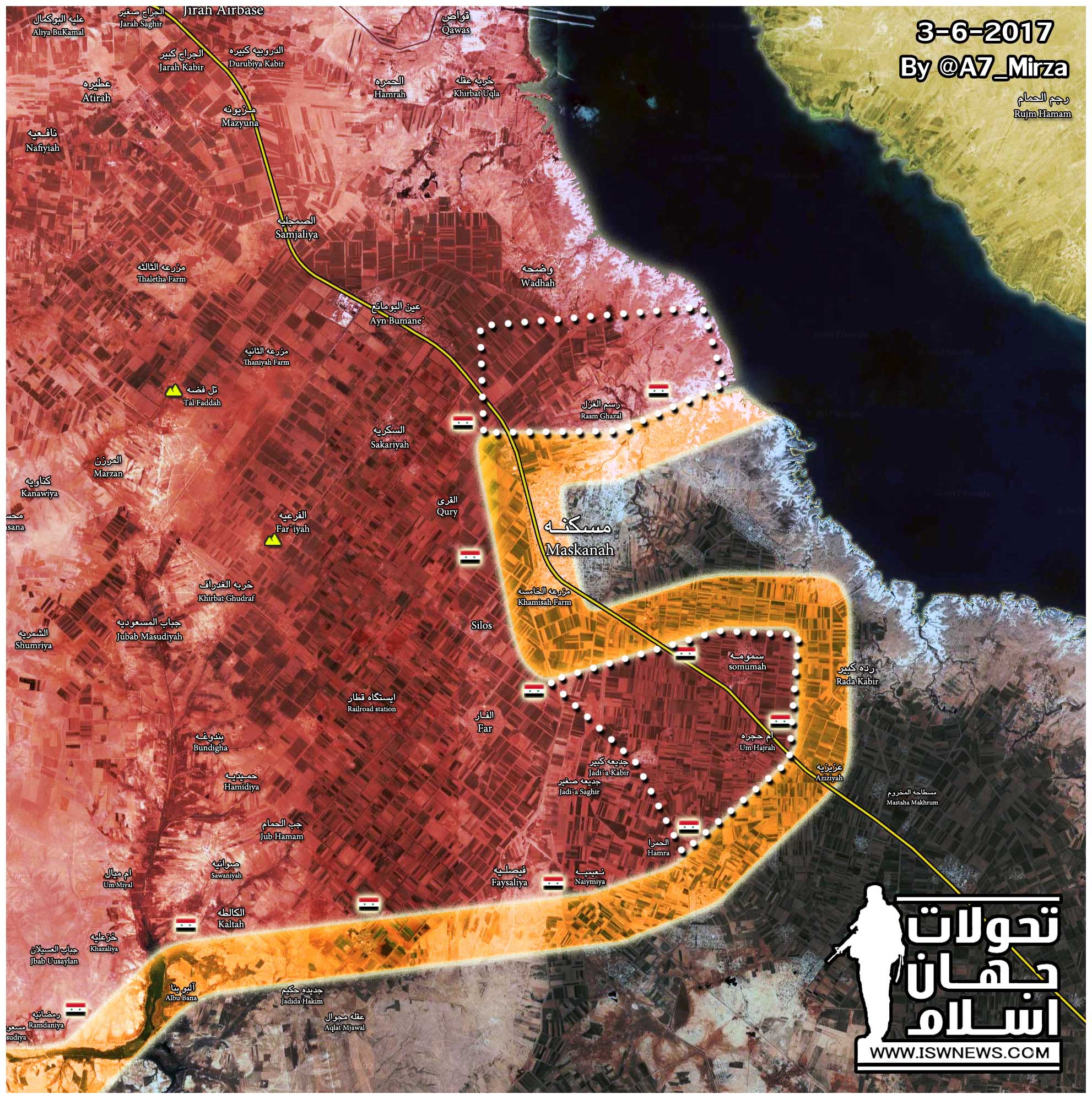 Masanskii boiler. 03.06.2017

Occupation of the North Bank tributary of the Euphrates. Soon the threat to Hanaseru will be eliminated.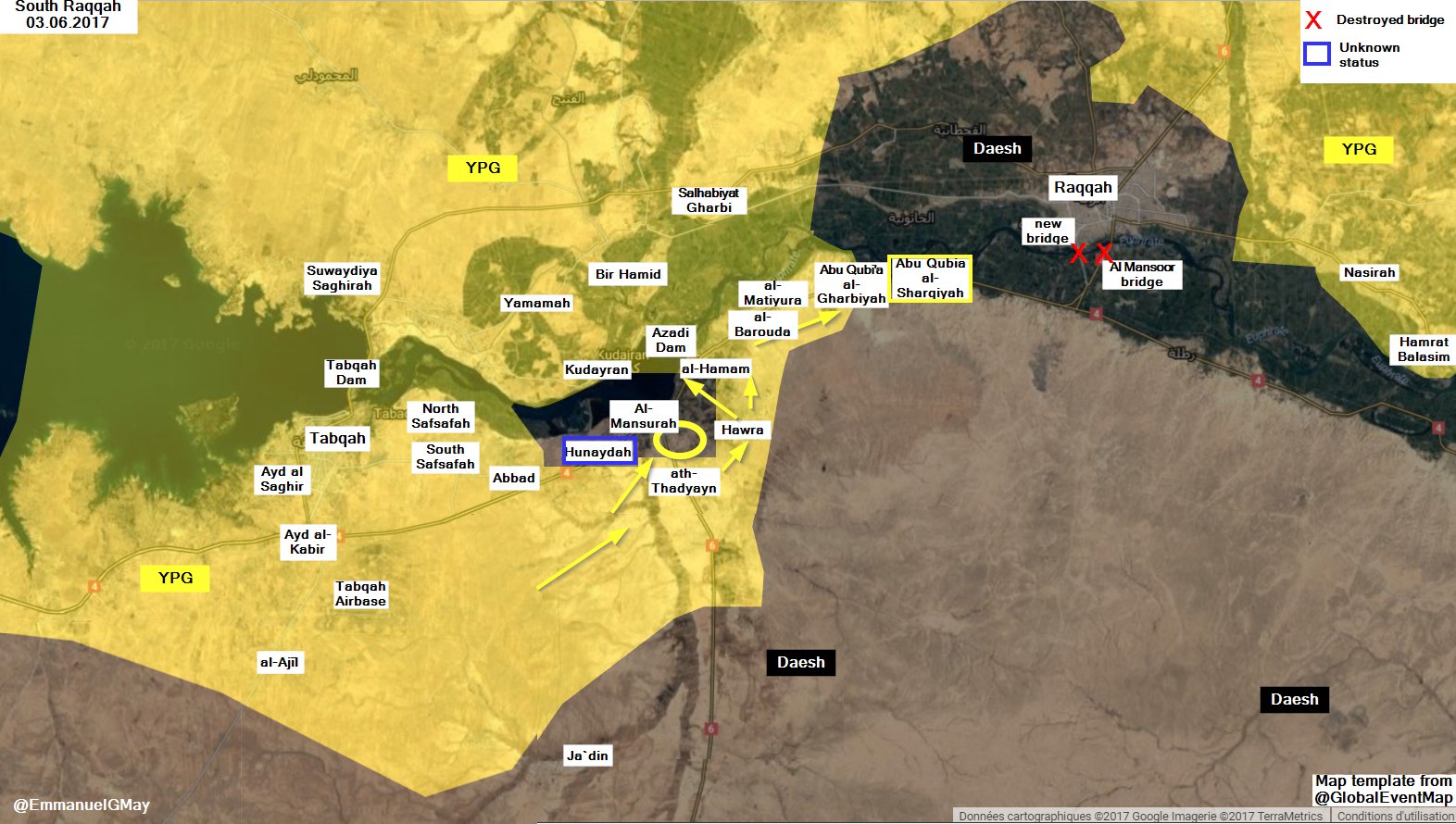 The Americans and the Kurds to develop the offensive along the southern shore of the Euphrates with a view to the imminent surroundings of Raqqa.
UPD: it is Reported that the militants had left positions at Maskana and the army occupies the city. Apparently the remains of the garrison will retreat along the Euphrates to the North of the road cut.