https://z5h64q92x9.net/proxy_u/ru-en.en/colonelcassad.livejournal.com/3467520.html
8 Jun, 17:08
In Mindanao continues the assault of Marawi. Pulling additional reinforcements, including a large number of armored vehicles, in recent days the army and police have made significant progress, freed from the militants of the Caliphate part of the city.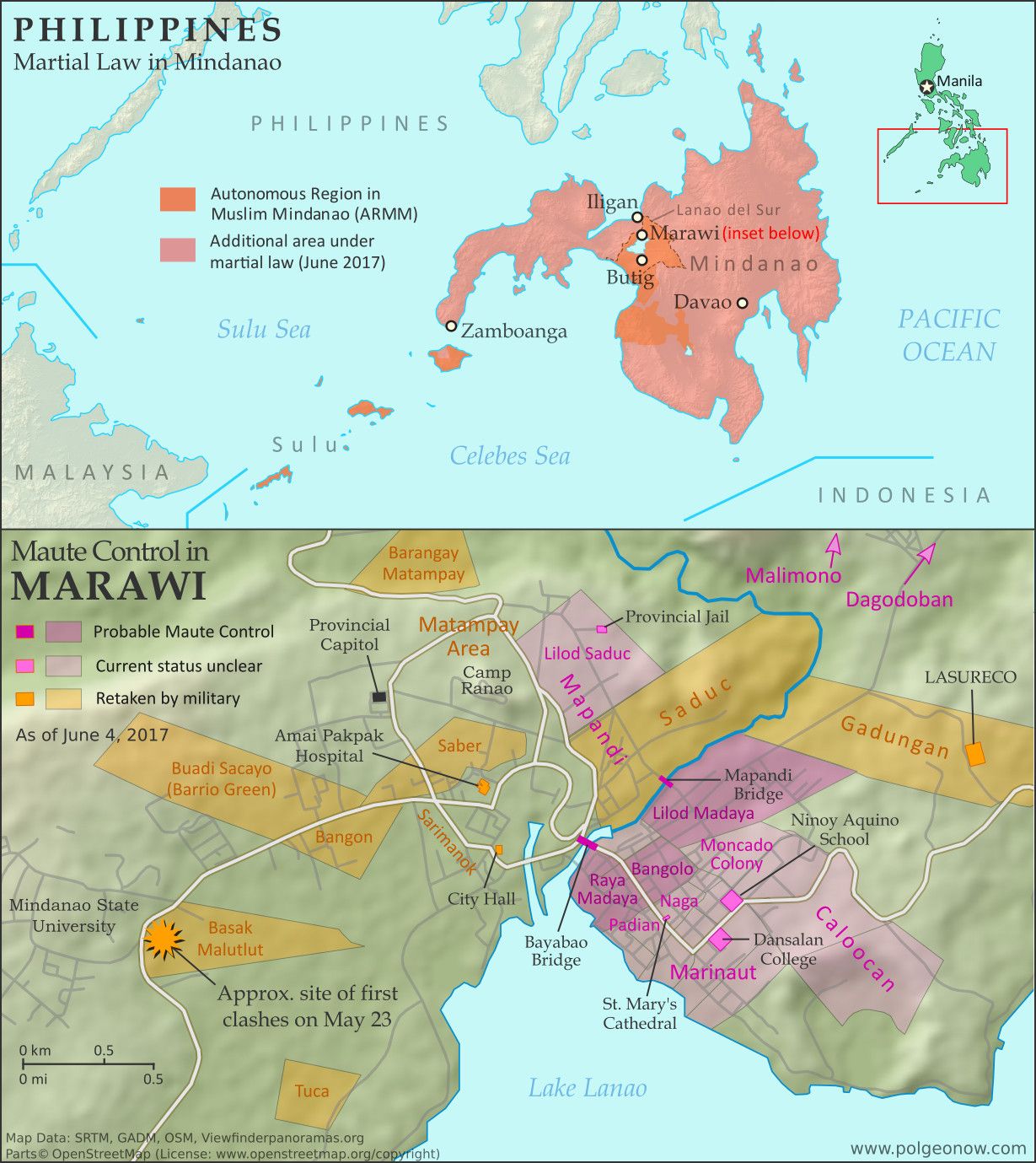 According to optimistic statements by generals of the commanders of the assault, end of the militants are close, but there are a number of difficulties.
Rubble in the streets, sniper attacks, difficult terrain and a large number of hostages, all this makes doing the assault. The militants actively used high-rise buildings to conduct surveillance and sniper fire.
The army in turn try to destroy a particularly powerful centers of resistance spot strikes, and strikes by helicopters. Leads the assault on the commander of the 1st Philippine army Brigadier General Joselito was Batista.
According to a military statement, the biggest difficulty will be to imagine the storming of the commercial district, Marawi, with high-rise concrete buildings that have underground utilities.
The number of fighters estimated 150 to 400 people. At the beginning of the assault, the military consisted of 700-800.
More realistic estimates indicate that the fighting in Marawi in the area of the city, might last at least several months.
According to statements by the military, the original plan of the gunmen was essentially a carbon copy of the seizure of Mosul, involving the rapid capture of the city, the elimination of representatives of power structures and a significant part of non-Muslims, to terrorize the population and bring it into submission. Quite fast in response to army attacks on militants in the city, prevented full implementation of this plan, at the time, as other parts in Mindanao, have been able to prevent the entry in Marawi additional reinforcements fighters.
The humanitarian situation remains complex, more than 200 000 people became refugees and are now being placed in temporary camps the spot, and partly rasclaat in other cities of the island.
A number of countries have provided humanitarian assistance to the Philippines. Enough broad support to Duterte received at the diplomatic level.
In General, is not without problems, but the army quite successfully solves the problem of the relief of the "black threat", although the rate is certainly not very impressive.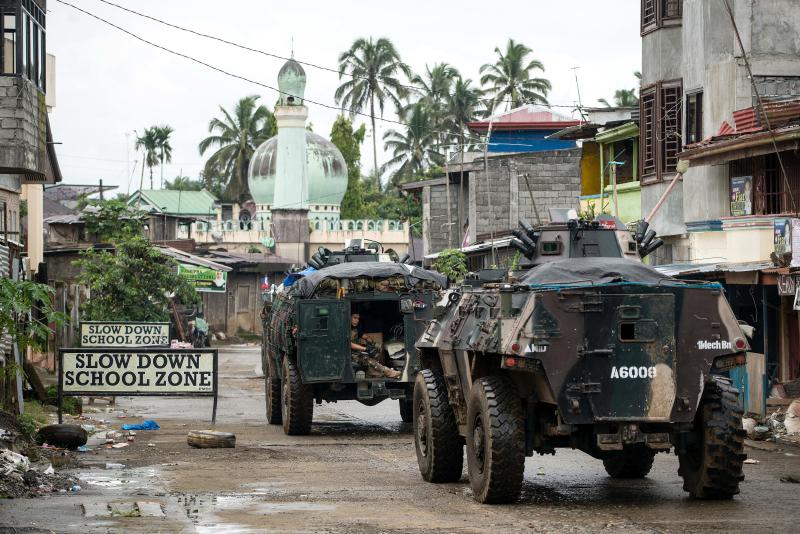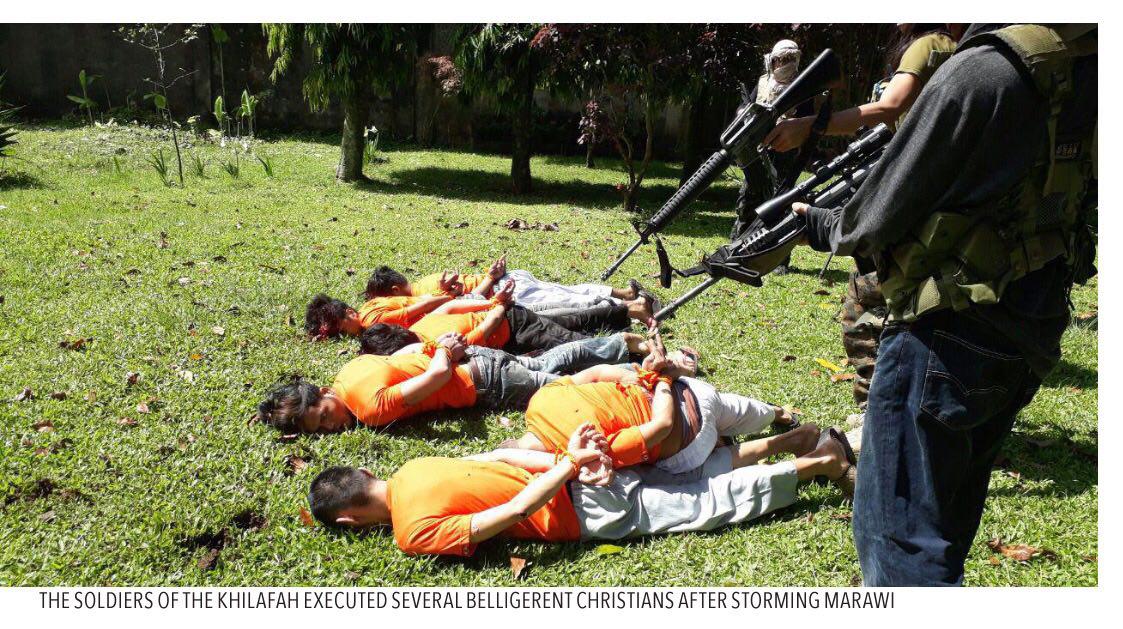 The militants shot the hostages Christians.
Mayhem in the Catholic Church in Marawi.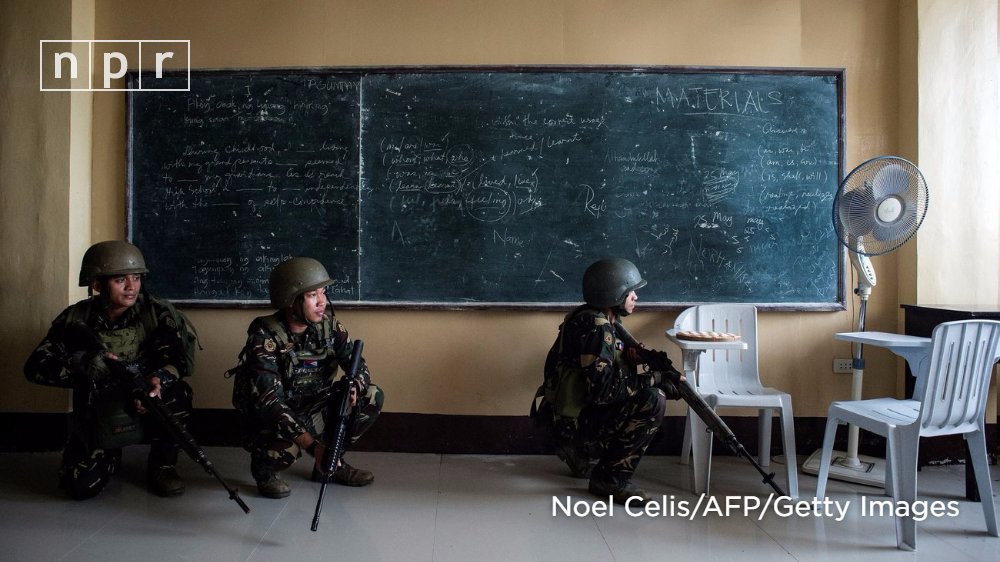 In school.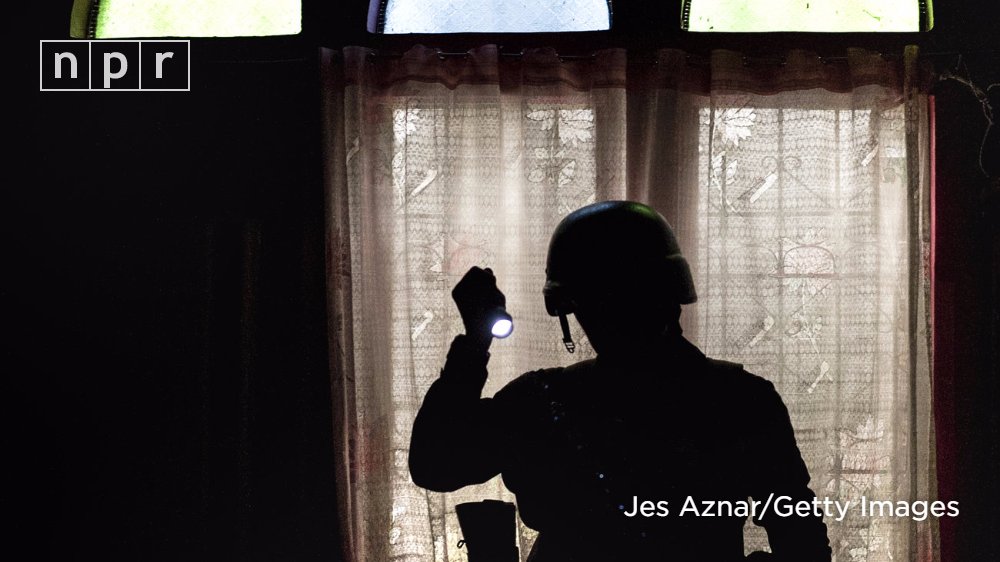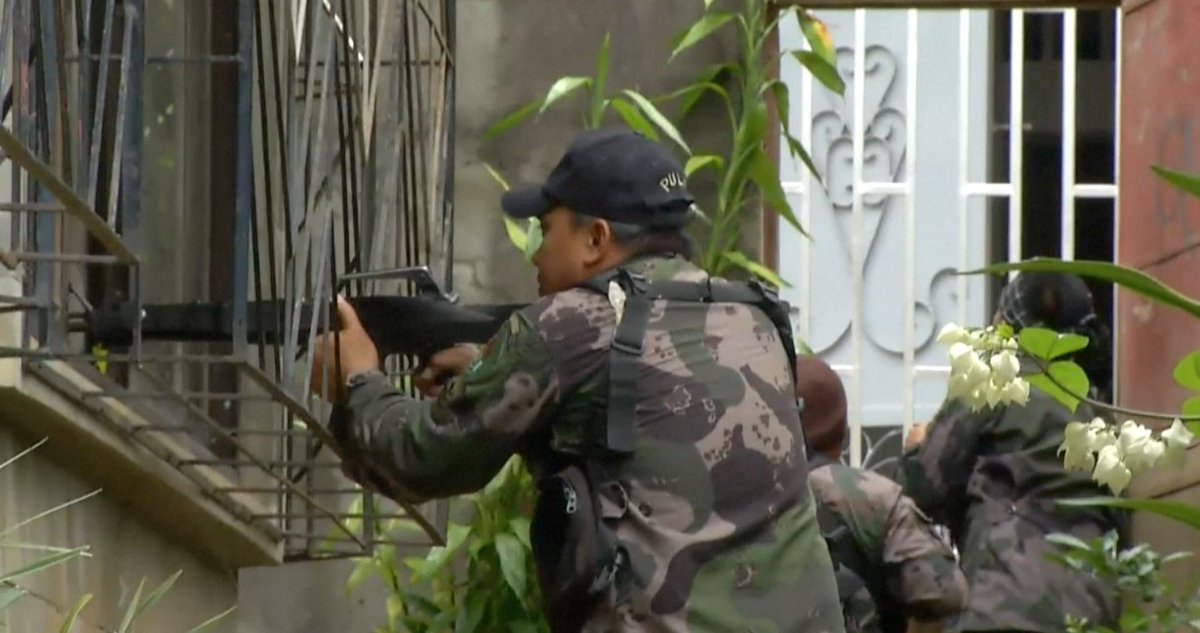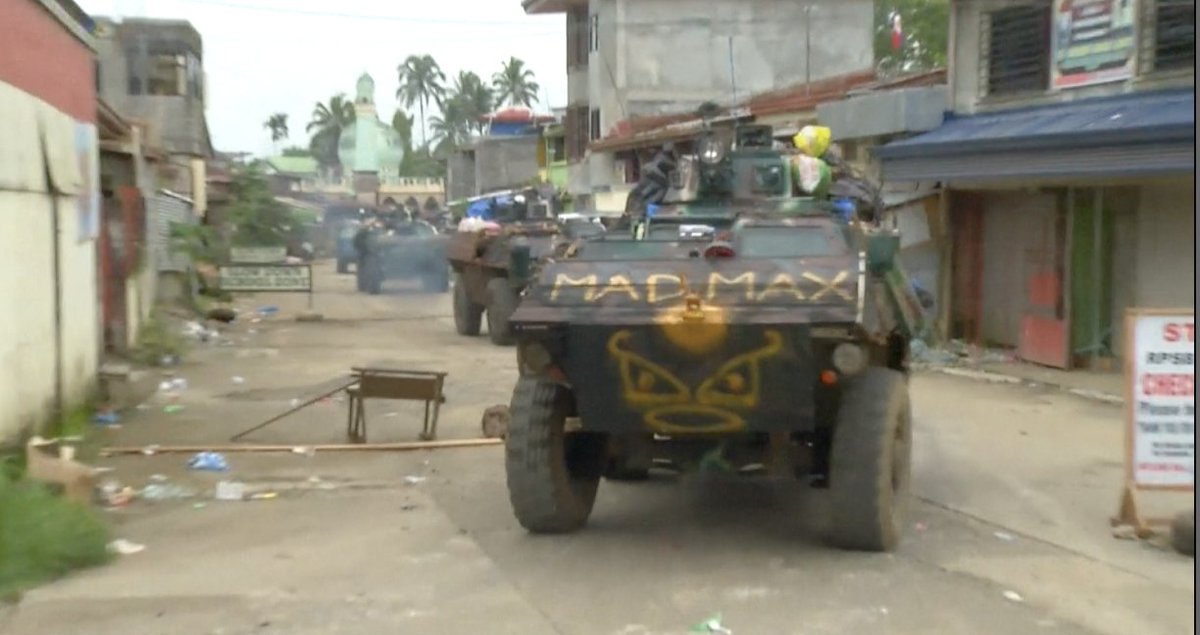 Movie to life!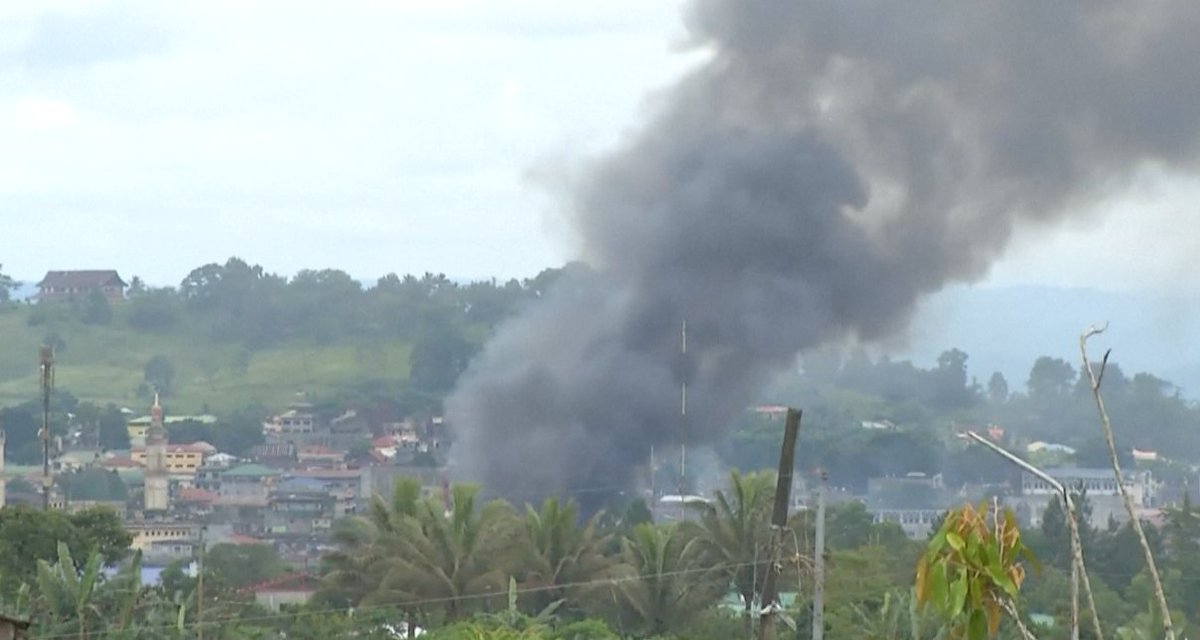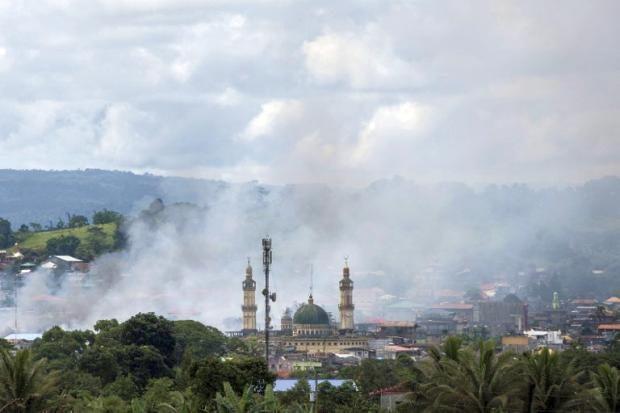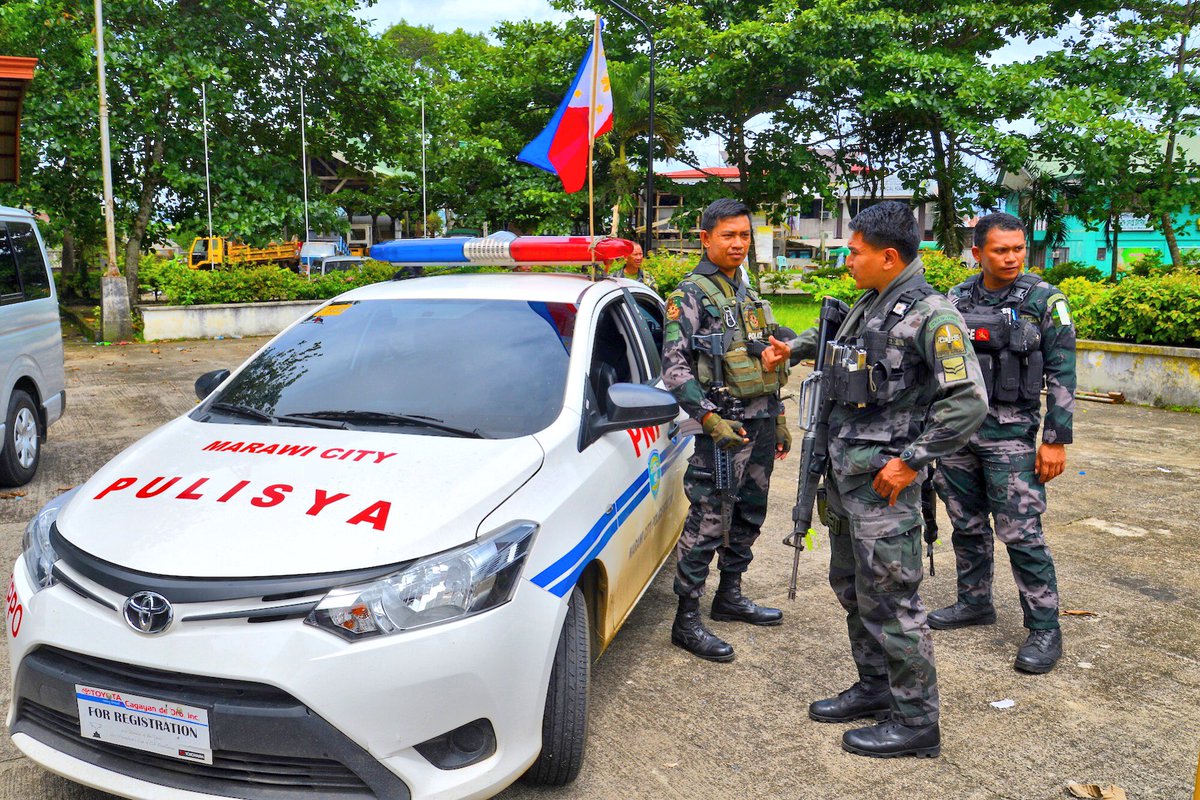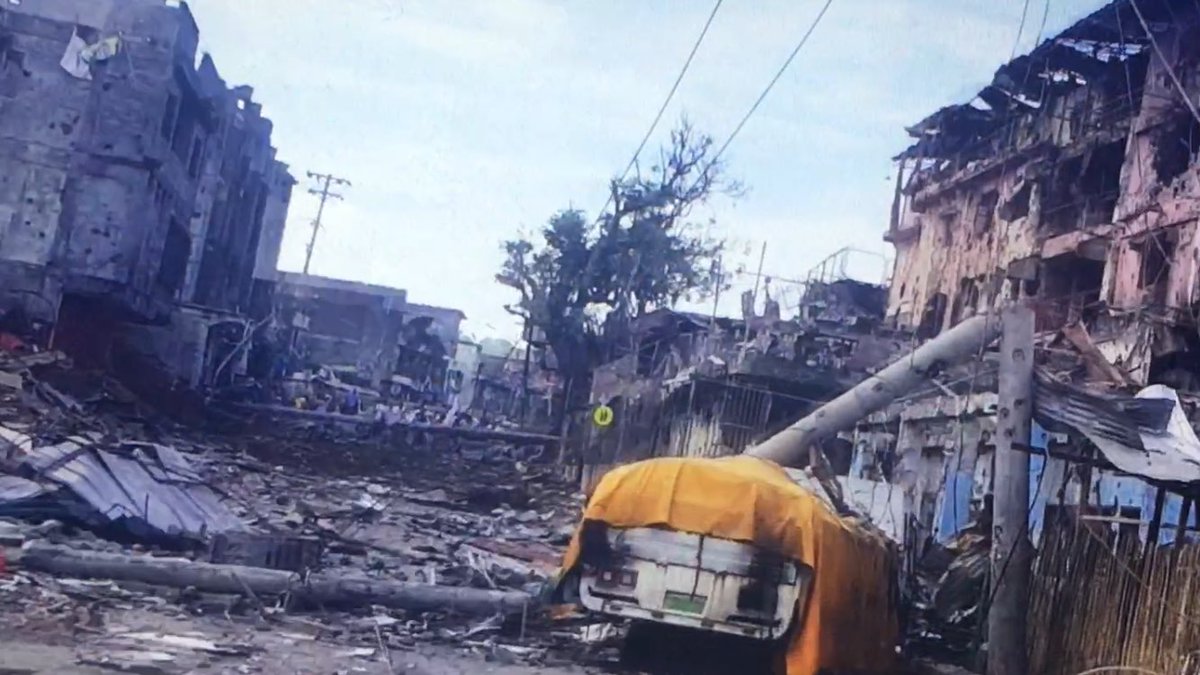 Duterte at the meeting of the operational headquarters.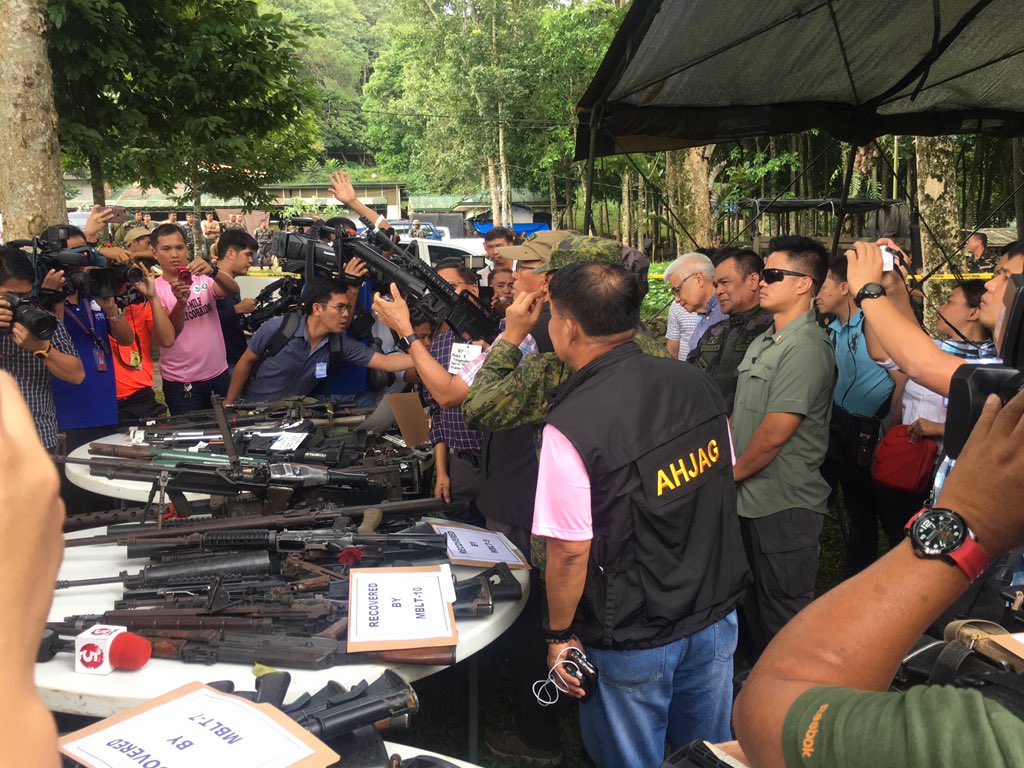 Weapons seized from the militants.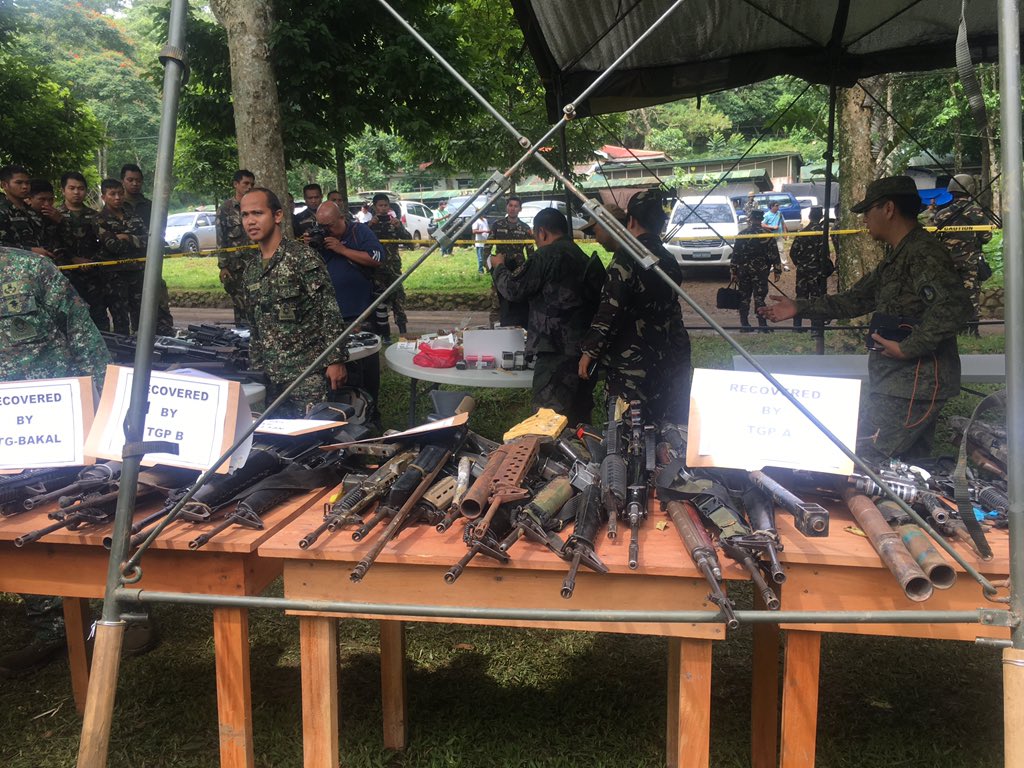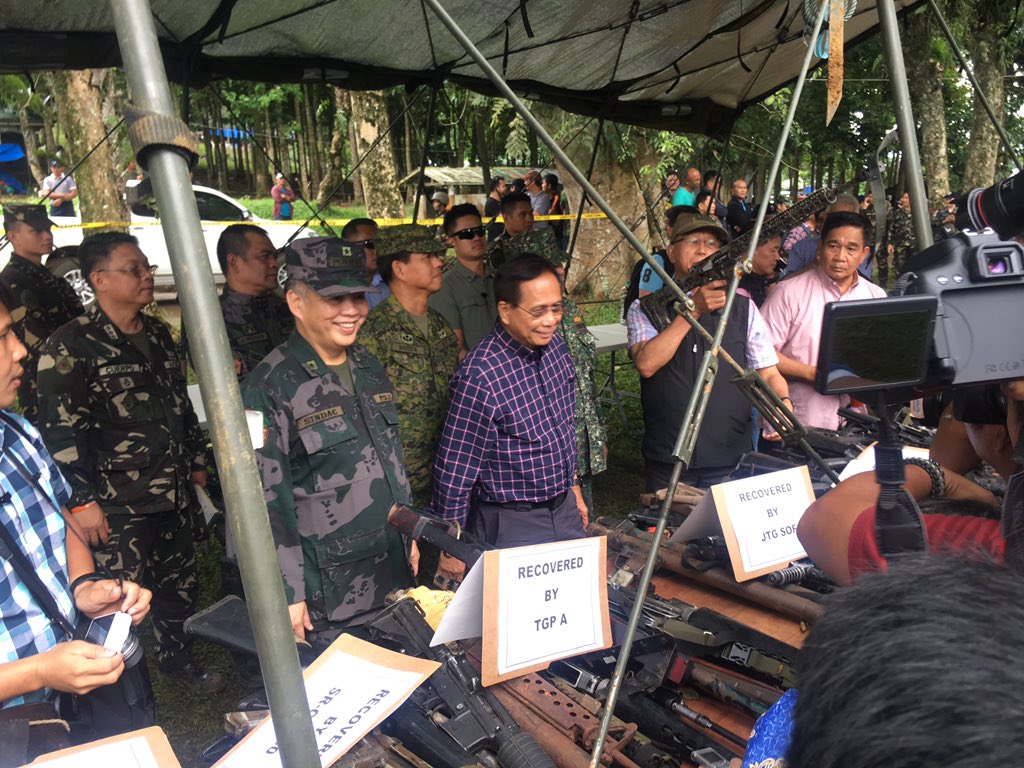 Captured fighters.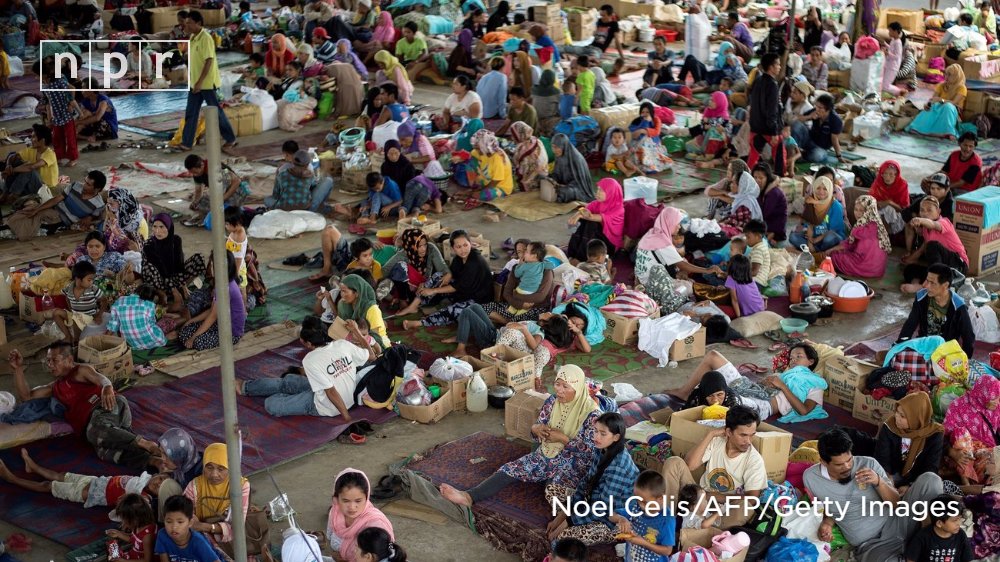 Refugees.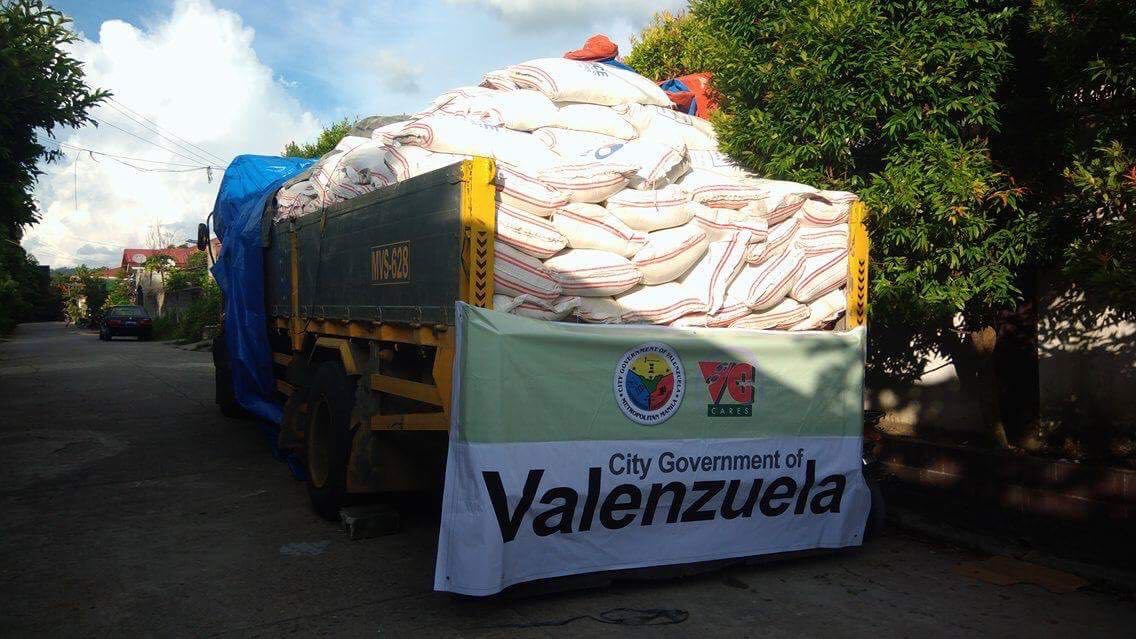 Humanitarian aid from Valenzuela. (Sori for the confusion),