https://z5h64q92x9.net/proxy_u/ru-en.en/colonelcassad.livejournal.com/3469080.html
June 9 0:08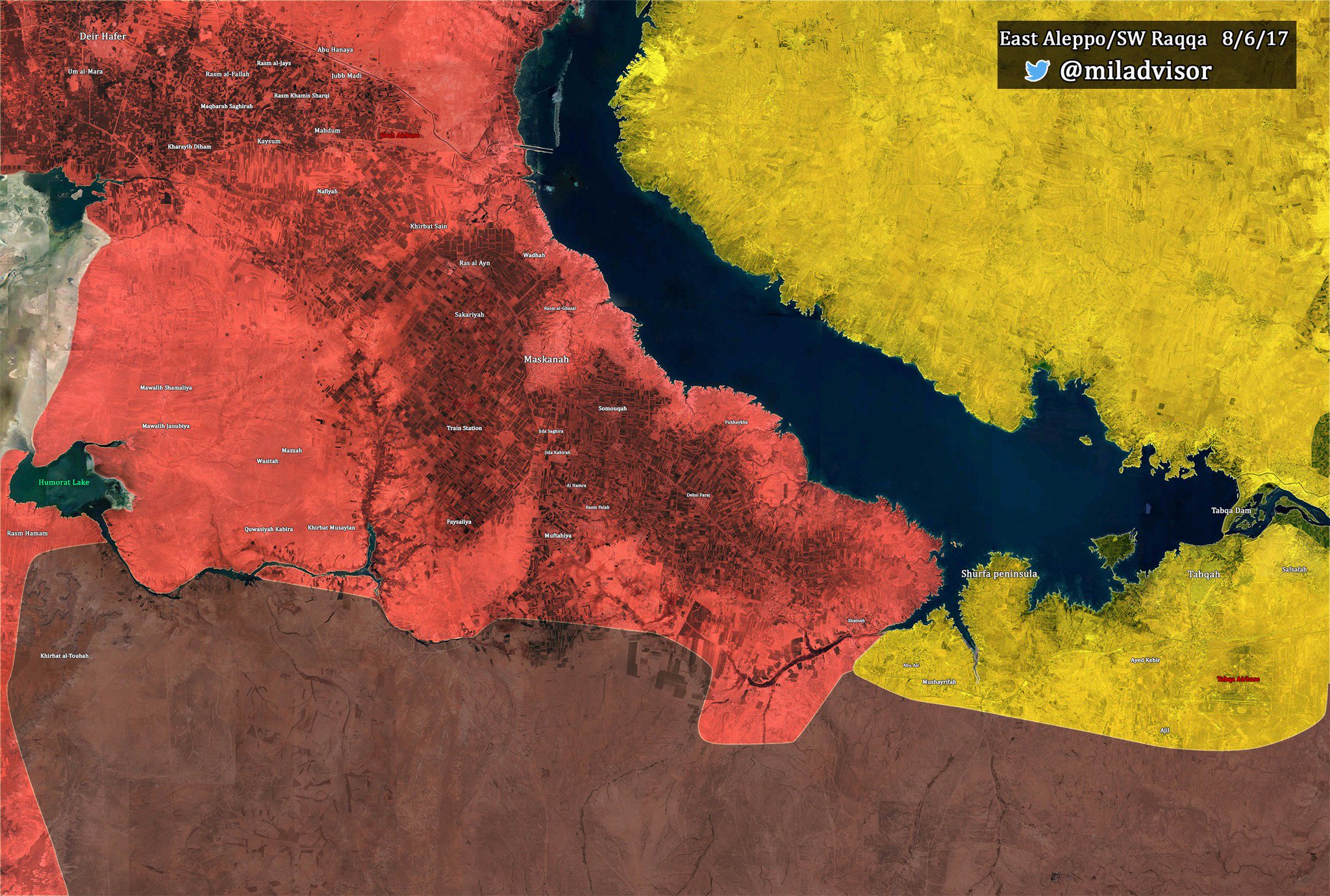 8 June advanced units of the SAA came in contact with the current SDF troops to the West of the Tabqa. The long anticipated meeting on the Euphrates took place.
Of course, not without various minor clashes and shooting, but in General, the process of establishing contact passed without much aggravation, although healthy competition to occupy the Caliphate's territory was present.

The new line of demarcation to the West of Tabqa was one of the tributaries of the Euphrates (it is not yet clear is the actual or the agreed line of contact). SAA, in turn, continue to shift the vector of attack on the South-East, showing a tendency to bypass the American bridgehead at Tabqa with the promotion of the inland province of Raqqa. The SAA obviously enjoys the fact that the front fighters then actually collapsed, and cash force is greater than that of the Kurds with the Americans, who can't attack Raqqa and build a barrier for Syrians further to the South.All this allows to expect that a large part of the territory that the map is still listed for the Caliphate, in the coming weeks will be repainted in red. Thus, the defeat of the Caliphate to the East of Aleppo is actually completed. Now on the agenda of the liberation of the Western part of the province of Raqqa.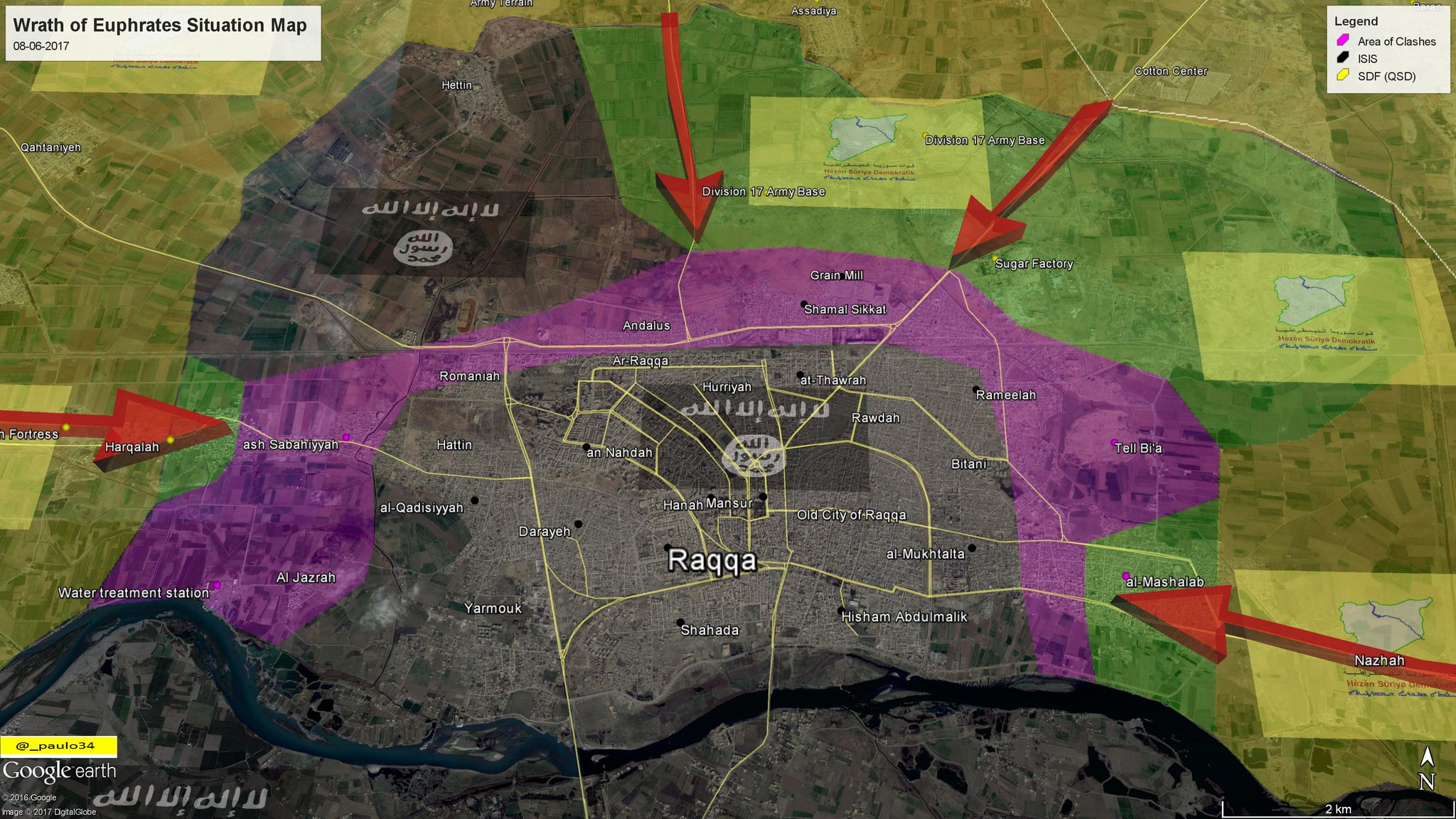 The Kurds and Americans, things are also going quite well. Over the past two days the Kurds took 2 outskirts of the vicinity of the base of the 17th division. Now the problem of access to the urban outskirts of Raqqa throughout with a complete liquidation of the Caliphate in assumptions that make it difficult to proceed with a direct assault on urban areas.
Plus Assad in a market in Damascus.

See Bashar as you merge on the Internet.

And here they write that you should go.

What kind of container to take to drain?

So be it, I won't.

Draining is delayed, it is time to move to the side of the Syrian army.