https://z5h64q92x9.net/proxy_u/ru-en.en/colonelcassad.livejournal.com/3446494.html
28 may, 22:06
Briefly about the situation in Marawi, captured by the Philippine branch of the Caliphate. Fighting in the city are already the 6th day, the army, even with reinforcements, cannot completely suppress the DAESH fighters despite the airstrikes and the use of armored vehicles. The Philippine army continues to urgently increase the grouping in Mindanao. Along the way, Duterte turned to the rebels, the Maoists, who does not recognize the government in Manila, asking the Maoists to the fight against the Caliphate. What was said by the followers of Mao Zedong – not reported. So Duterte demanded from the military to intensify air strikes against militants.
During the fighting killed several dozen civilians – from 2 to 3 thousand were virtually held hostage on the territory seized by the militants.
Given the fact that the city is effectively surrounded, the army must sooner or later be eliminated pockets of resistance and to sweep Marawi. The only question is the timing of the destruction and casualties.
Problems may start if Mindanao will happen the attack of militants to other cities and nodes of the road network that could force the military to spraying has rather limited power on the island. It is worth remembering that not all asset of DAESH are in Marawi, so I would not rule out deterioration in other areas.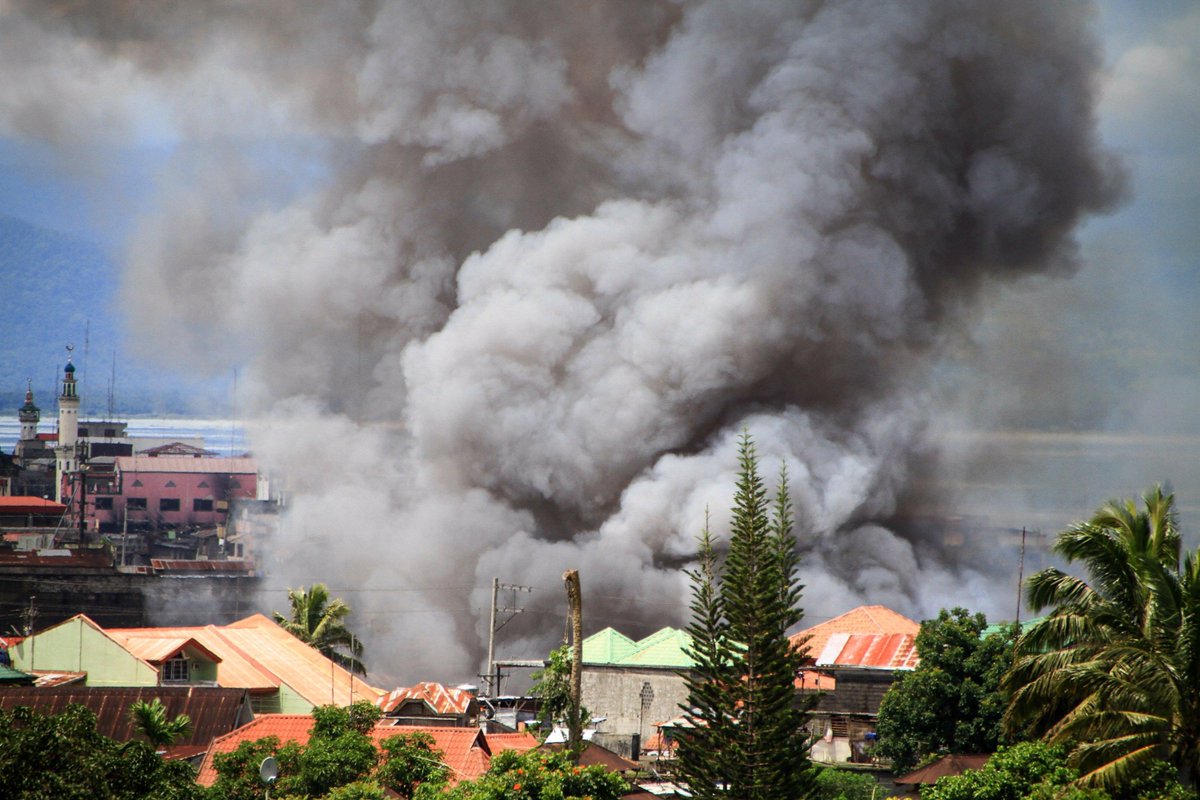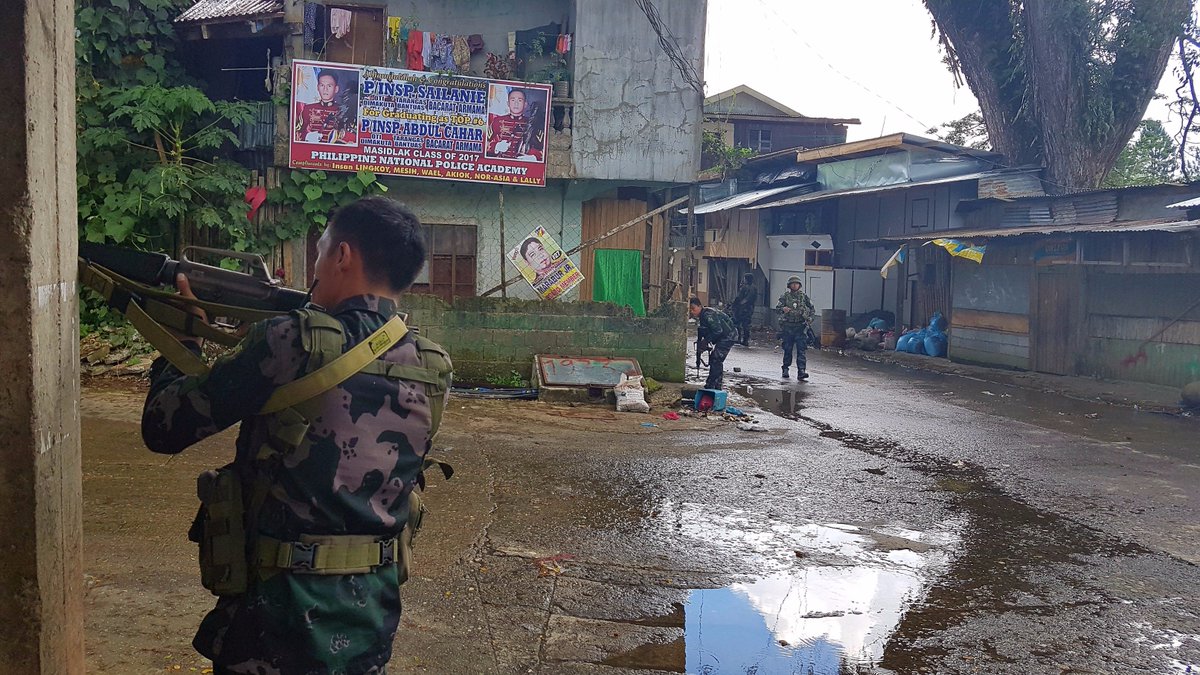 The place of mass execution of employees of the rice plant. The militants gathered the staff and they shot those who could not read together with the militants multivu.
Among those killed were both Christians and Muslims.

The corpses were thrown from the road into a ravine. Overall, a fairly clear signature of those orders, which establishes a Caliphate on the controlled territories.