https://z5h64q92x9.net/proxy_u/ru-en.en/colonelcassad.livejournal.com/3439122.html
May 25, 12:58
Yesterday, the Caliphate launched a traditional raid on the Khanasser-Aleppo road. Mobile groups of fighters moving to the North from Itria were able to take a few half-backs and roadblocks, plunder some booty and short to reach the outskirts of the road. Traditionally, the militants were able to achieve tactical surprise. However, due to the insignificance of the forces that were involved in the RAID, unlike previous invasions, which created operational difficulties for Aleppo group of the SAA, the activity of the Caliphate is purely tactical in nature and does not change the overall bleak trend for them in the strategic situation East of Aleppo. In the end, after the transfer of the traditional "fire brigade" from Aleppo and Itria, the situation is quickly stabilized. A serious threat to the strategic road on the moment. Simultaneously, the Caliphate has taken a number of counterattacks against the Kurds to the North-East of Raqqa, which were not significant.
SAA, in turn, continues to develop the offensive to the South of the airbase Jira, moving to the South and South-East, within 1-2 months should lead to cuts in front militants North of Itria and their waste in the province of Raqqa.
In terms of development, I would guess that the militants holding the front in the area Itria will gradually withdraw their troops to the East closer to Raqqa, especially after the United States and the Kurds will begin the assault on the city. SAA in turn will initially strive for maximum advance along the southern shore of the Euphrates with the likely compete with the Americans on the banks of one of the tributaries of the Euphrates (most likely the United States will move the Kurds a bit to the West to increase the buffer between the SAA and Raqqa). Advance of SAA South will aim to clear a piece of territory until Itria (which will protect the road Khanasser-Aleppo from systematic raids), with the further promotion of the Raqqa province.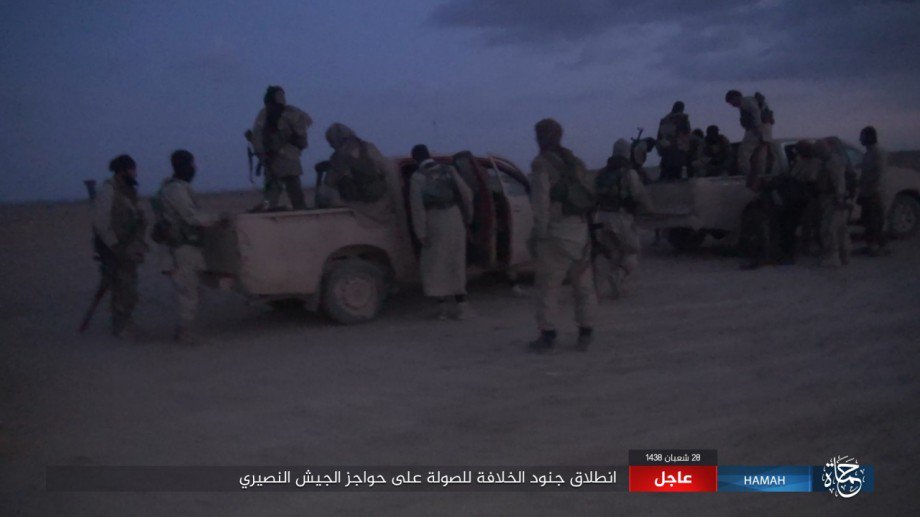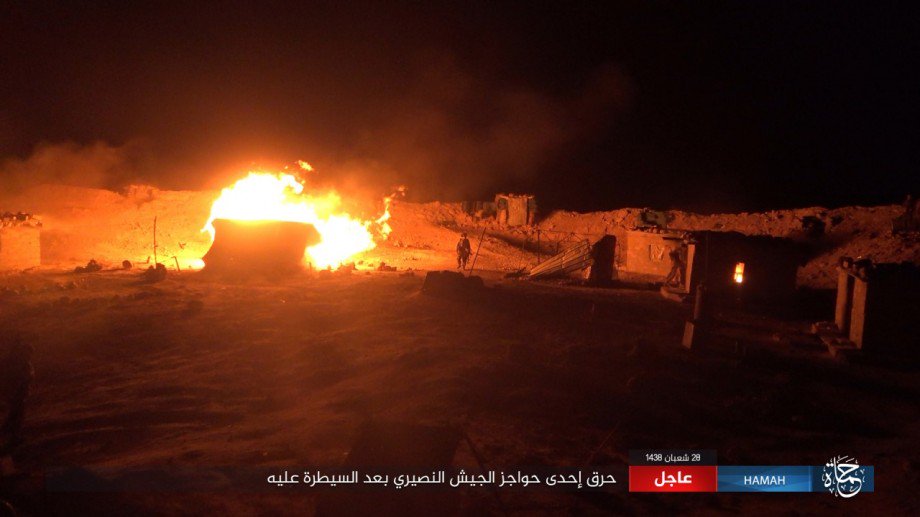 The militants captured the trophies.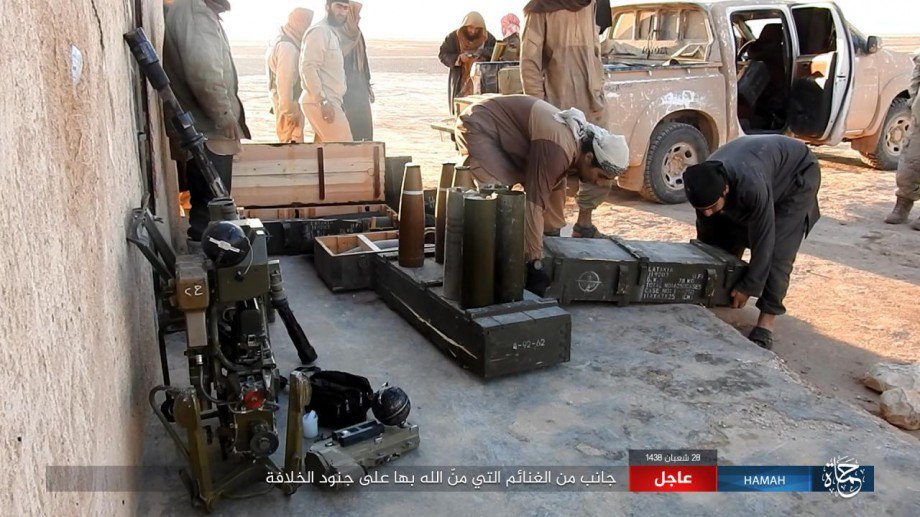 It is also worth noting that the last Caliphate launched an attack in Deir ez-Zor and managed to press a few army in urban areas.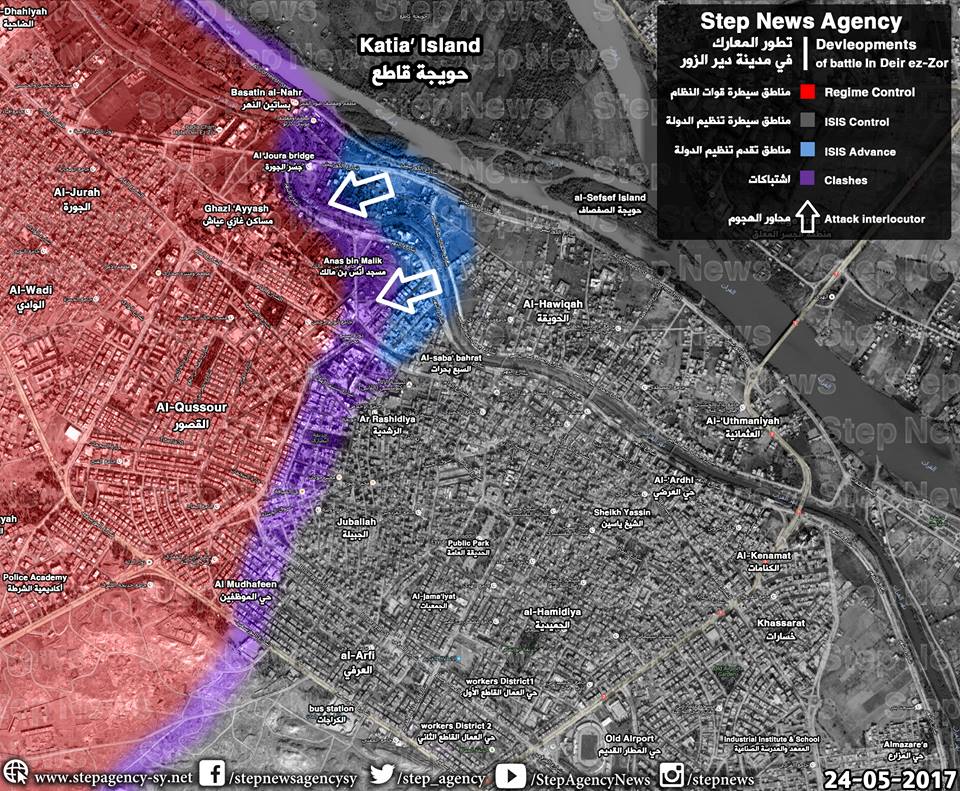 On the one hand, nothing critical happened, but on the other hand, the Caliphate once again showed that he will not refuse from trying to destroy the enclave, so the operation of unblocking of the city is very expected and of course depends on the progress of current operations in Eastern HOMS, Qalamoun and Sweida, but about them separately.