https://z5h64q92x9.net/proxy_u/ru-en.en/colonelcassad.livejournal.com/3427486.html
May 19, 18:24
Updated data for the alignment of accessories the various factions involved in the Syrian war.
Presents data on the SAA, Iranian "proxies" and for the FSA, al-Nusra and Ahrar al-sham.
Iran and the Shiite groups.
https://pbs.twimg.com/media/DAMQJ5XUwAIEve3.jpg:large
SAA and its Syrian allies.
the Coalition of jihadists led by "Ahrar al-sham".
the Coalition "Tahrir al-sham". "Al-Nusra" and the like.


https://pbs.twimg.com/media/DAMGI1OUAAE4QDy.jpg:large – enlarge
The Free Syrian Army.

https://pbs.twimg.com/media/DAMDdxSV0AAXXBP.jpg:large to increase
PS. In the title, walking with APR map potential areas of influence in Syria after the defeat of the Caliphate. It is not difficult to notice that the activity of the Shiite groups in the Eastern Sweida, largely aimed at preventing such a scenario.
PS2. And again. The real slaughter occurred in the village of Atarib in the province of Hama. A gang of ISIS attacked the town, killing dozens of civilians. Then came the "fire brigade" and crumbled the militants, killing several Desyatov "black". LJ does not spread, for the tin, so anyone interested, please come to Twitter
https://twitter.com/colonelcassad (but I warn you, the pictures are very not for the faint of heart)
PS3. And a small fawn sponsors of the IG.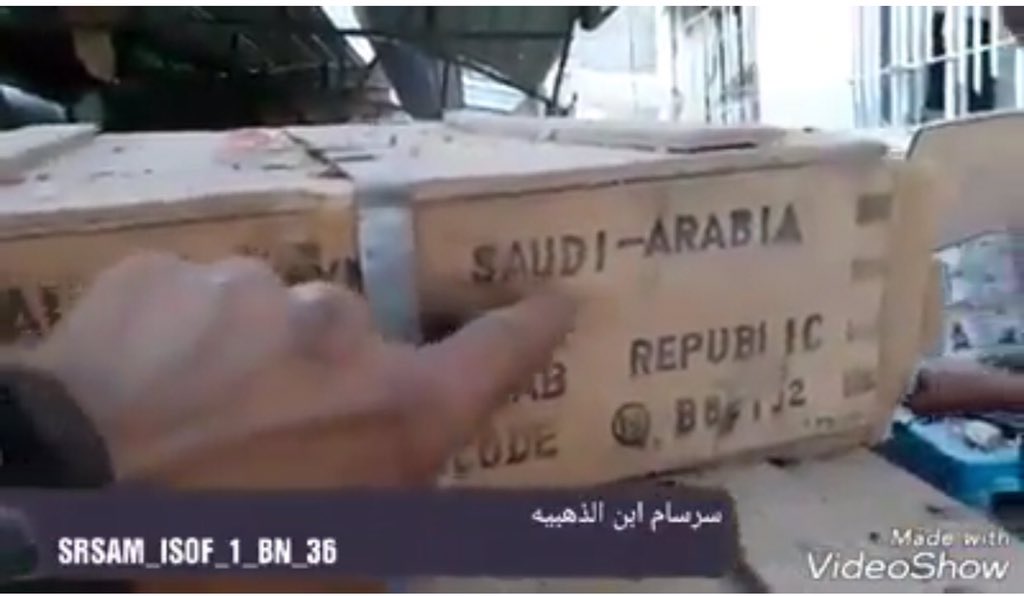 In Mosul when Stripping one of the neighborhoods of the Iraqi army found a warehouse of boxes of different ammunition with marking of Saudi Arabia.