http://colonelcassad.livejournal.com/3431083.html
May 21, 16:12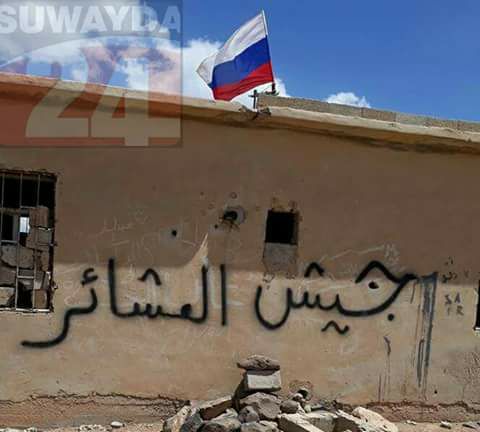 There are reports that Russian special forces are deployed to the south of Syria to the Jordanian border, where not so long ago http://colonelcassad.livejournal.com/342 5927.html the struggle between the US and Iran for the control over the border areas intensified.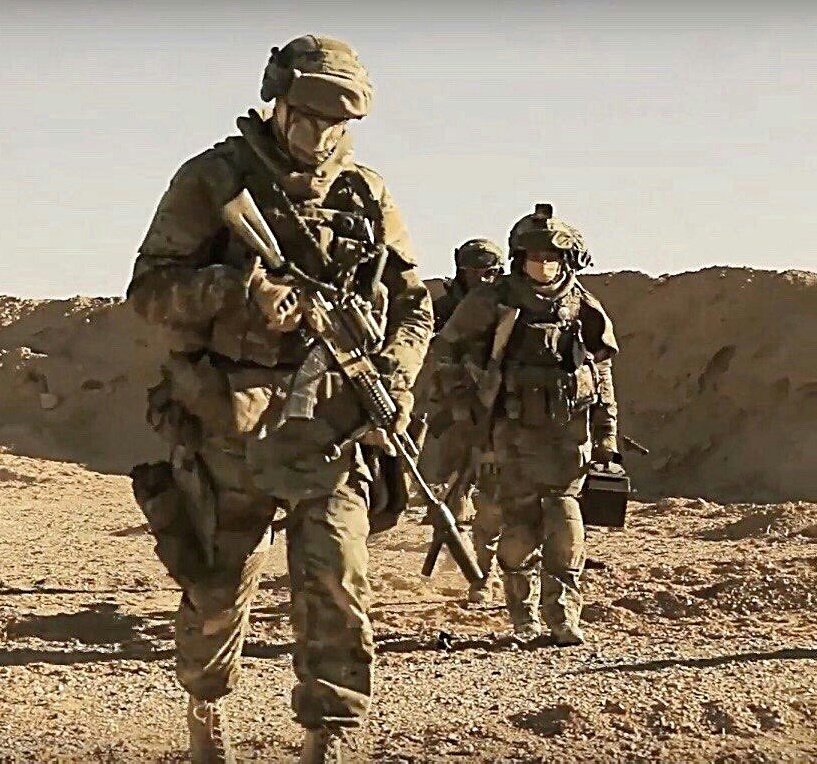 This week, immediately after the US Air Force attack on the escort of pro-government forces, units of the Airborne Forces and the Northern Ossetian MTR arrived in the south of Syria to the province of Suweida. About this night, Al-Masdar News agency was informed by a source in the Armed Forces of the Syrian Arab Republic.
Russian servicemen will serve as military advisers, and will also help Syrian government troops prevent any re-aggression by American and Jordanian military forces wedged into the provinces of Suweida and Homs.
Some sources in southern Syria say that the Russian army plans to establish a military base at the border of the province of Suweida with Jordan, but AMN can not verify the accuracy of this information.
Also spread rumors about the transfer to the south of Syria, the 31st separate Guards Airborne Assault Brigade of the RF Armed Forces. Before the connection, the alleged task was to provide direct support to Syria's government army in forcing out the enemy and restoring control over the Syrian-Iraqi border. There are no reliable data on this at this time.
Https://www.almasdarnews.com/article/rus sian-forces-arrive-southern-syria / # – zinc (on the main photo, the Russian flag in East Suwayda)
If the information is confirmed, then Russia with this race http://colonelcassad.livejournal.com/342 9186.html acts in concert with Iran and plans to clean up the border with Jordan are of a complex nature.
Below, photographs of the Russian military police in Homs, where they provide evacuation of the militants from Vaera.

East Homs. Before the offensive.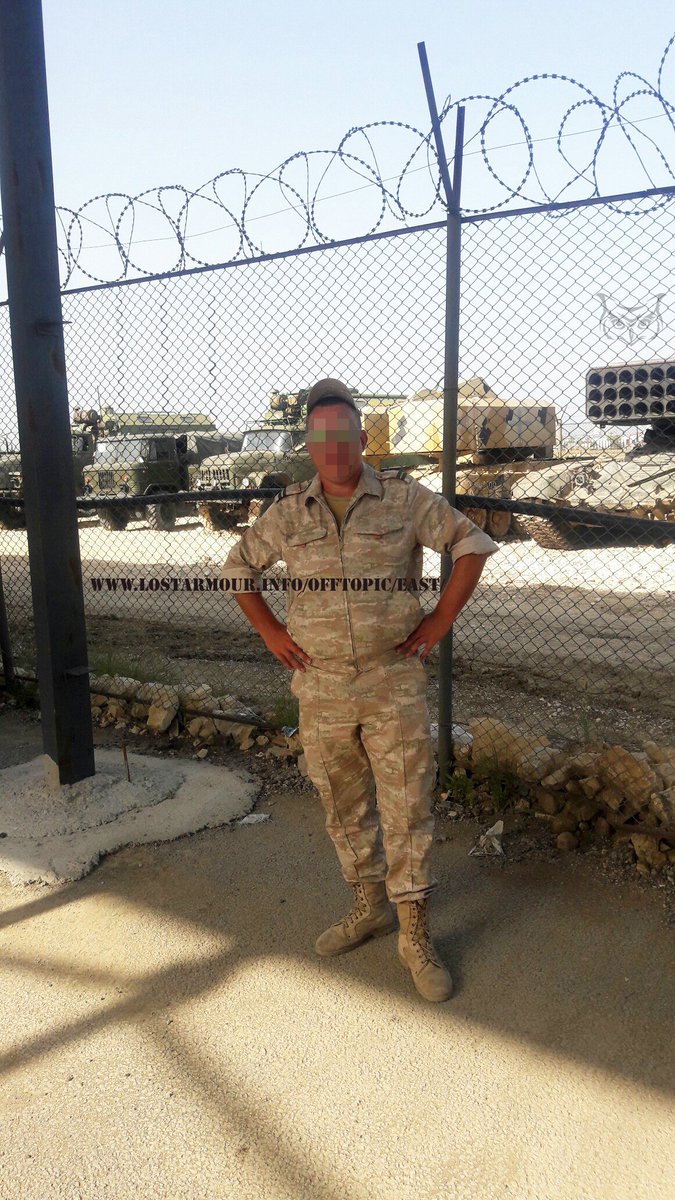 TOS-1.


In Palmyra.
Be careful, 18+.
[ Click to read ]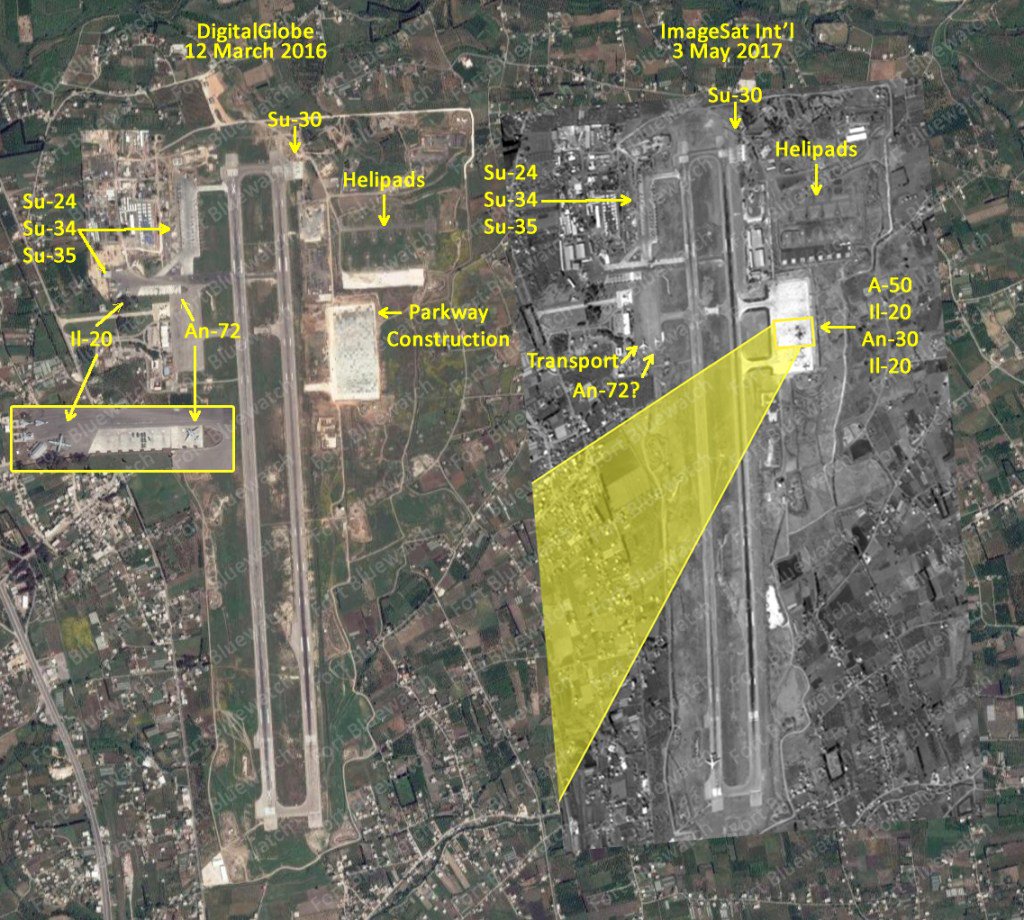 Khmeimim. Comparison of satellite imagery for 2016-2017 year.