https://z5h64q92x9.net/proxy_u/ru-en.en/colonelcassad.livejournal.com/3424174.html
May 18, 11:16
The militants of the Caliphate have produced promotional materials dedicated to its "high technology" they use in continuing from October 2016, the battle for Mosul.
They mainly relate to various forms of sadism, but there are other delights.



Homemade glider with a bomb.

Small crawler drones can be used not only for mine, but on the contrary.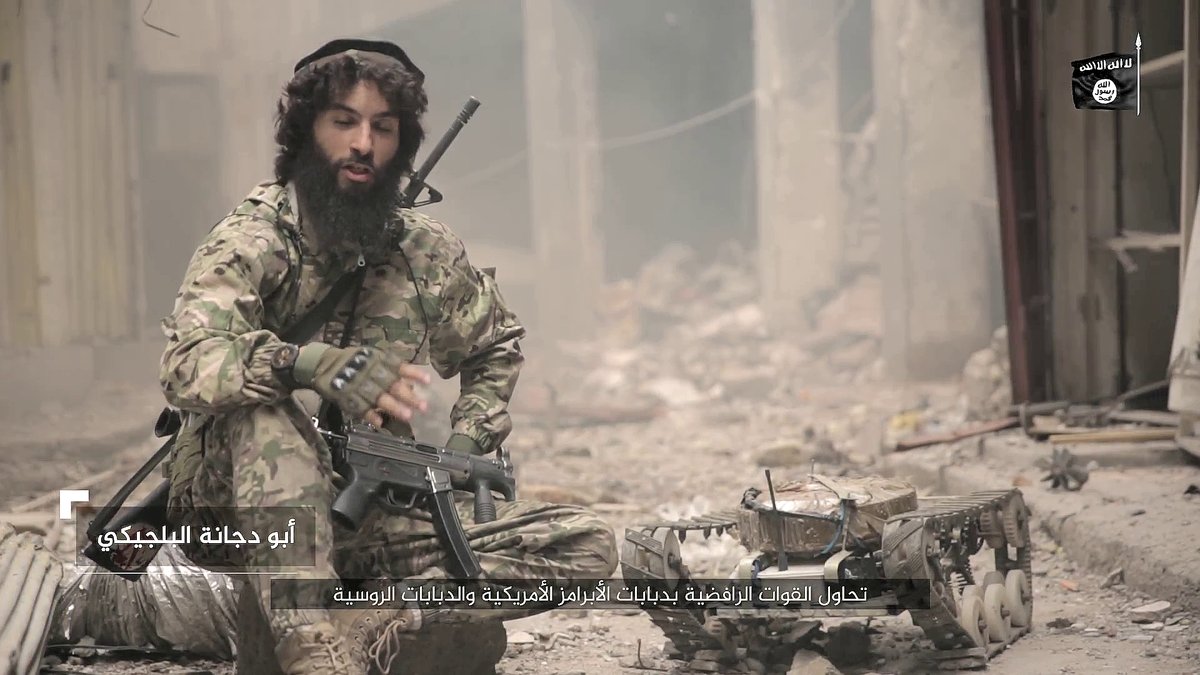 Trophies.

Further in the video, besides showing various trophies, showing the work of the artisanal workshop for the production of weapons and ammunition.
Including shows the process of artisanal-tank Assembly and its subsequent use. If the Caliphate is not so much pressure, it can be assumed that they would after a couple of years could expand and more serious defense industry to meet the needs of the army. And so, sitting on the trophies, Handicrafts and weapons from the black market.

Machine gun with remote control.
Also in the video (it is long, more than 44 minutes) contains a large slicing Shahid-mobile (in the style got in the car, poulybalsya on camera, went, exploded near) taken from the UAV, a large number of videos of street fighting in Mosul, the work of snipers, trophies, burnt equipment (tanks, infantry fighting vehicles, Humvees, bulldozers), the promotion of Iraqi troops, killed civilians, the scale of destruction in Western Mosul after the attacks of American aviation (human rights defenders calling down about "offences of the Russian Federation in Aleppo," this topic is obviously not interesting). Plus make allowances for propaganda, in which the encirclement tell "how they win", although most of the characters in the video waiting for a one-way road.
However, a mug "Skilful hands" in Mosul long swagger left. If in the old town itself offensive since April is almost up, here in the West and Northwest, militants inevitably pushed back to the river.

Apparently first is part of the Northern neighborhoods adjacent to the river and the remains of blocks North from the old town, which is likely to be the last stronghold of militants in the Iraqi capital of the Caliphate.

The Iraqi army progress in cleaning this bloody bug.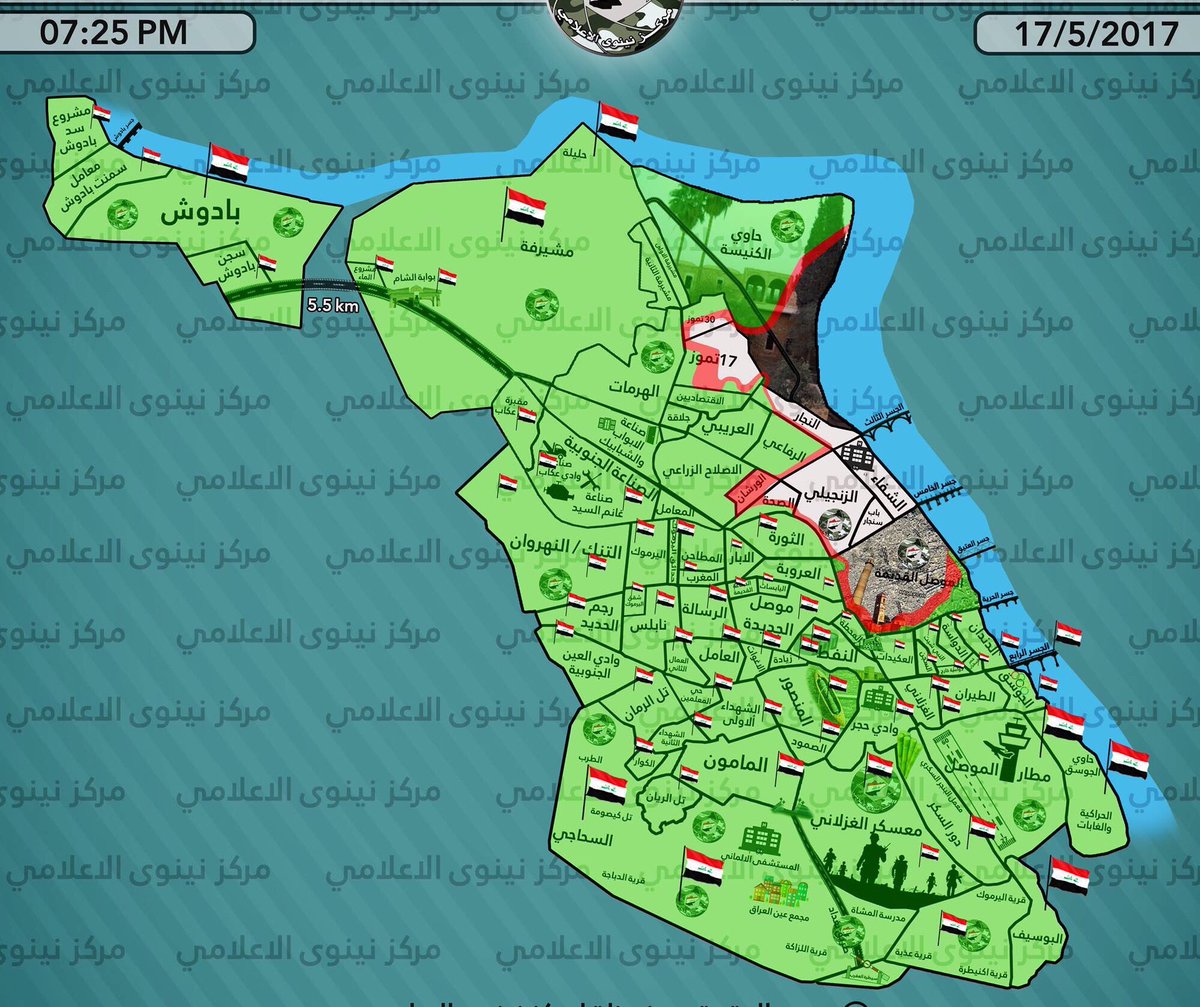 Plus a couple of videos on the topic of the destruction of the militants in Eastern HOMS by Russian specialists.
1. Job https://www.youtube.com/watch?v=-zUvkHu9IQ8
2. Consequences https://vk.com/video-70187376_456239264