https://z5h64q92x9.net/proxy_u/ru-en.en/colonelcassad.livejournal.com/3227761.html
5 Feb, 22:53
Briefly about the situation in the area of al-Bab.


During the day the Caliphate was able to hold Bza 'ah for themselves, having driven the Pro-Turkish militants out of the city. During the night of fighting and retreat, "green" has lost a few dozen killed and wounded, as well as several trucks.
In General, the counter for "black" was a complete success and they were able to hold on to the city https://twitter.com/worldonalert/status/828330266833870851.
Pro-Turkish militants entrenched outside the city and wait for the Turkish air force and artillery to do their job, to resume the assault on the city. The events once again proved that "green" infantry has a very low resistance and at the first problem has a tendency to retreat, even with the numerical advantage. However, these tactical successes don't cancel growing problems for the "black" – the Syrians and the SAA are advancing on both sides to track the key supply that devalues the local success of the Caliphate in the battle for Bza 'ah.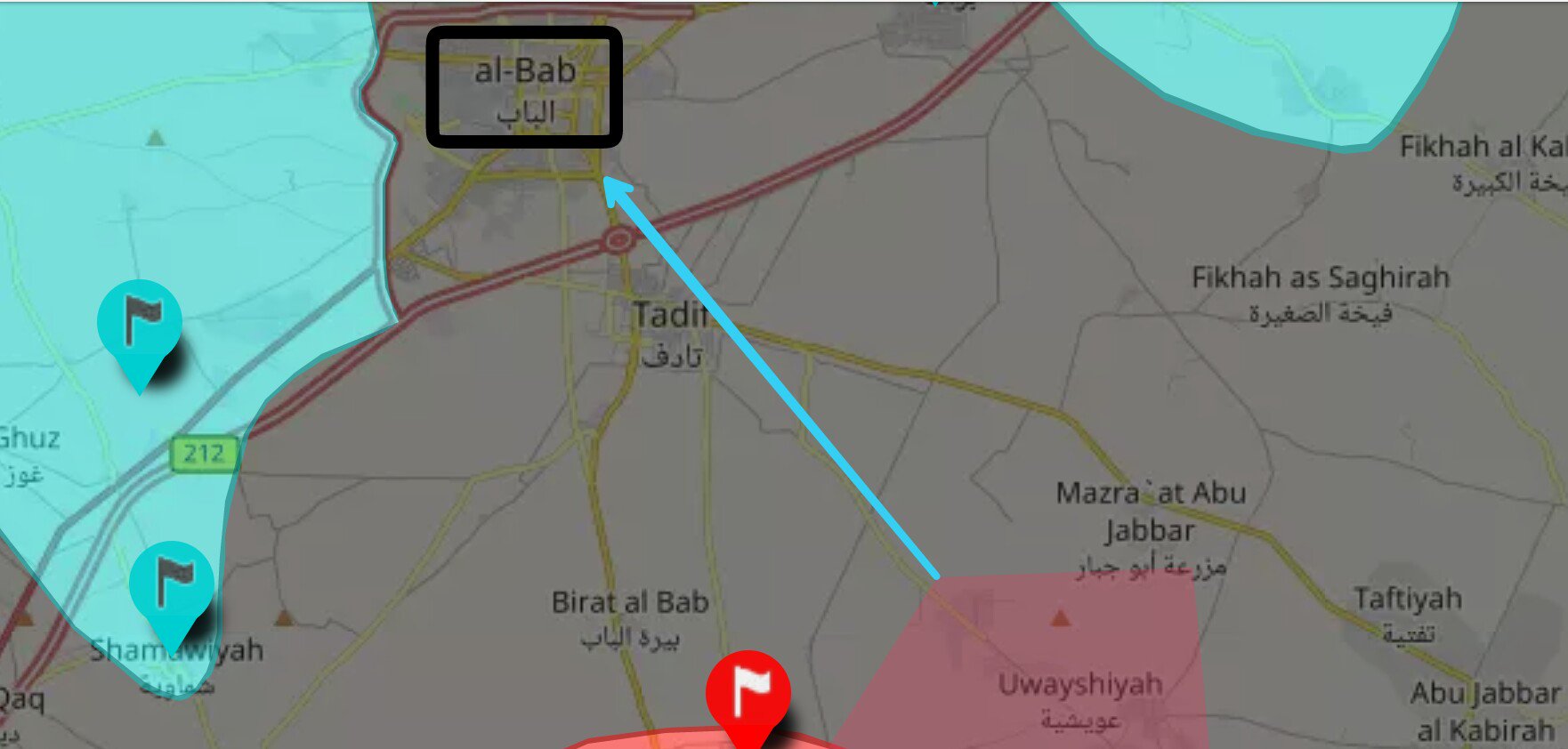 Tomorrow, the Syrians can take control of the road passing through al-Bab and Tadef and we can talk about the formation of al-Bab boiler. Probably this will be announced tomorrow.
Suicide attacks and infantry of militants in the area of Haran only slowed, but not stopped the advance of the SAA. Today was taken the last village before the key supply route of militants. Between the positions of SAA and FSA by about 4-5 kilometers.
In the area of al-Bab, continued the positional battles, where "black" destroyed one of the Turkish tank. Until the Turks attempt to storm the Western areas of al-Bab, waiting for the end of operations in the area of FSA and Kaisina, as well as the promotion of SAA to Talifu.
Carefully, photos are strictly 18+.
[Click to read]

Hit from anti-tank tank in the Turkish M-60 Sabra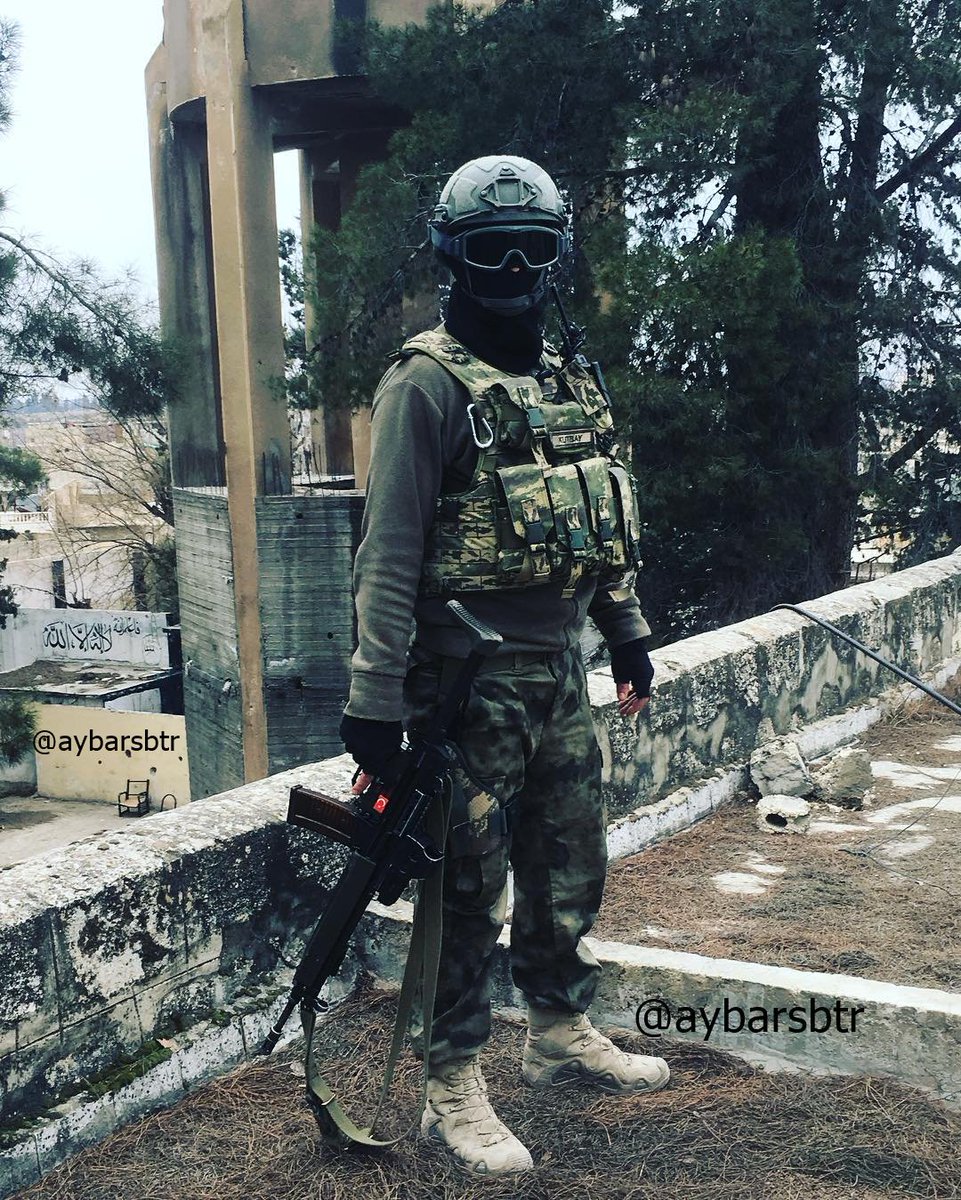 Turkish soldiers in the district of al-Bab.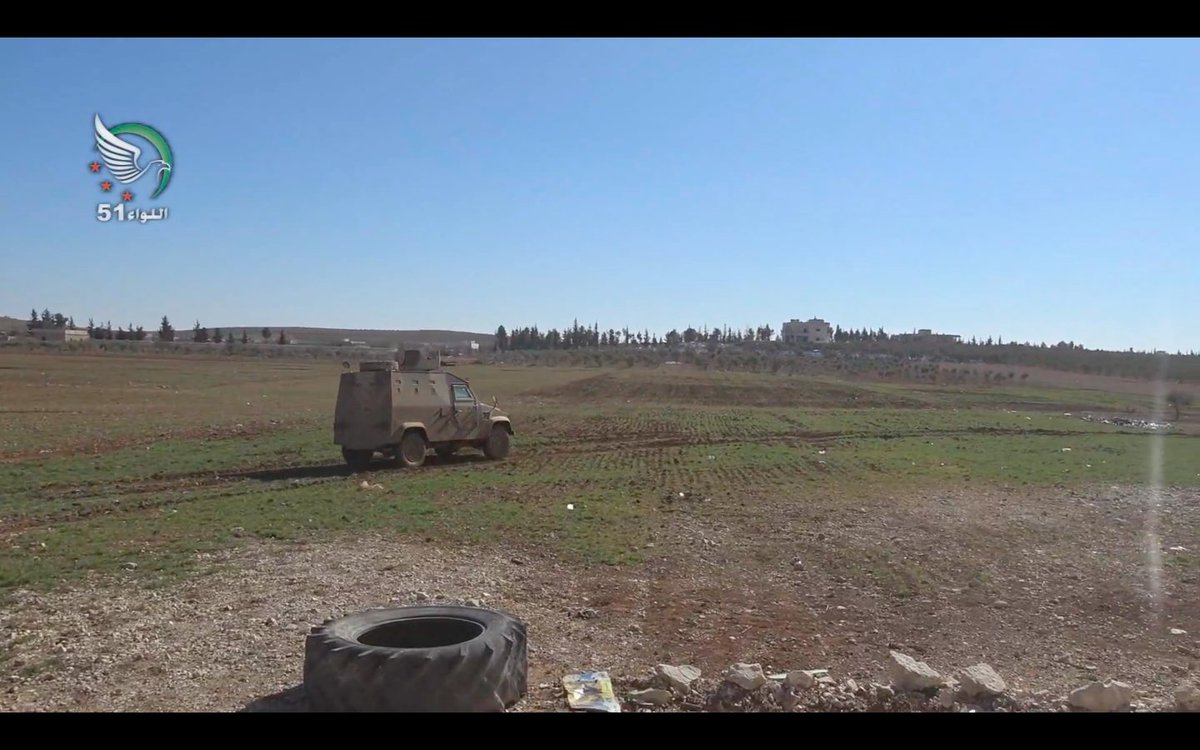 The FSA militants in the area, Bza 'ah.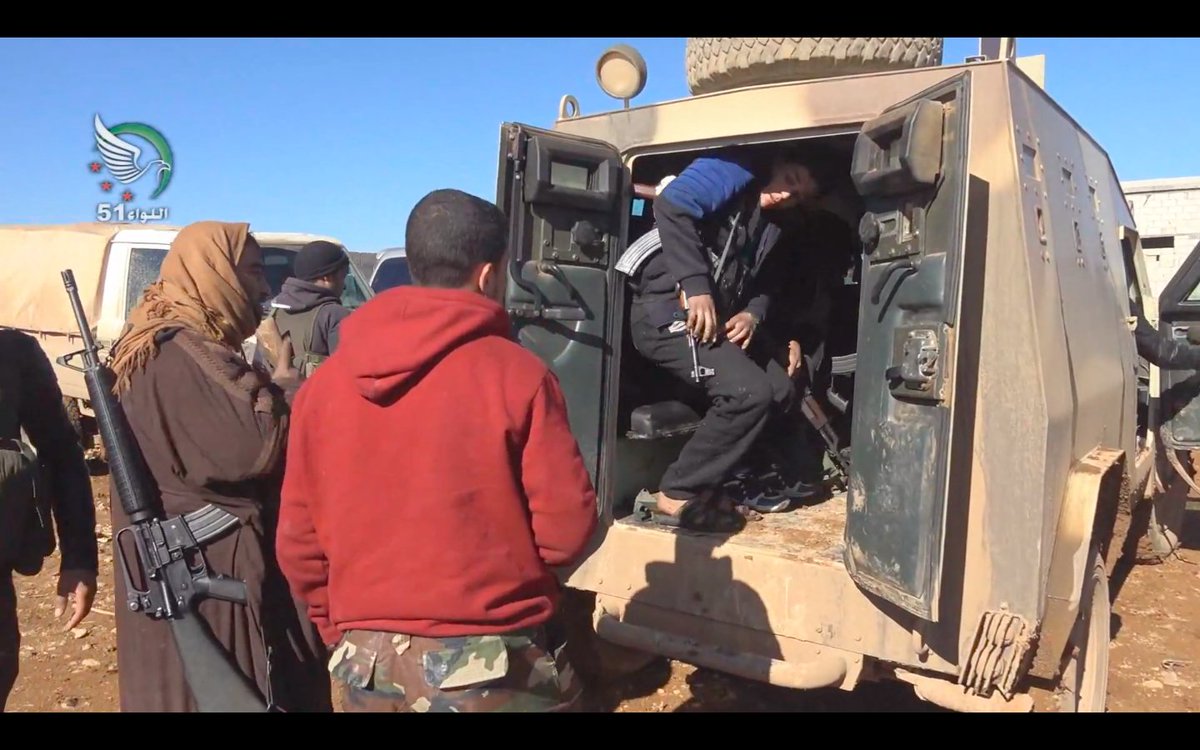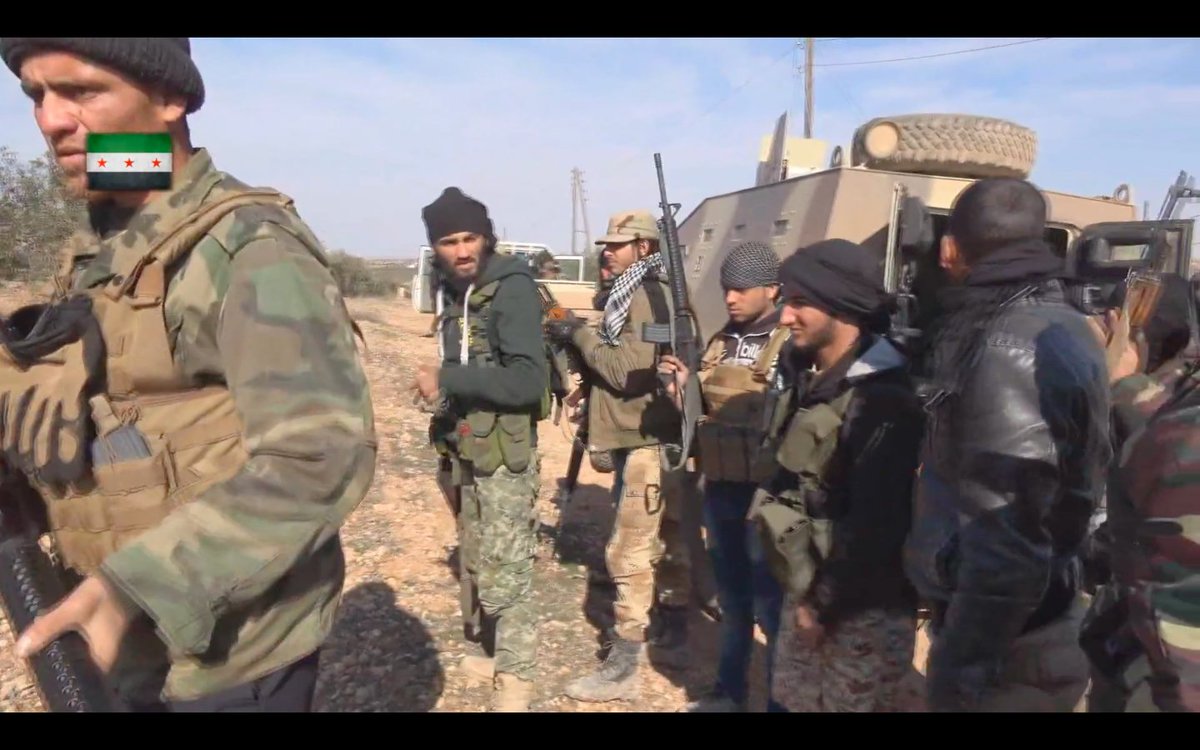 Short of the offensive in Raqqa.
As previously mentioned, the Kurds launched an offensive to the North-East of Raqqa, in order to reach the Eastern outskirts of the city. The operation is carried out with the active assistance of the United States, which involves your forces and help the Kurds with weapons.
Today the Kurds have made headway in rural areas, and apparently some time to be able to take Raqqa in semicircle. The Caliphate will certainly be having a deterrent effect, gradually moving to raqqa, where will be provided the main resistance.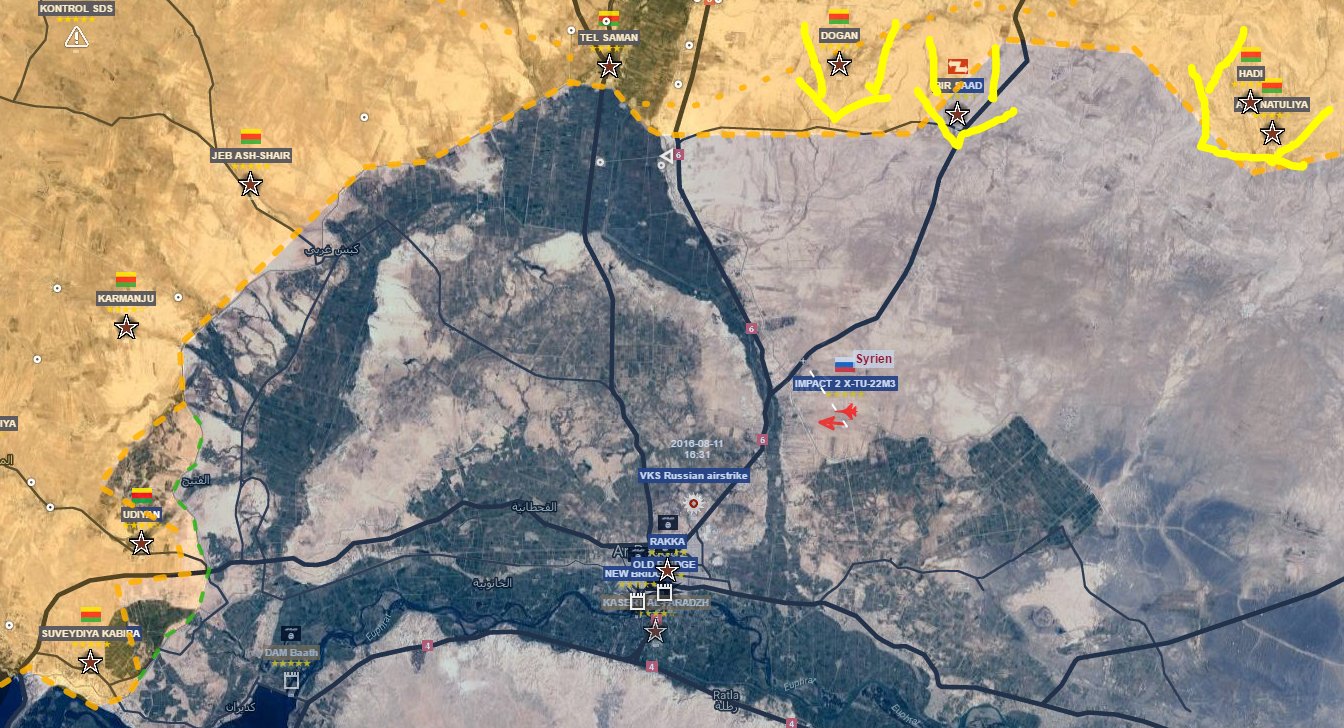 Amerikanski SWAT at the meeting.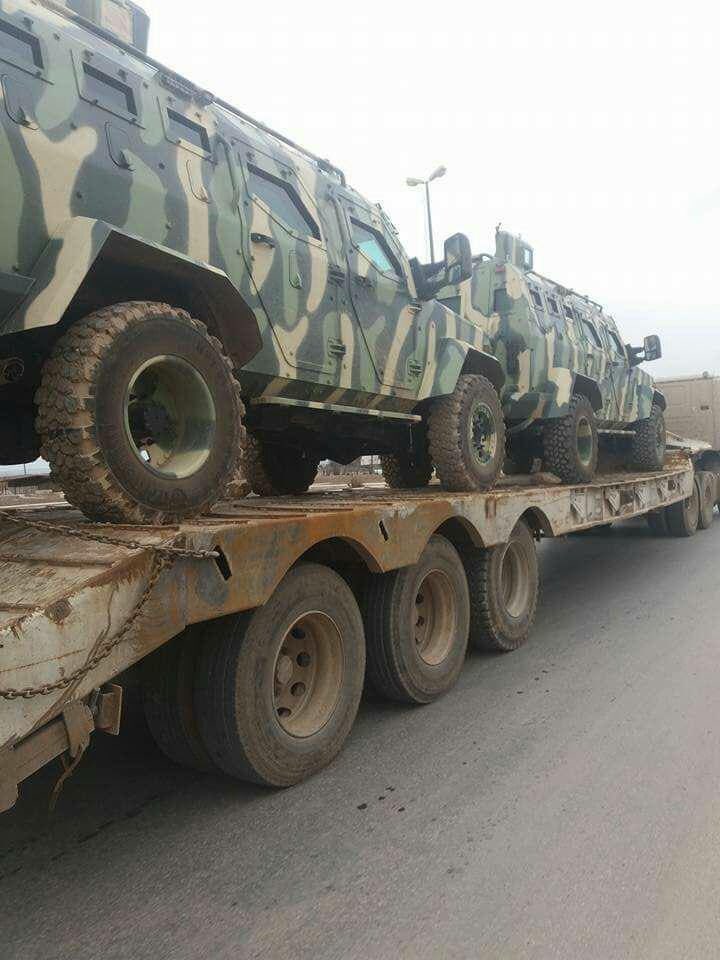 Snapping from the Americans. Armored cars for SDF.