https://z5h64q92x9.net/proxy_u/ru-en.en/colonelcassad.livejournal.com/3225834.html
On 4 February, the defense of the Caliphate in al-Bab continued to fall apart. The Syrian Army took Aran and progressing to Talifu. The Turkish army and her FSA militants, pushed the "black" from Biza'ah, which was occupied by the troops of the division "Sultan Murad". Brewing education al-Babskii boiler, which may be up to 3 thousand fighters to defend the Caliphate of al-Bab, Tadif and Cubicin. In fact, in the disposal of the militants remained only one road passing through TDIF. During its overlap to the East of al-Baba, all the forces of the militants will be in the operational environment.

District Tarifa subjected to heavy air strikes, the position of the Caliphate in the area of the hospital al-Baba on the Western outskirts of the city is subjected to heavy blows of Turkish artillery.
Syrian troops are expanding the area of control around the Aran Islands and are preparing to release the adjacent villages. "Black" is actively used suicide bombers, trying to slow the advance of the Syrians.
Signs of withdrawal of troops of the "black" is not observed, but from a military point of view, the withdrawal of troops from al-Baba to Deir-Hafer quite obvious.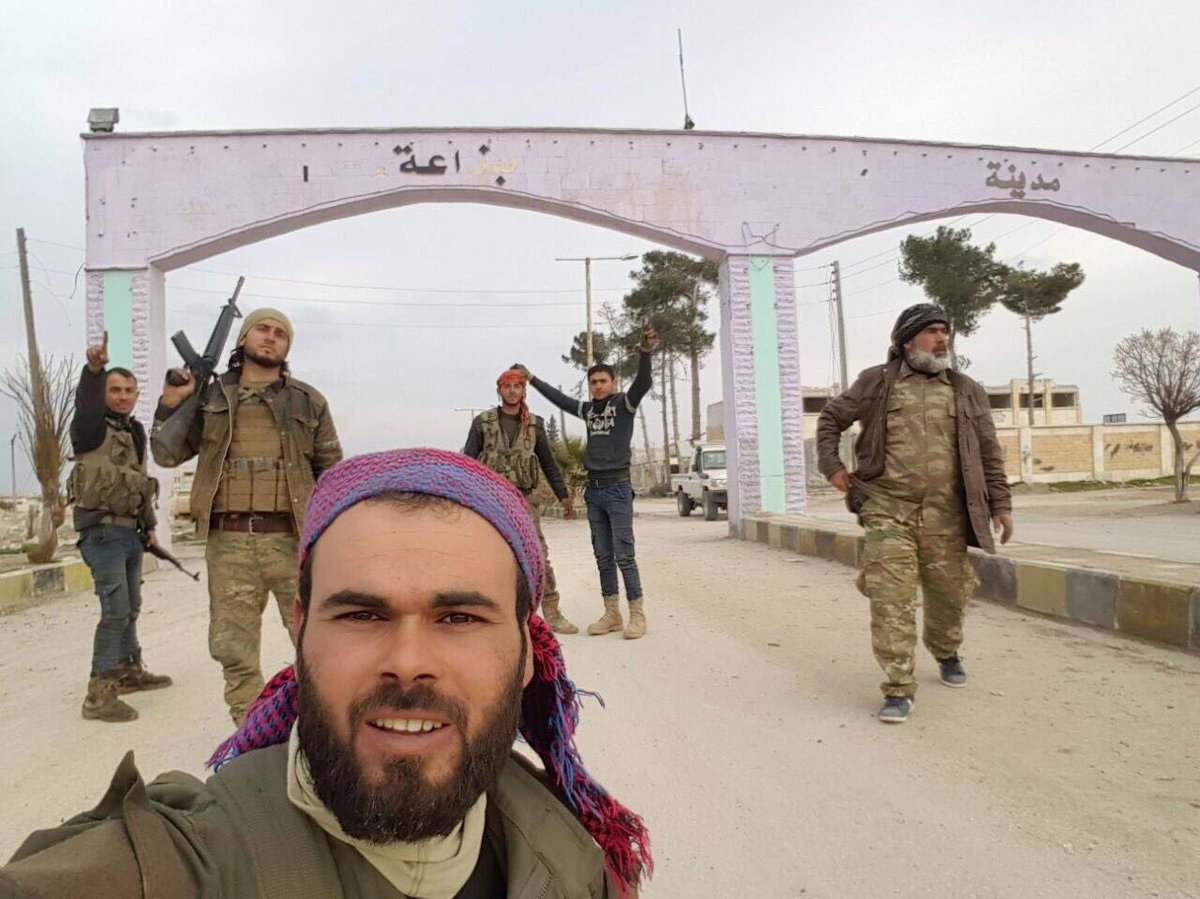 The FSA militants in BSAA.