https://z5h64q92x9.net/proxy_u/ru-en.en/colonelcassad.livejournal.com/3223069.html
3 Feb, 19:49
In the district of al-Bab of the Turks, and their FSA militants launched an offensive to the East of the city, bypassing the main positions of militants in the area Qabasin and Bza'a.
During fierce fighting, where both sides suffered losses in men and equipment (the "black" minus 1 BMP and 2 carts, the Turks and AA – minus 3 BMP, 1 cart and 1 damaged tank), the Turks managed to break through the defense fighters and advanced SAS troops were able to move to the suburbs, BSAA and start moving to the South, shortening the distance to the advanced position of the SAA coming to the North-East of Aleppo..The offensive of the Turkish army and the SAA actively supports the Turkish artillery and aircraft, which strikes as advanced positions of militants and the area between al-Bab and Tagitm, in order to impede the militants to regroup. Air strikes at al-Bab is applied in addition to the Turks videoconferencing and the U.S. air force.
The Caliphate is trying to counterattack and actively use suicide bombers, but to stop the advance of their opponents yet. His situation continues to deteriorate.



http://edmaps.com/Syria_Battle_for_AlBab_February_3_2017.png – to zoom the map
In the light of events, the grouping of the Caliphate in the al-a Woman is under threat of encirclement and soon the command of "black" have to make a difficult decision – to donate troops in the al-Baba to delay this resistance or to carry out a strategic retreat to the South-East in the direction of Deir-Hafer. The strategy focuses on the environment al-Baba originally looked more robust than a frontal assault from one direction.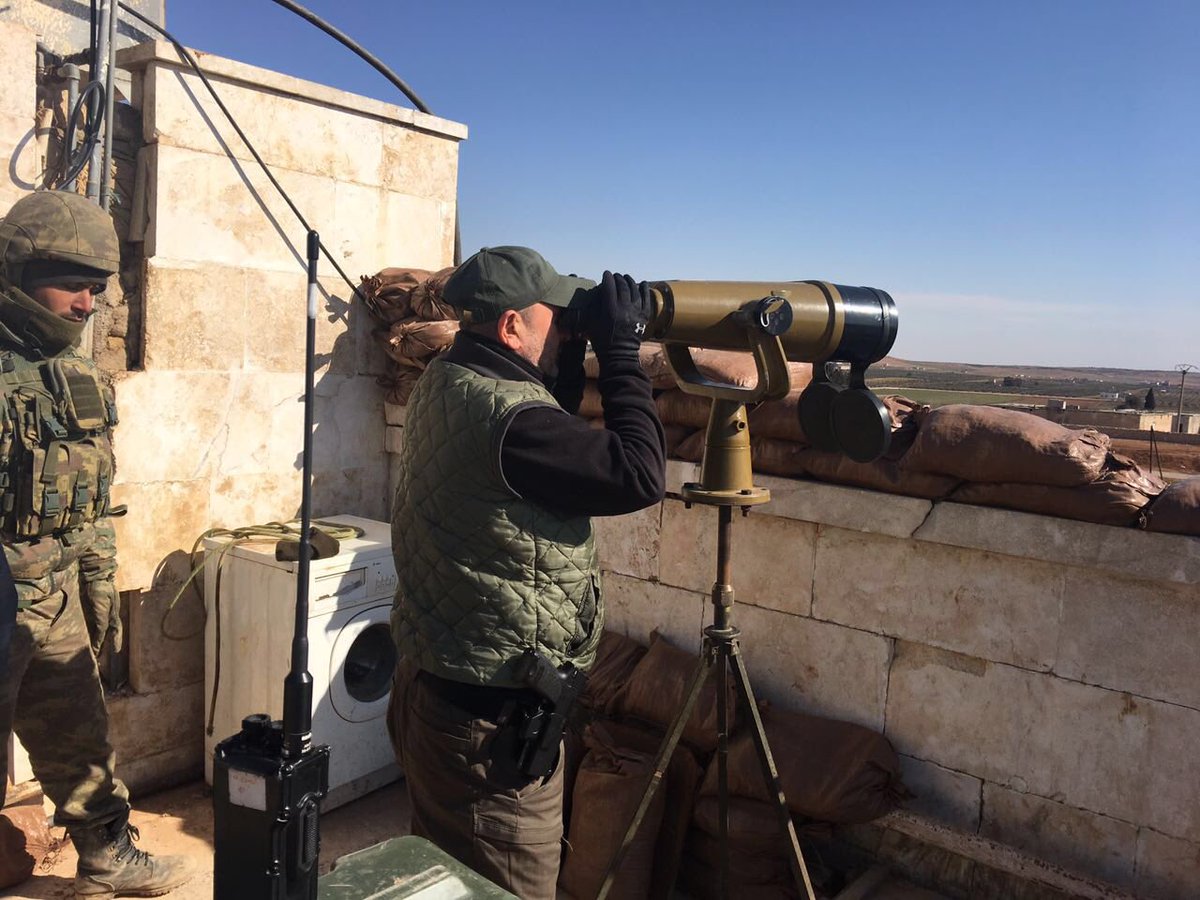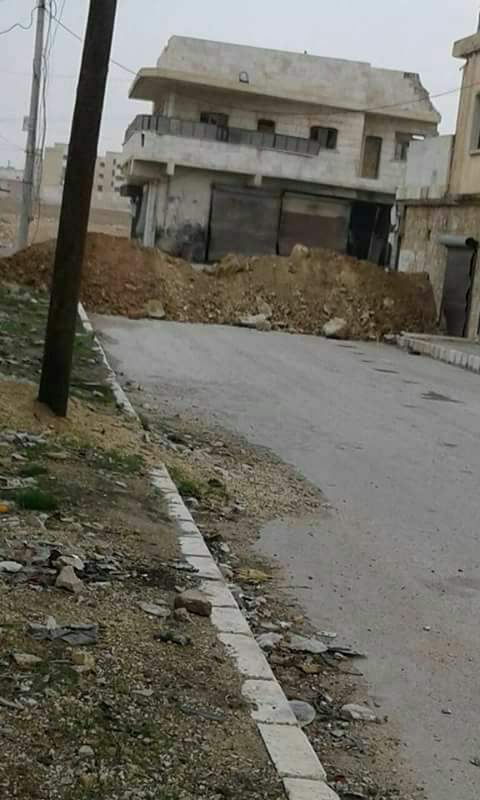 Earth mounds in the streets, BSAA, which should prevent the actions of the Turkish armored vehicles on the streets.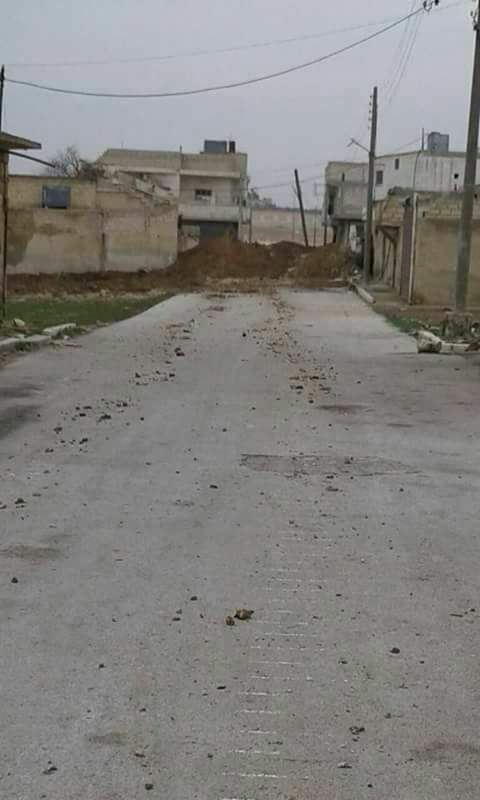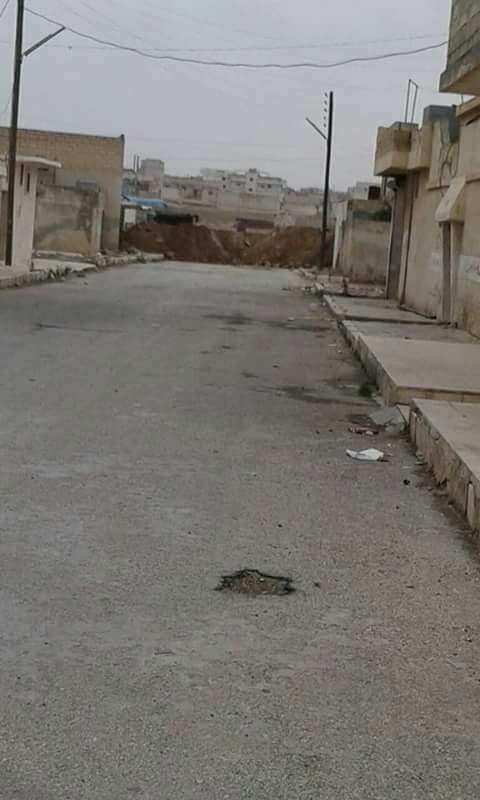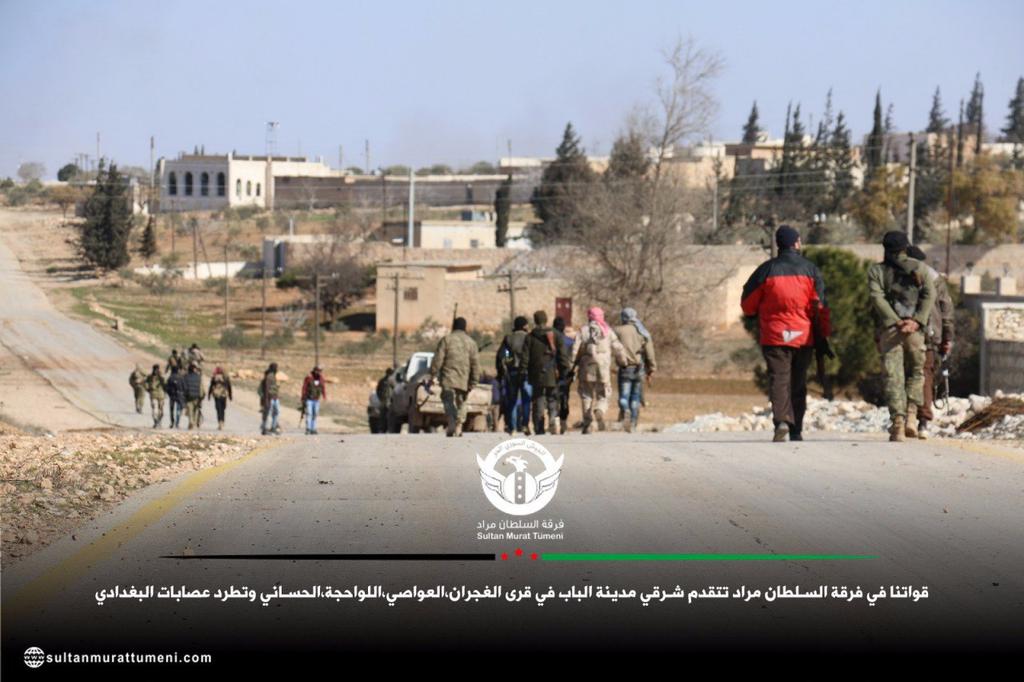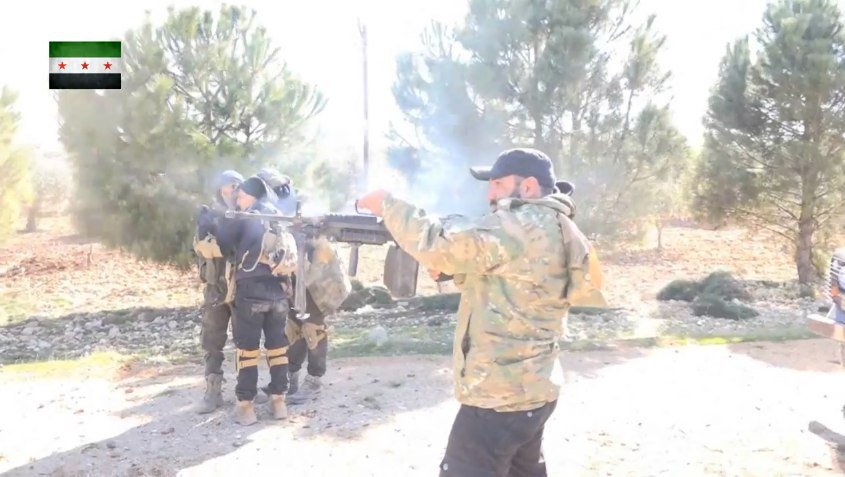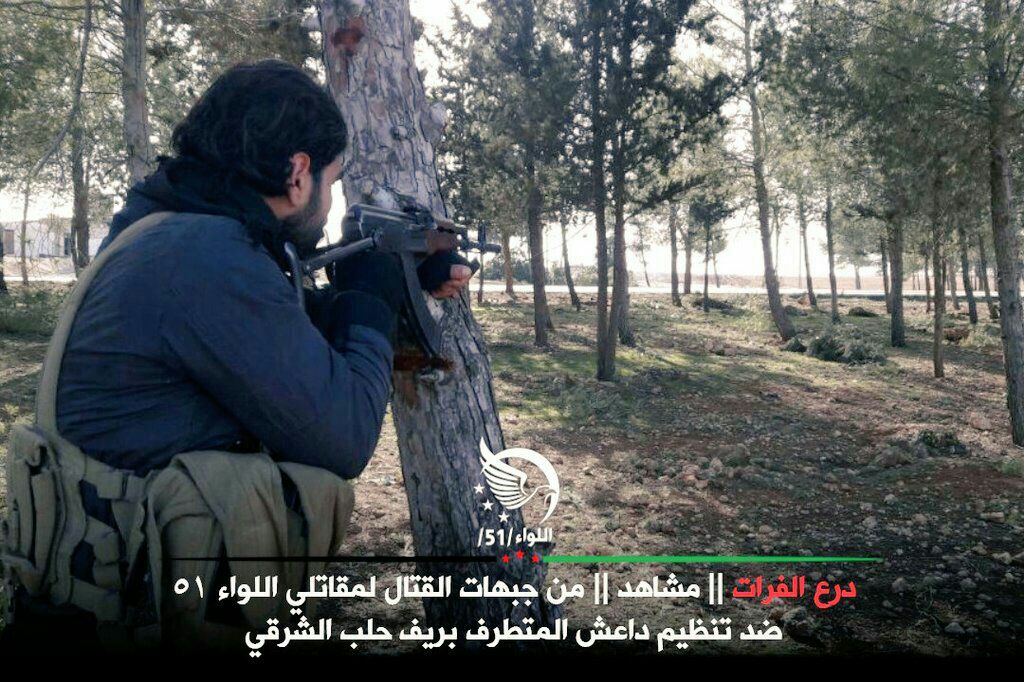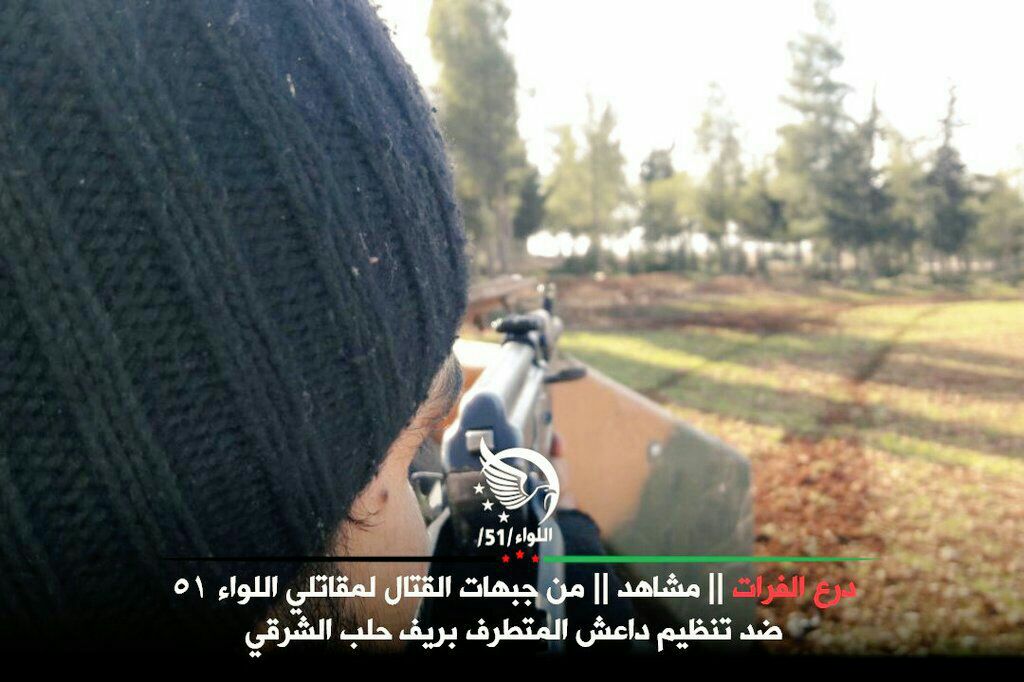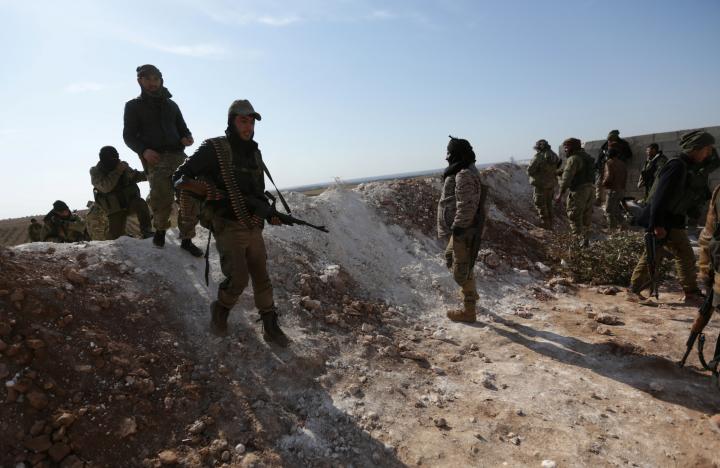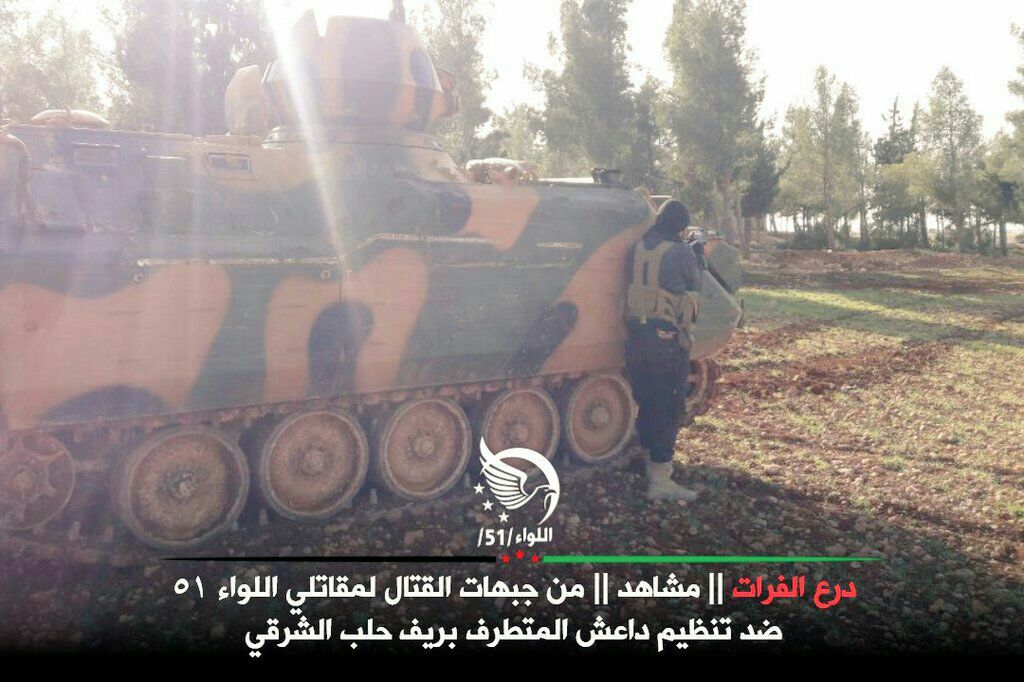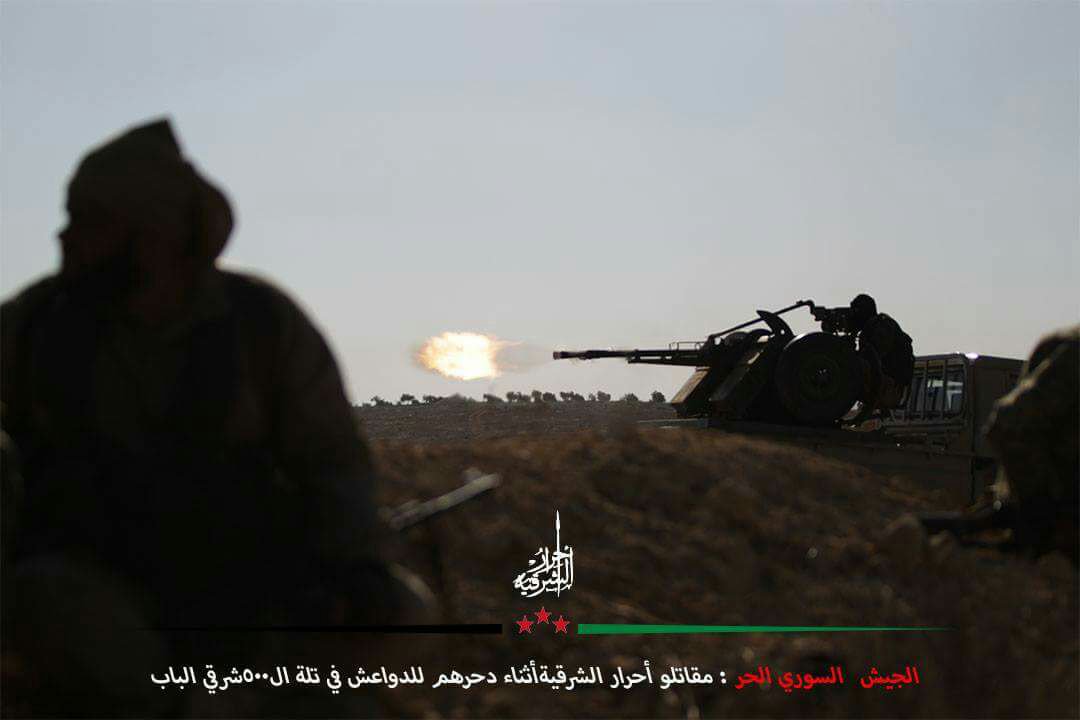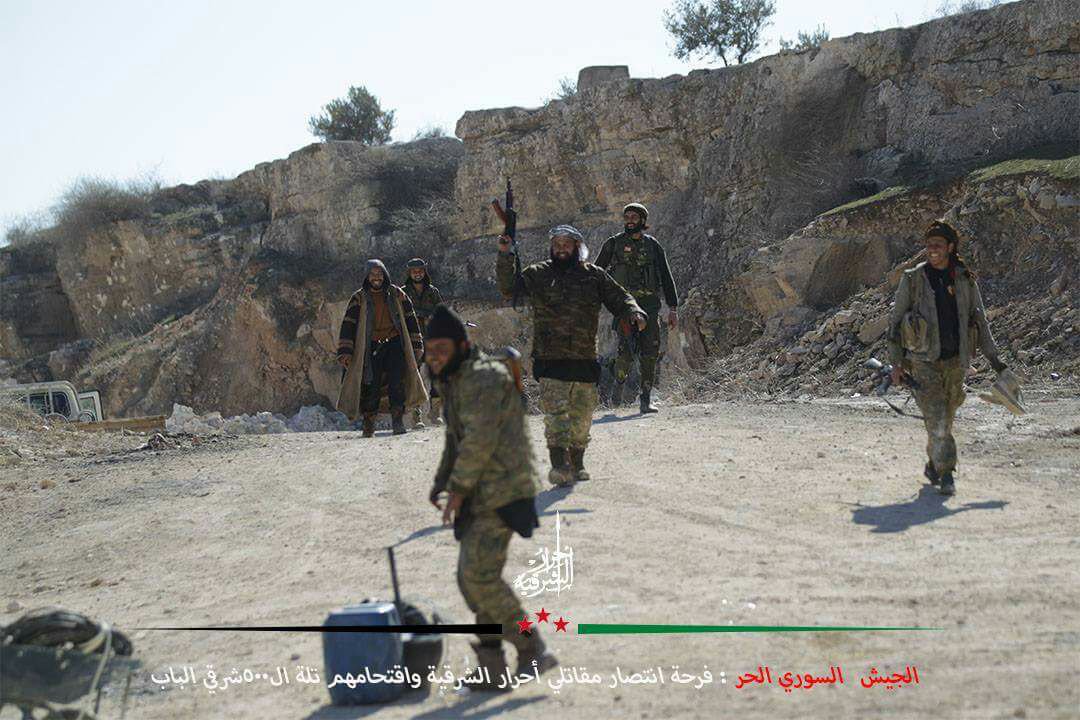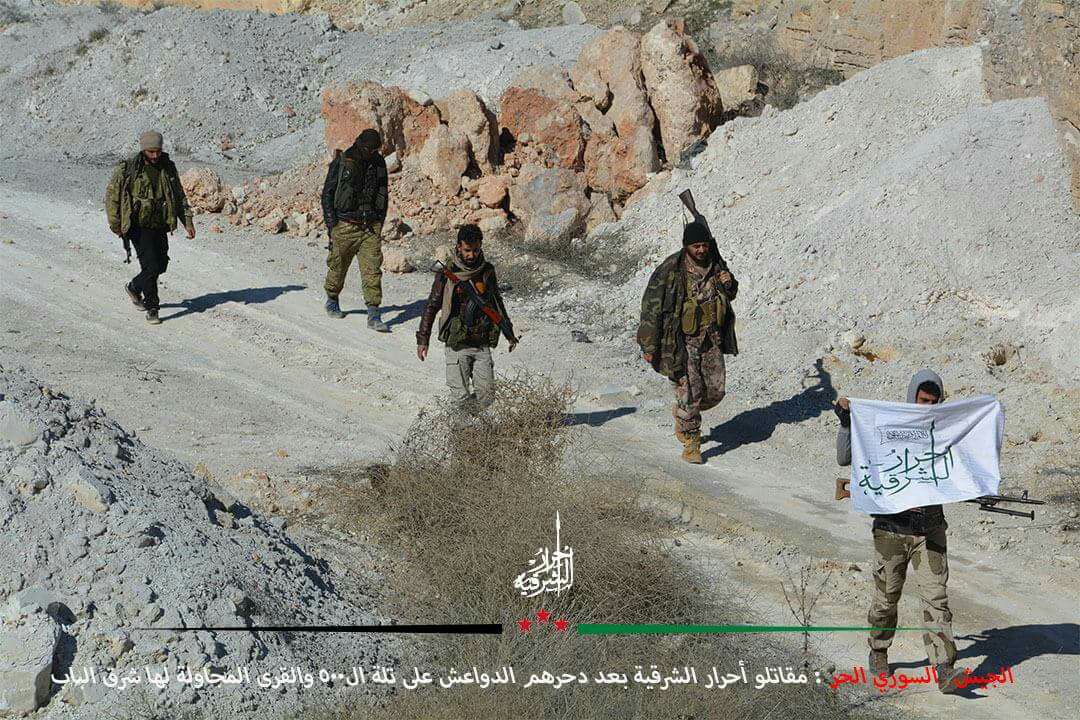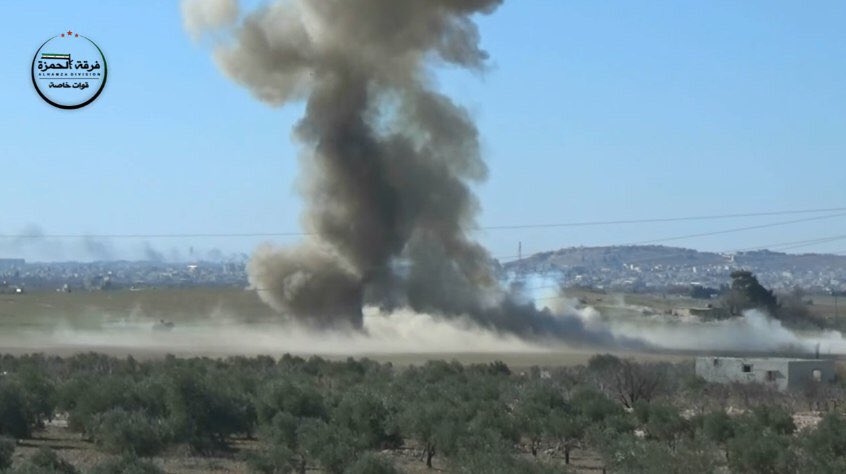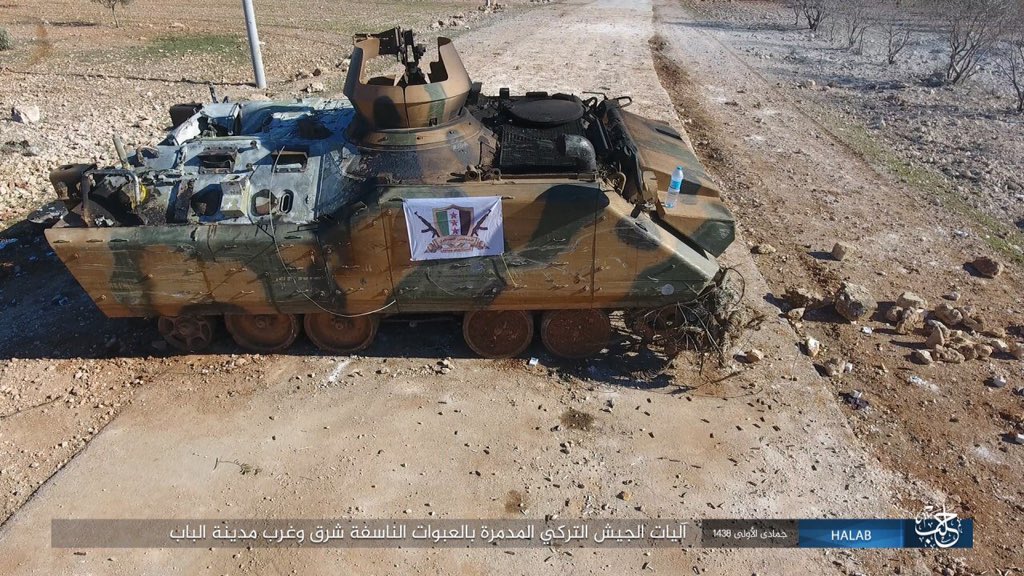 Broken armor Pro-Turkish militants.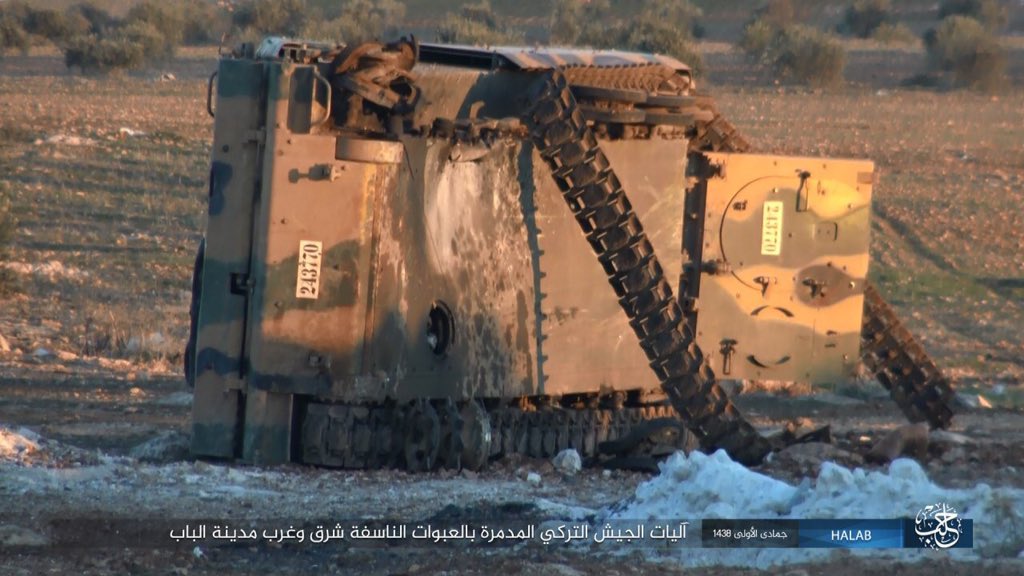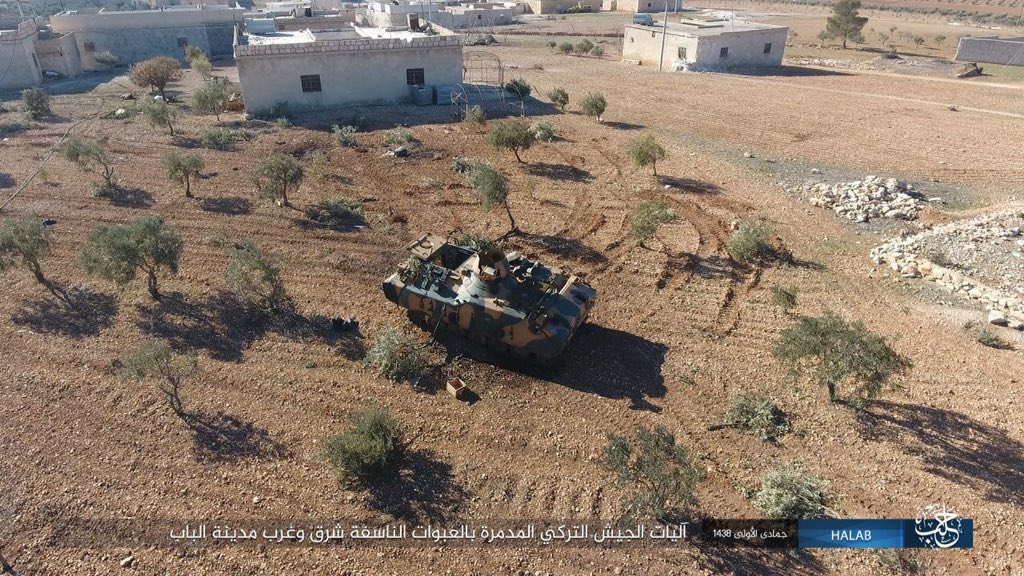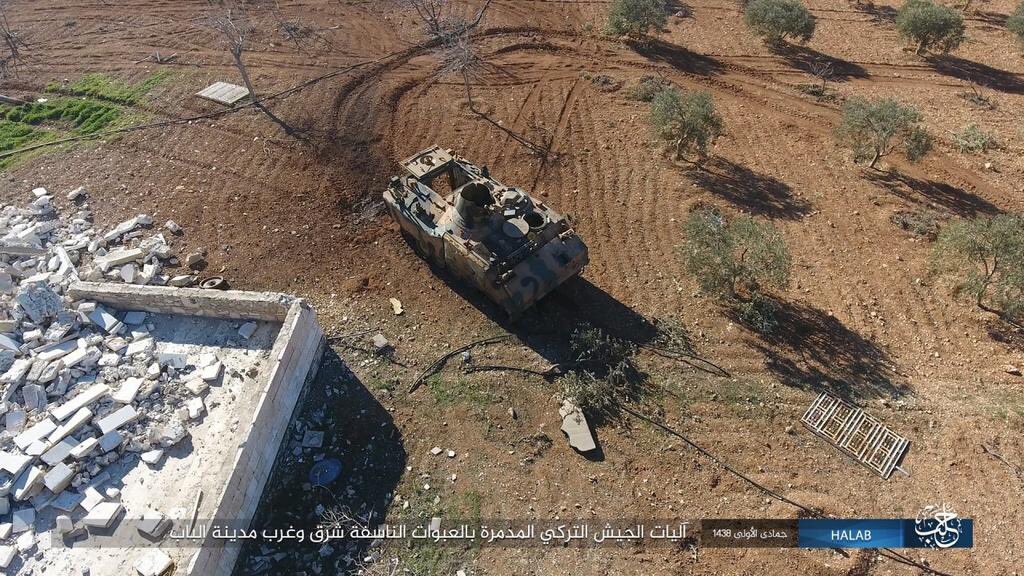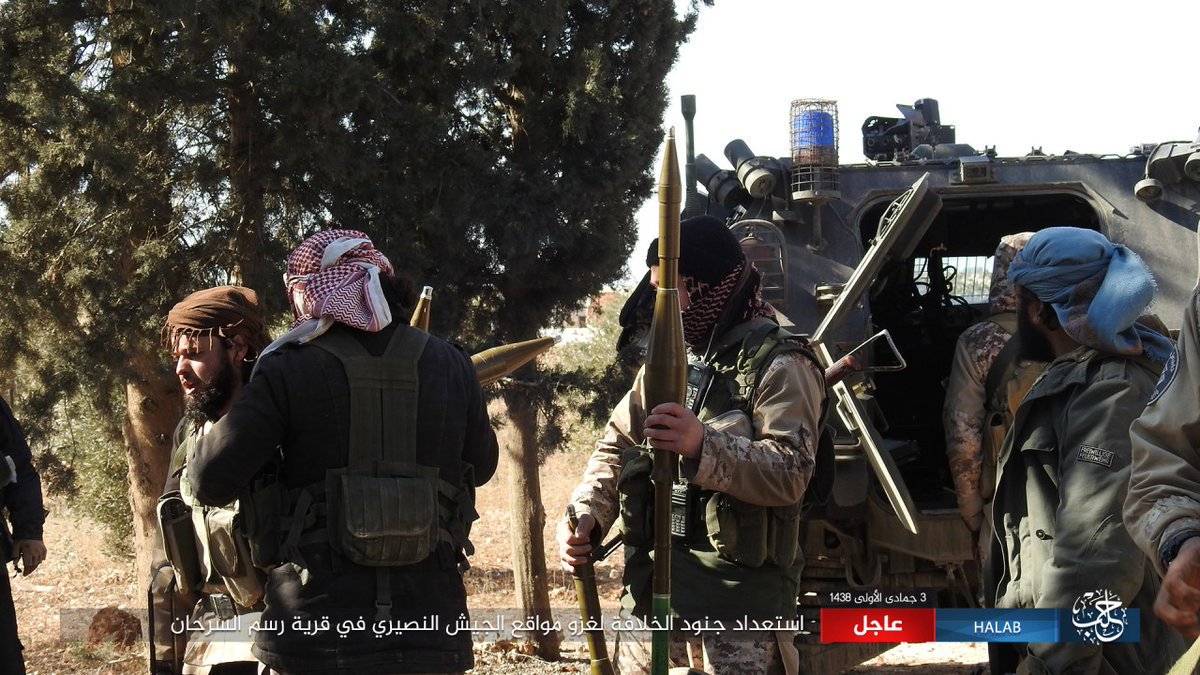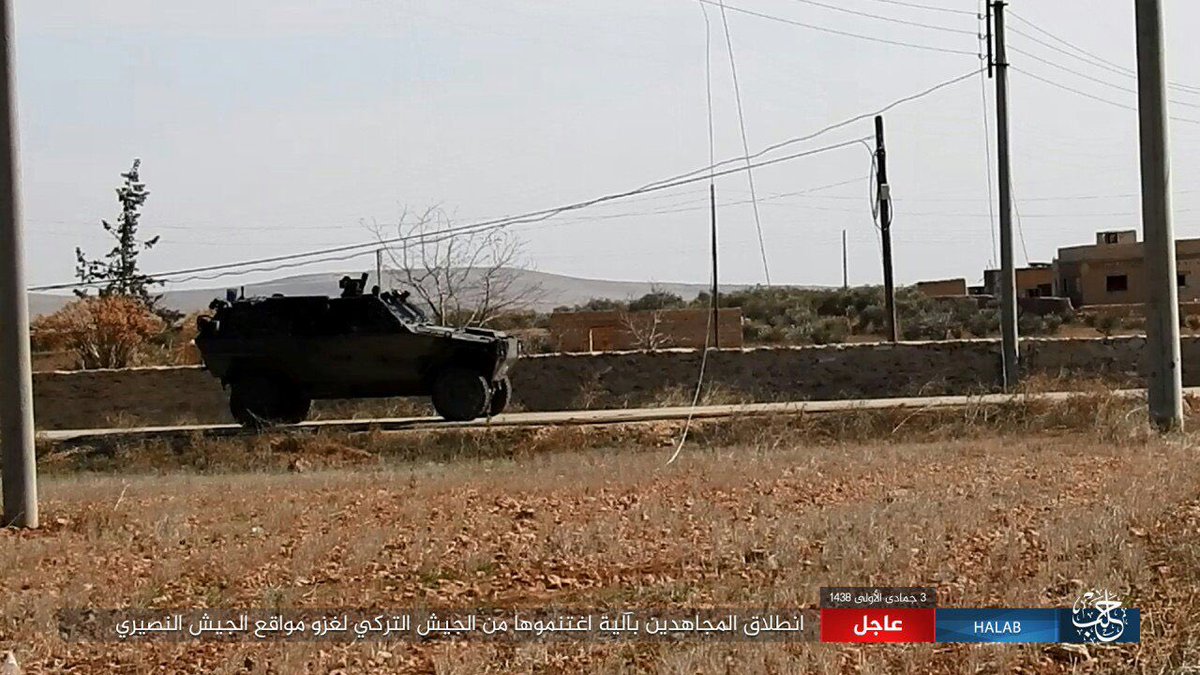 Restored fighters, the Turkish armoured vehicle "Cobra", which was captured in the December fighting at al-Bab.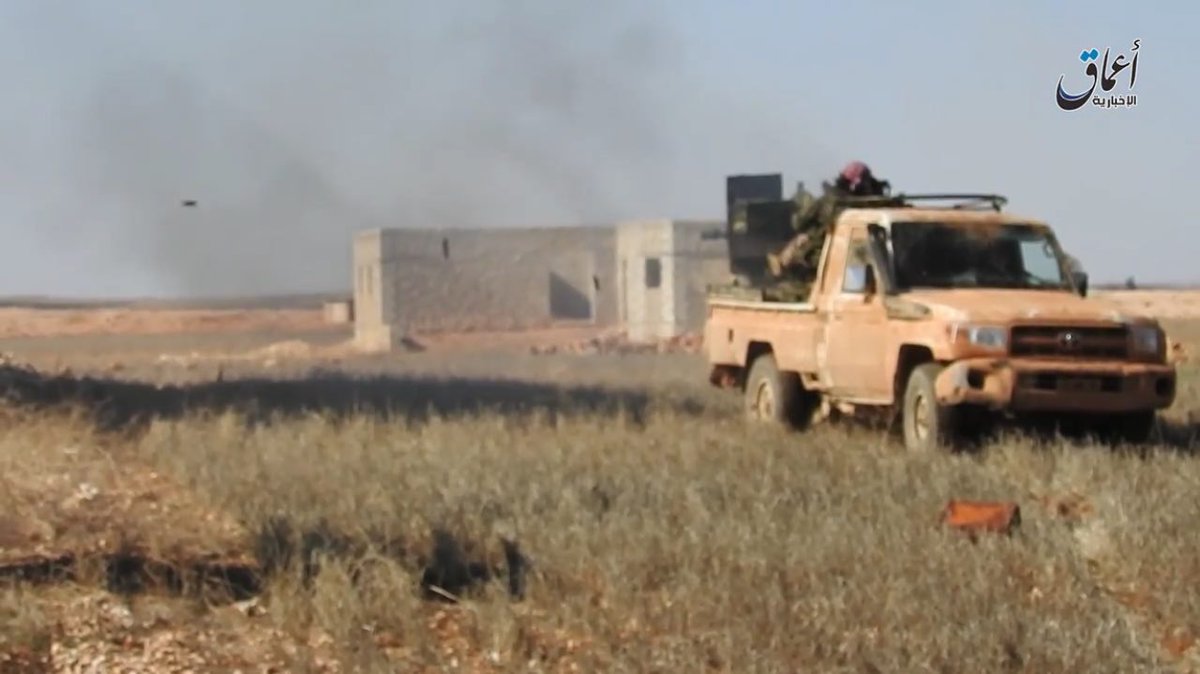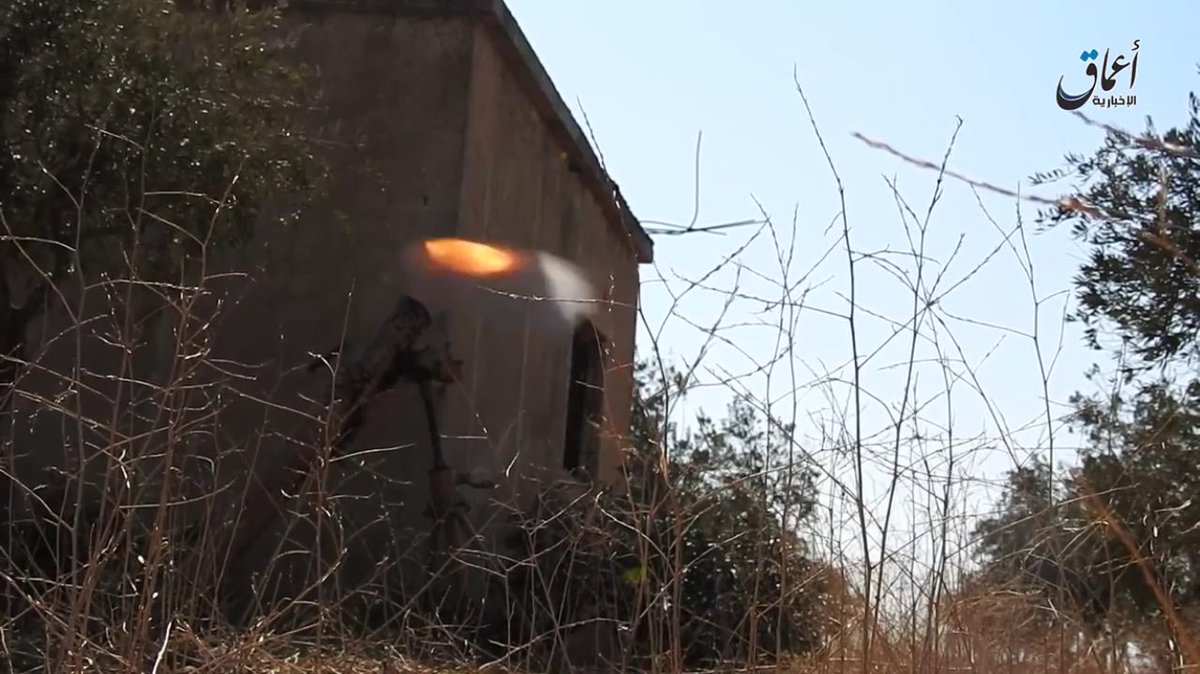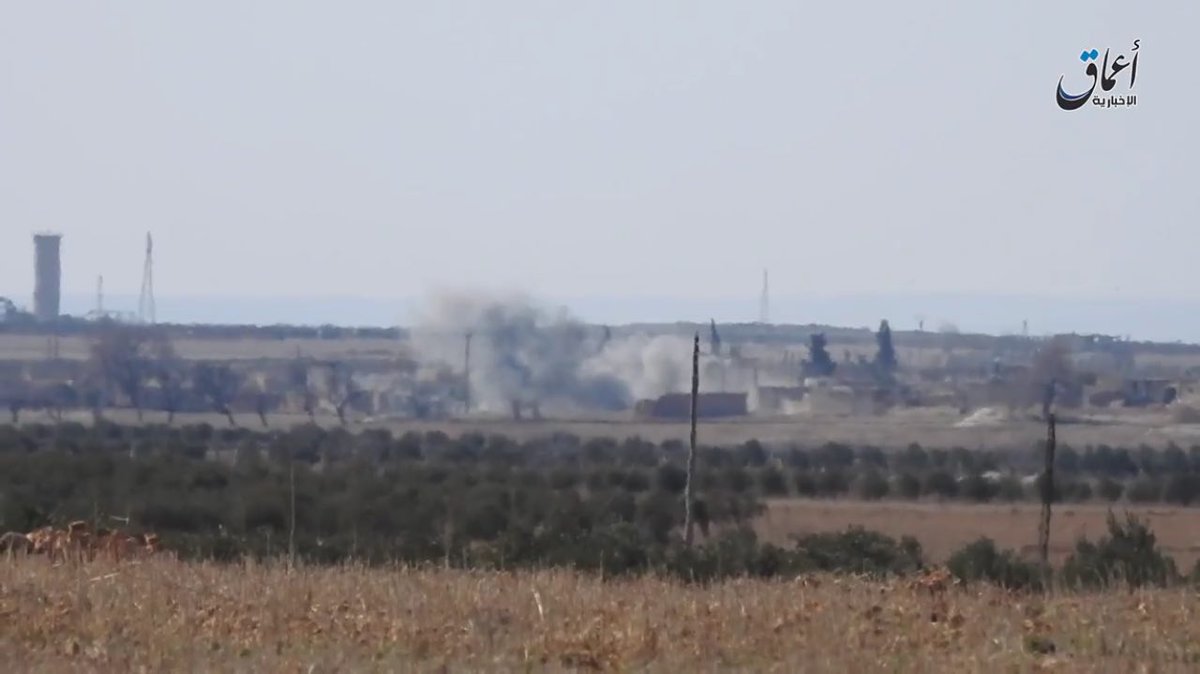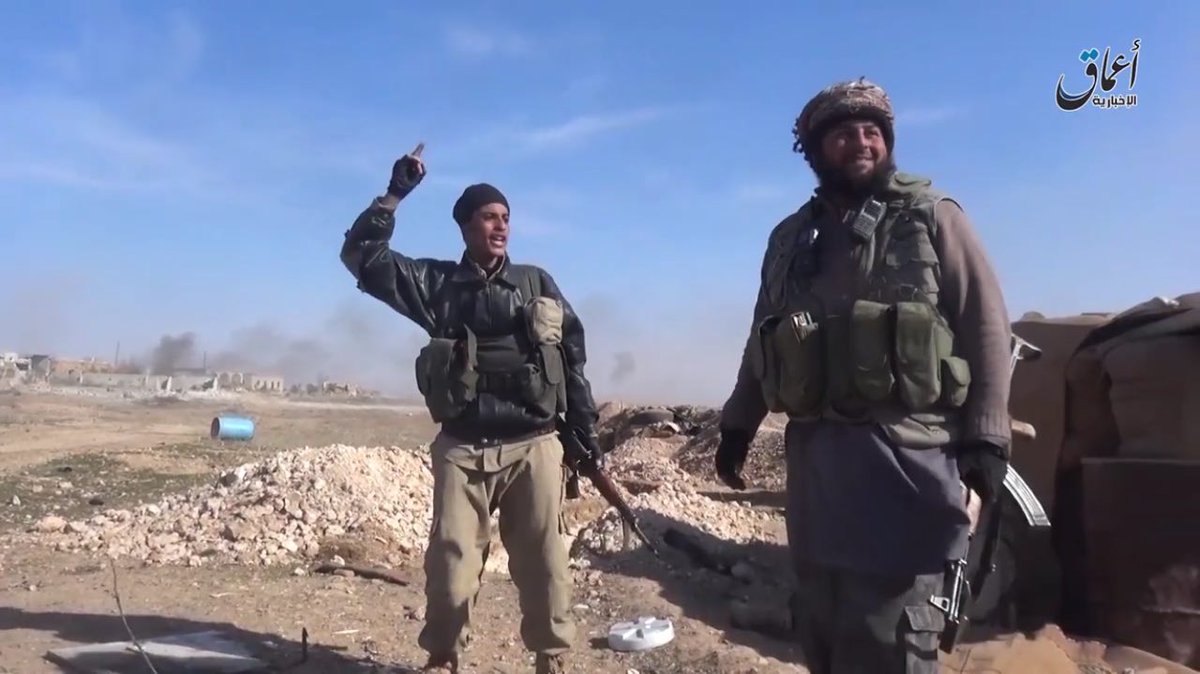 Beware, below is a photo of the killed militants of the Caliphate.
[Click to read]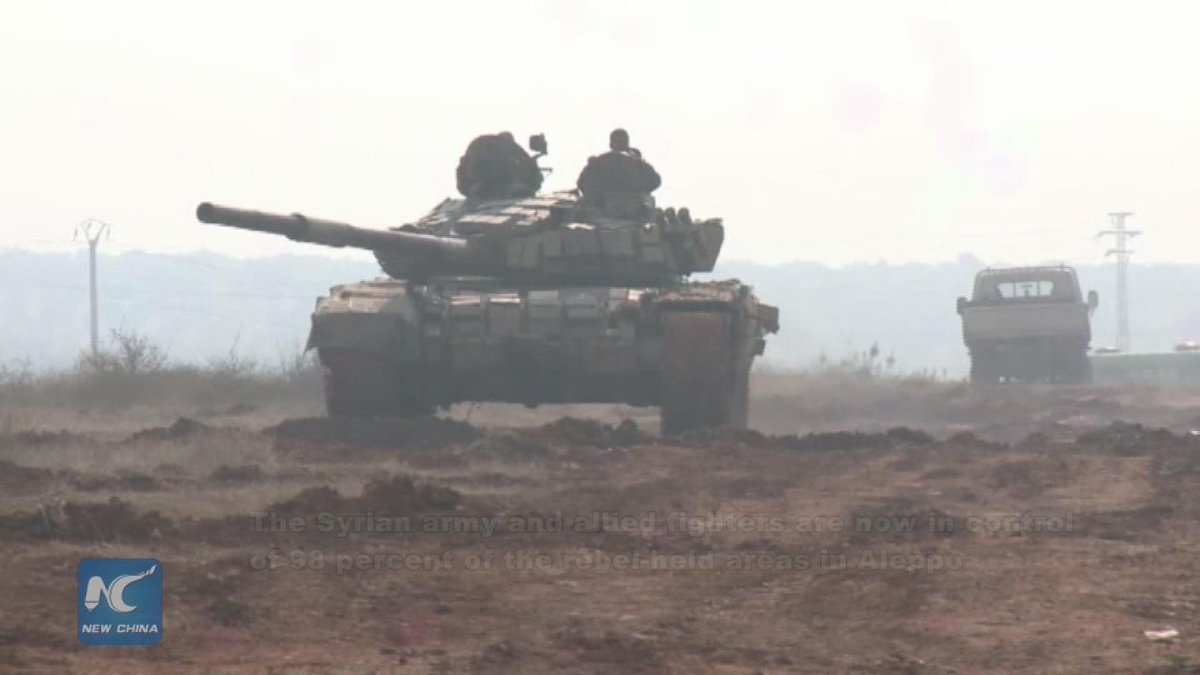 Syrian tank South of al-Baba.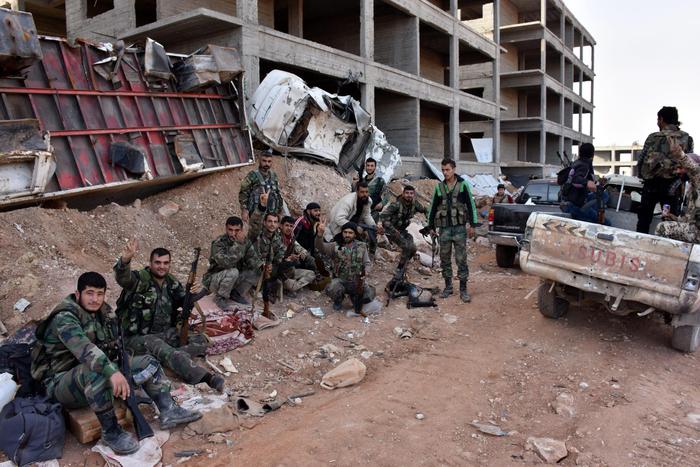 The Syrian infantry.