https://z5h64q92x9.net/proxy_u/ru-en.en/colonelcassad.livejournal.com/3211381.html
January 28, 22:52
In the port of Tartus was marked by a batch of Russian armored Vodnik. In Syria, in my memory, such machines were noted. The Russian military used a more modern "Tigers".

In Russia large-scale production of "Watermen" was discontinued in 2013, when it replaced the "Vodnik" came the Tigers and now the Russian military use only what has been produced and accepted into service.

And now something apparently tossed into the Syrian theater.
High-mobility multi-purpose vehicle GAZ-39371 "Vodnik" is designed for installation of the functional modules required for the transportation of people and goods in impassable areas, if necessary – protection of the crew from firearms.The basic design of the GAZ-39371 "Vodnik" is based on a modular construction scheme, which allows to produce in the field a shift of military and economic modules, as well as to ensure the implementation of one chassis the functions of several vehicles – special army vehicles, machinery, maintenance, and combat vehicles with various weapons, from light infantry to a 120-mm mortar.
Currently there are two machines of this family of GAZ-3937 and GAZ-39371 with the same layout: the driving compartment (with two seats on the GAZ-3937 and three GAZ-39371), the combat and the engine compartment. The design of the GAZ-3937 "Vodnik" is made in a modular scheme. Welded body has two removable modules – the front and rear. In front placed engine-transmission compartment and the driving compartment, separated by an airtight bulkhead.Rear GAZ-39371 can be used to transport personnel (armored or unarmored versions), installation of a variety of weapons or special equipment. According to representatives of "Gas", provides for the establishment of 26 plug-in modules that are installed depending on the nature of tasks. The main advantage of this scheme is that due to the quick release connector of the rear module and the supporting flange of the housing is possible quick change of the various modules, even in the field.
All the GAZ-3937 "Vodnik" there are 26 plug-in modules with which you can in the shortest time and using simple devices to convert the machine from one option to another. For combat purposes, there are modules with a 14.5 mm machine gun KPVT, with a 30-mm automatic cannon, as well as various missile and anti-aircraft and anti-tank complexes. Modular design also allows to unify chassis for vehicles for different purposes, and even has a positive effect on the survival rate of combat units.In the case of destruction of the machine with the combat module to install the weapons can be quickly rotated to one of the security vehicles, built on the chassis of the "Vodnik".
To protect the crew worked out several booking options. Body of GAZ-3937 "Vodnik", depending on the purpose of the machine is made of armor steel, which protect the crew from bullets of 7.62 mm caliber and shell splinters. Front and rear modules can be done as armored and unarmored, depending on the tasks performed by a particular machine. In addition, to increase the level of protection can be installed on the machine additional armor. The armament of the combat module depends on the destination machine.Currently tested machines with combat units, armed with two 7.62 mm PKMS machine guns and turret from the BTR-80 with 14.5 mm machine gun KPVT and 7.62 mm PKT machine gun. Part installed in the machinery equipment includes tank intercom R-174, heater, air conditioner, fire extinguishing means. Also provides for installation of radio station R-163–50, navigation equipment and special equipment such as centralized fire extinguishing system, radio, navigation equipment and other equipment.
In accordance with the decree of the General staff of the armed forces, in the period from 10 April 2001 to June 2001 based on the 42 GW. med has carried out military tests 12 GAZ-39371-221 Vodnik (pilot batch). Tested in combat unit on machines with combat units with mounted tower rigs from BTR-80. These cars were transferred to 4 measures 72 SMEs, enrolled in a battle group operation and a separate maintenance company transport centropodia. Really the first machines appeared in 42 med in the summer of 2000 and was used in VAI.
The body of the armored vehicle GAZ-3937 "Vodnik", made of steel armor protects the crew from bullets of 7.62 mm when shooting from close range. For the first time in the armored vehicle applied naked multilayer armored glass without any additional breeditraw or broneerimine. Crew of the machine consists of 10-11 people: squad (cars), the driver and landing in the amount of eight (GAZ-3937) or nine (GAZ-39371). Trailer weight up to 2.5 tonsThe machine can be equipped with the following diesel engines: GAS-562 (175 HP) YAMZ-460 (160 HP) HINO J07C (165 HP). A five-speed gearbox with five forward gears and one back. GAZ-3937 "Vodnik" has two leading axle (4×4) driven wheels – front. Suspension – independent torsion bar to the wishbone with hydraulic telescopic shock absorbers. To improve the survivability of the suspension and improve the patency of a centralized system of regulating the air pressure in the tires.With the full weight of 6.6-7.5 t machine is capable of speeds up to 112 km/h on the highway, to climb a slope of 30° and a vertical wall height of up to 0.4 m Without preparation it can overcome a Ford deep up to 1.2 m. the power Reserve of fuel at a speed of 60 km/h can be up to 1000 km.
Tactical and technical characteristics GAZ-3937 Vodnik
Crew (calculation): 2 (+9 passengers)
Weight, kg: 7500
Length, mm: 5750
Width, mm: 2600
Height, mm: 2630
Type and model of engine: GAZ-5621
Speed km/h: 110
engine Power, HP: 175 HP (130 KW)
cruising range, km: 1000
Suspension: torsion bar
Main armament: 14.5 mm KPVT
Additional weapons: 1х7,62 PKT
http://www.dogswar.ru/bronetehnika/bmp-btr/6331-broneavtomobil-gaz-3.html zinc
PS. It is also worth noting that Syria recently drove a solid batch of T-62 + recently re-flooded photos with modernized versions of T-72 with the modules RS (so probably with them was delivery).

In General, similar stuff from Russia is very rich, so in terms of replenishment of Syrian mechanized soedinenii, opportunities in the Russian Federation is rather wide. Well, something different Shiite groups to lift poverty.

Syrian Express continues its non-stop work.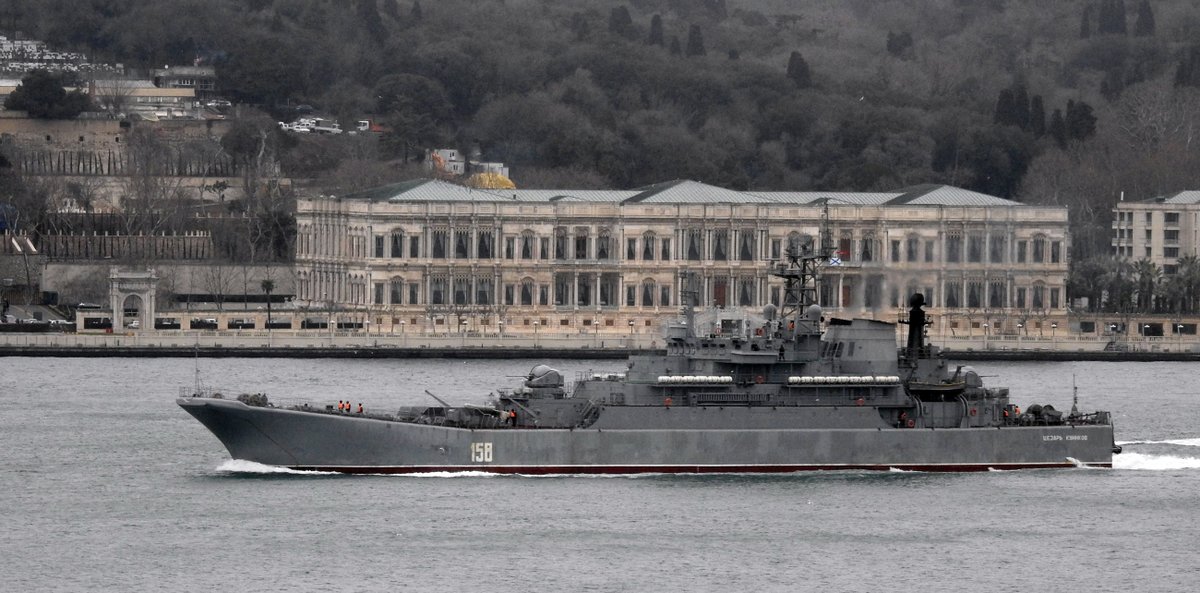 BDK "Caesar Kunikov" comes through the Bosphorus in Tartus.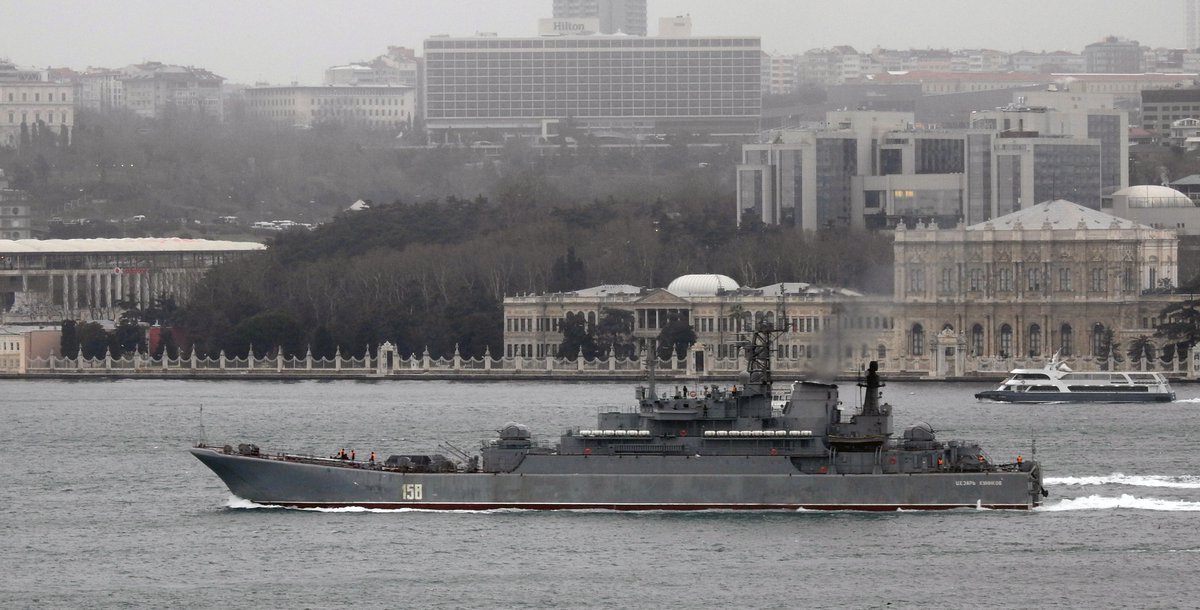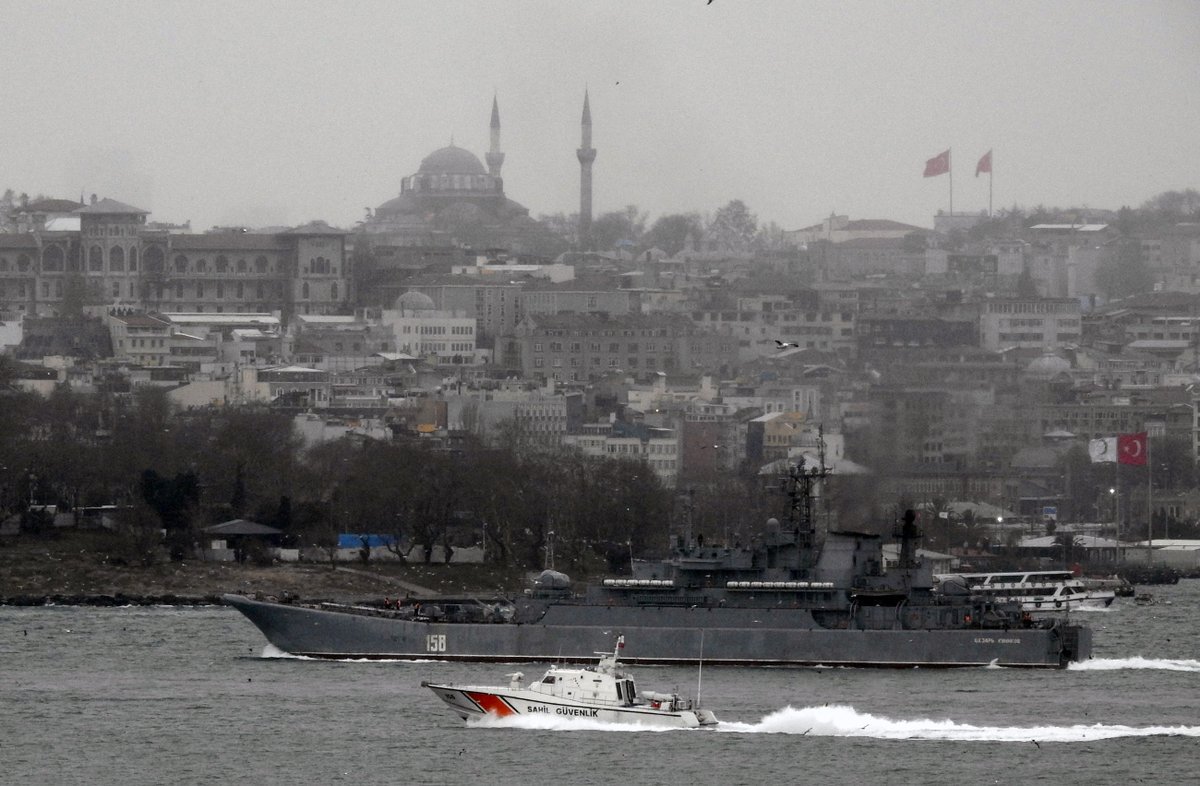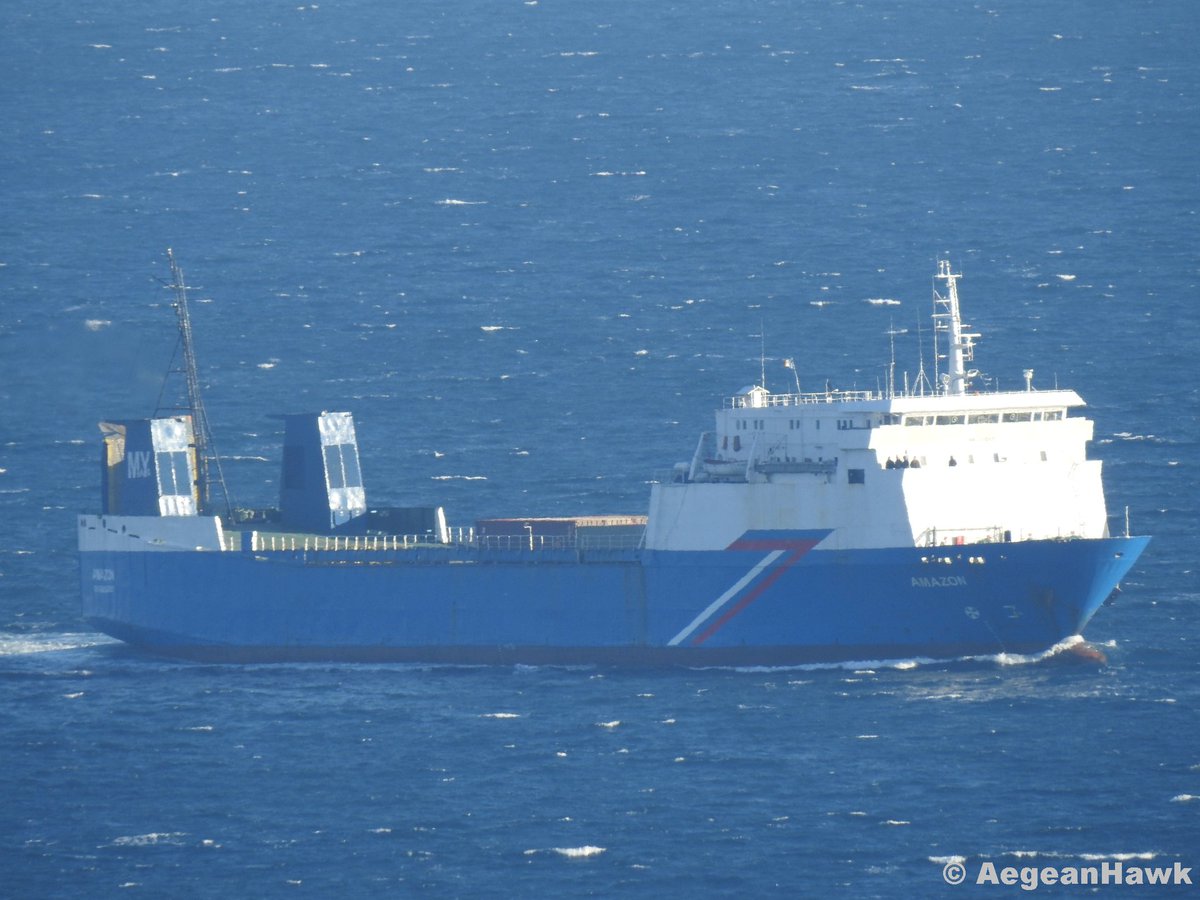 Flight Amazon Novorossiysk-Tartus. 8 big containers.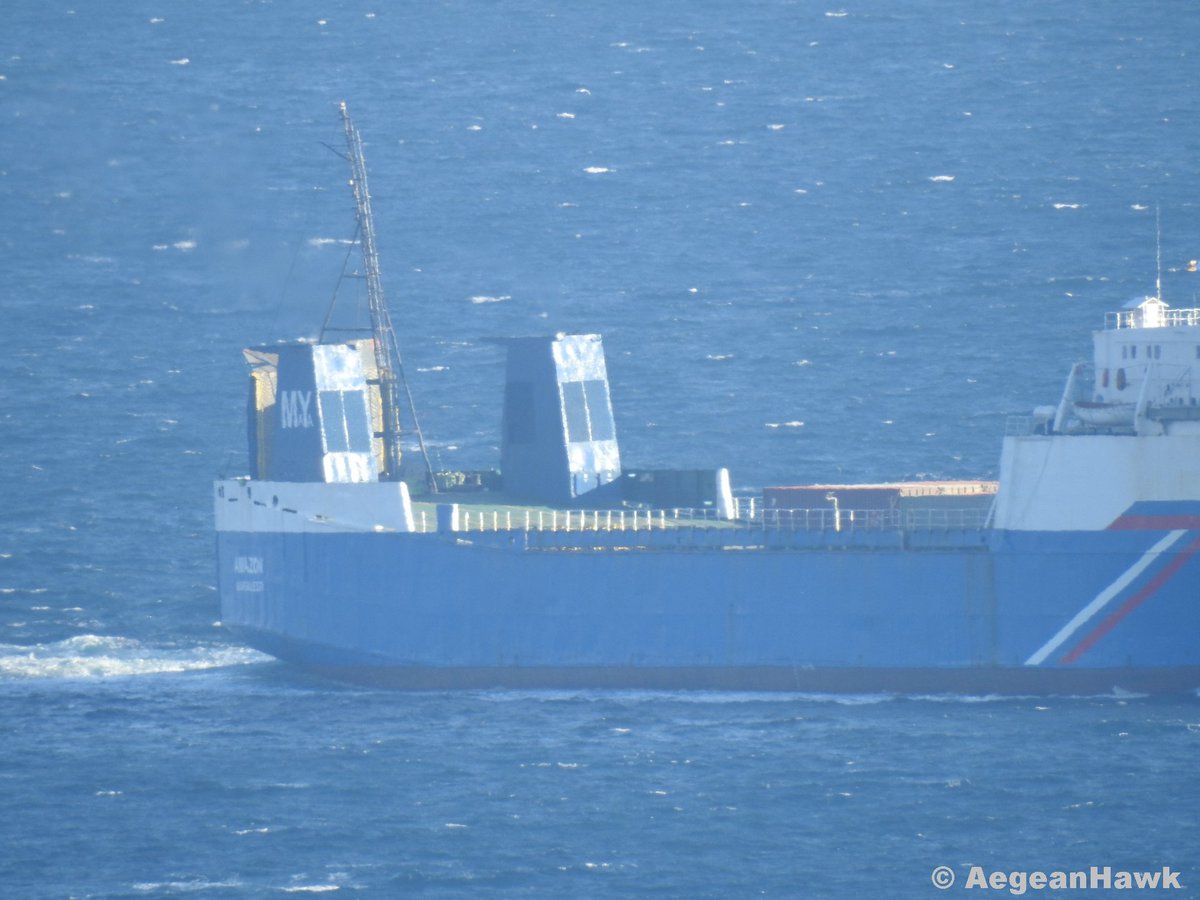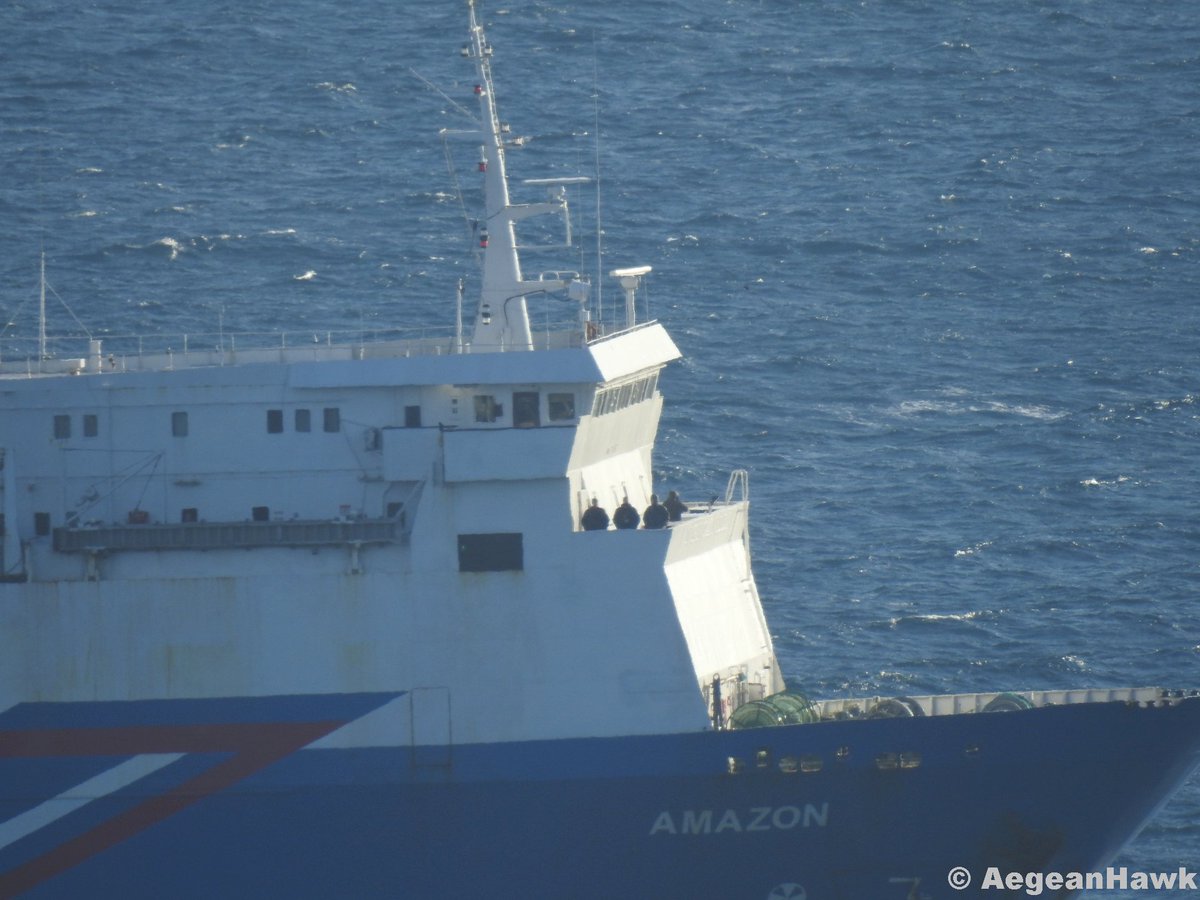 In General, as previously neodnakratno on this account it was said – no one in Syria will not give up, and leave it at costs which existed, as no one will.