https://z5h64q92x9.net/proxy_u/ru-en.en/colonelcassad.livejournal.com/3199545.html
In Astana has begun the inter-Syrian negotiations.

Representatives of Syria, Iran, Turkey, Russia, USA (Ambassador to Kazakhstan), the United Nations, and representatives of the militants, including the leader "Jah al-Islam" (a group active in Eastern ghouta).

In fact, this is the first since the war began meeting in this format, although it certainly does not cover all the militant groups in Syria, here we rather see those to whom Turkey has the greatest influence and can provide some negotiability in the framework of the agreements with Russia and Iran. An important difference from past meetings – the militants are not demanding the unconditional departure of Assad as a prerequisite for starting negotiations. Last year pretty clearly showed that this requirement is unrealistic. The defeat of the "green" in the battle for Aleppo has changed a lot in Syrian hands.
This conference of course will not stop the war, soon it will be able to fix the consequences of a reversal of Turkish policy and the individual elements of a partial truce on a number of fronts with the intensification of operations against the Caliphate, al-Nusra and factions ignore truce. For external guarantors it is very important to achieve at least small progress in the diplomatic settlement, to one side to show that the issues of the Syrian settlement can be positively resolved without the direct involvement of the United States, and on the other hand, to create preconditions for a real cessation of hostilities in most parts of the country.
Priority issues will be Wadi Barada and Eastern ghouta, as well as the observance of the cease-fire. The Syrians will probably require the delivery of heavy weapons and demarcation from "Al-Nusra". The militants are likely to insist on a cessation of hostilities until the conclusion of specific agreements. As will be discussed questions of exchange of prisoners, release of prisoners in Syrian prisons, the total disengagement "moderate" and "immoderate", ensuring that the humanitarian needs of civilians in zones of active combat.Global agreement on the post-war settlement is not expected.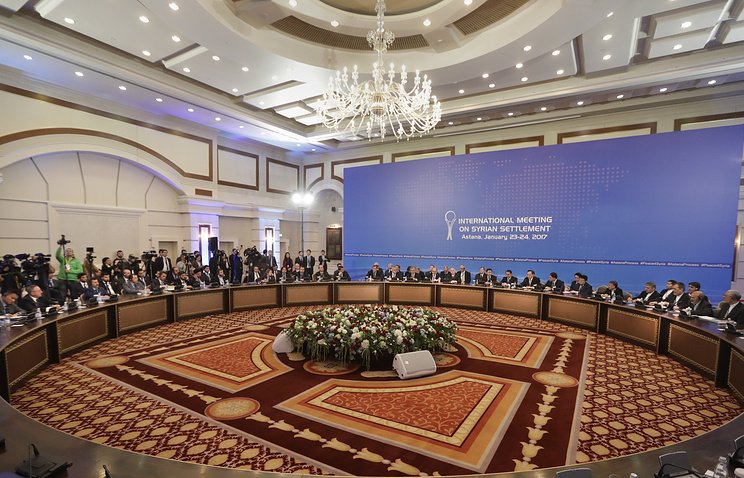 The delegations of Syria and Iran.

The representative of the United Nations.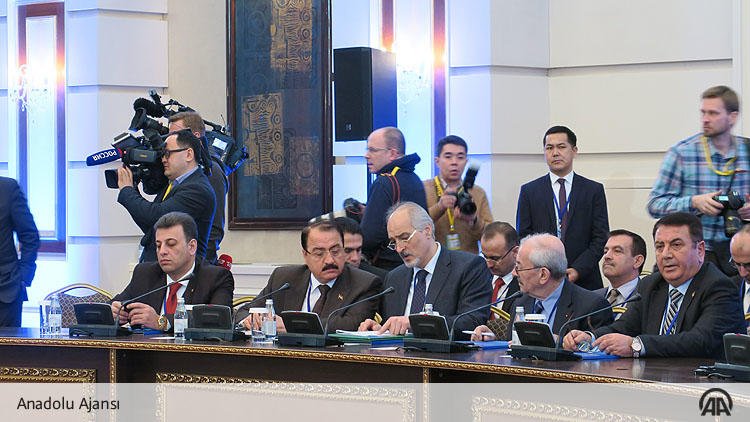 Representatives of the militants.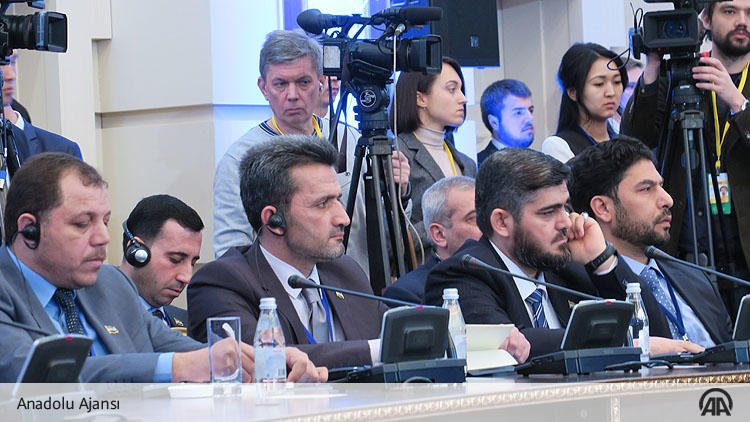 What happens, we will see in the coming days.