https://z5h64q92x9.net/proxy_u/ru-en.en/colonelcassad.livejournal.com/3196720.html
21 Jan, 20:53
Briefly about the situation in Deir-ez-Zor to the outcome of the January 21, 2017.

The situation in the enclave we can say stabilized, SAA was able to stop the advance of "black", but on the other hand attempts to connect the city with the air base ended in failure and they remain cut off from each other.
Air strikes of the Syrian and Russian air forces (which was complemented with long-range bombers – 6 Tu-22M3 bombers once again bombed in the area of the enclave) inhibited the development of the initiative of the enemy and inflicted significant damage that affected the implementation of more ambitious plans of the Caliphate associated with immediate defeat of the troops of the SAA in the enclave. Early in the morning in the ruins of city blocks North of the airbase were street battles in which the Caliphate could not achieve any tangible progress.
At the moment, the Caliphate cemented the achievements of 15-17 January and is preparing a more thorough attack on the garrison airbase, which is a priority. At the moment, the systematic supply of the enclave can be solved only partially due to the discharged air of the containers with ammunition and medical supplies.The road from town to the air base cannot be used while in the hands of the Caliphate remain in ruins adjacent neighborhoods of Deir ez-Zor, and forces on the full sweep of urban neighborhoods, the Syrians, there is not enough, and to shoot to attack troops from the desert, where they guarded the approaches to the 137th base is too risky, because the enemy has already shown intentions to break through to the base from the North and South. The loss of the 137th base for SAA unacceptable, as it will lead to the collapse of the entire defense to the West of the city.Therefore, the attack in the district of al-Furat hospital "Assad" taking a fairly limited forces.
Overall, the defense of the Syrians has been kept up, but the overall situation remains difficult. The enemy has considerable superiority in forces, and will try to soon to take advantage of that, even despite those obstacles created by systematic bombing from the air. The Syrians demonstrated courage and fortitude in the battles of the last days and they have once again proved that they will fight to the end and hope that successful offensive operations East of Aleppo and near Palmyra will force DAESH to withdraw some troops from under the Deir ez-Zor.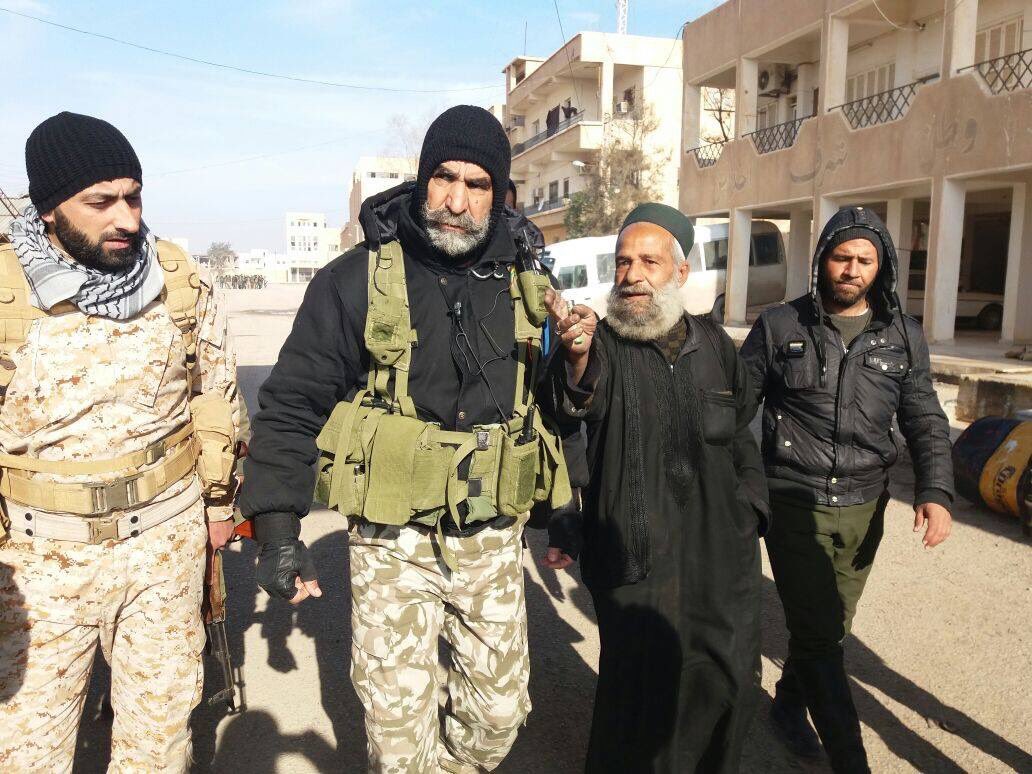 Issam Zahreddin.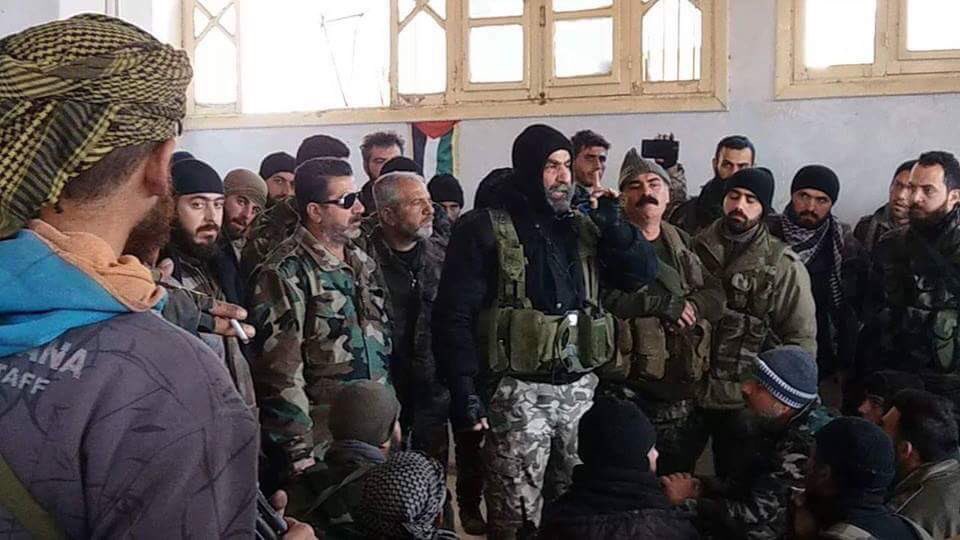 The militants of the Caliphate, killed in the cemetery.