https://z5h64q92x9.net/proxy_u/ru-en.en/colonelcassad.livejournal.com/3194673.html
Under al-Bab, the Turkish army today, once again suffered heavy losses. The attack of car bombs destroyed 2 Leopard-2 tanks .
According to Turkish official figures killed 5 Turkish soldiers. "Black", killed 15 Turks and Turks 20 controlled by the militants.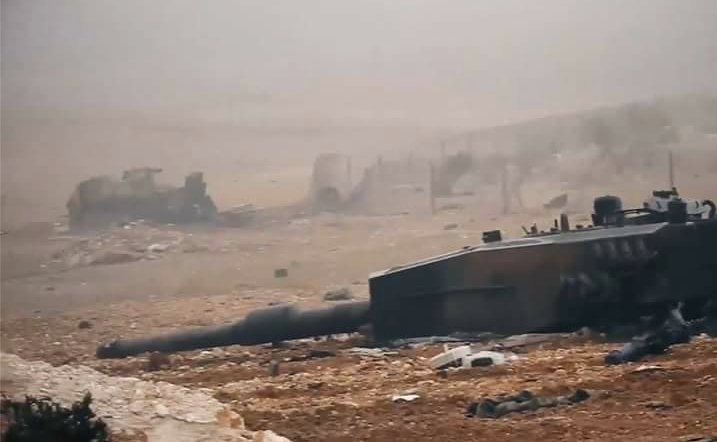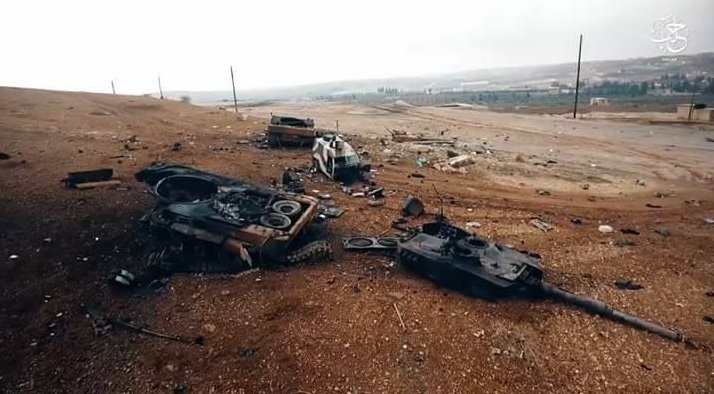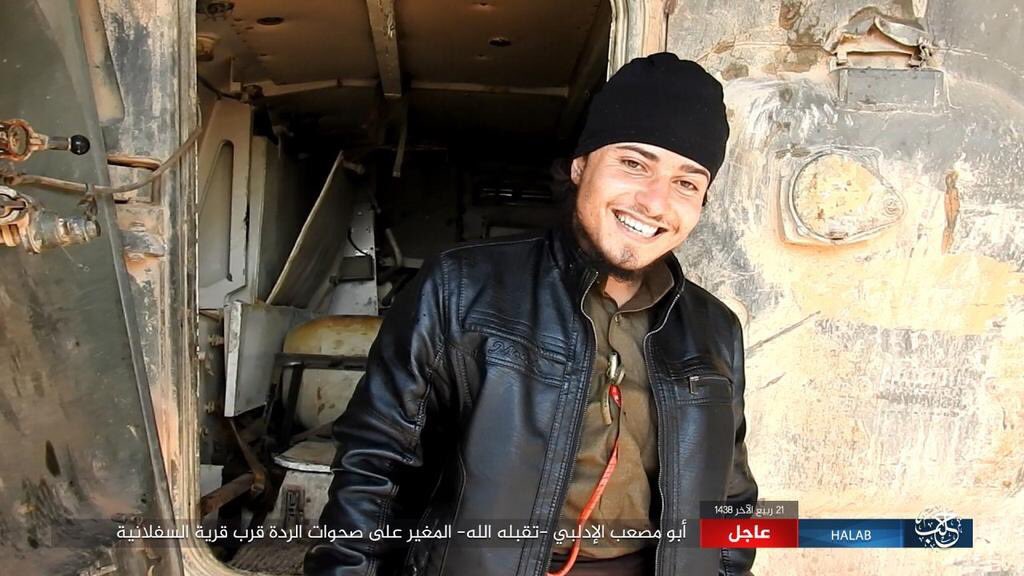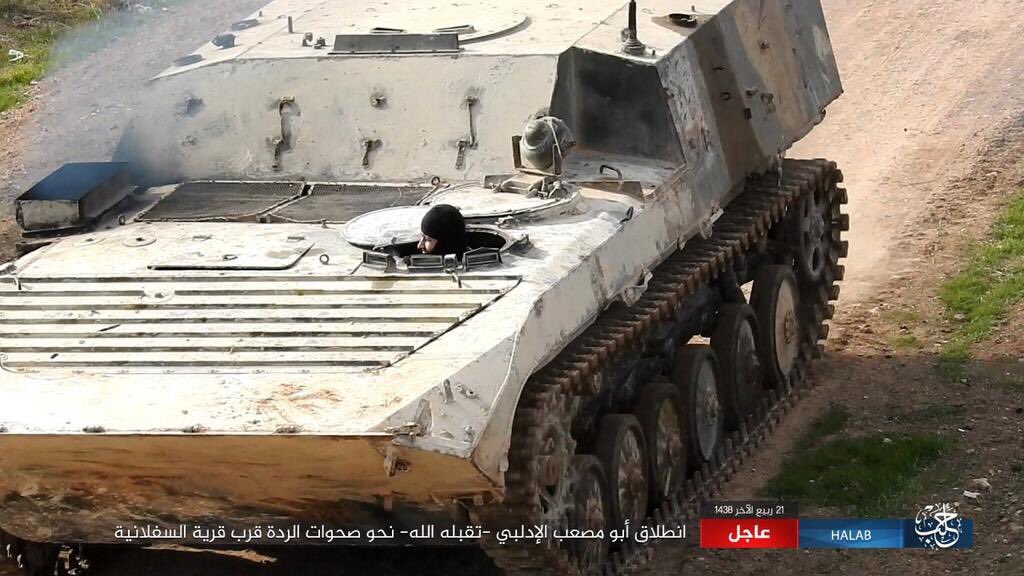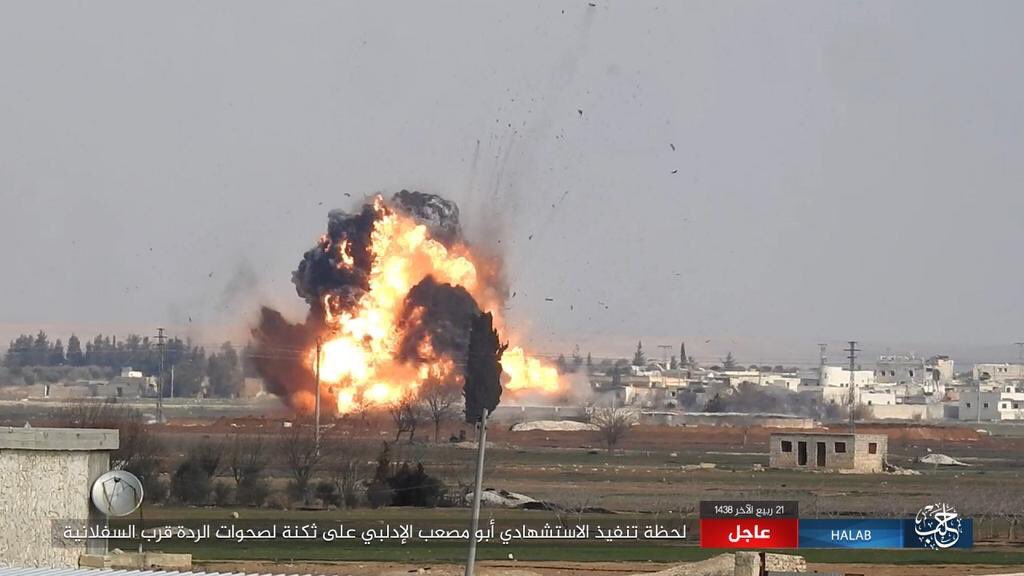 However. despite heavy losses, the Turks continue to pull the ring around Kubyshina (a town West of al-Baba). Taking advantage of the superiority in forces they ousted the militants of the Caliphate in the city and gradually occupied the surrounding hills, offering the militants of two scenarios – defense in Kabiline being cut off from al-Bab or go to al-Bab, leaving the city without a fight, as it was in the case of Dabic.
Along the way, the Turkish artillery continues to handle the position of Caliphate to the West and North-West of al-Baba, periodically shelling the city itself, giving the reasons for the insurgents to unleash the topic of civilian casualties.
Also, the transfer of additional forces of the Turkish army under al-Bab. Over the last week near the city has declared another tank battalion, 2 artillery batteries, and various pieces of software. According to unconfirmed reports. the failure of the December storm led to org.conclusions in respect of some Turkish army officers who were responsible for operations in the area of al-Baba.The Turkish General staff, at this stage, tends to act more cautiously, avoiding the mistakes of the past storm.
The strikes of Russian aviation, which operates there in cooperation with the Turkish aircraft, applied mostly to the South of al-Bab in the area Tarifa. It is not excluded that helping the Turks, videoconferencing thus preparing the ground for the promotion of parts of the SAA to the city as part of the beginning of the offensive to the North of Covaris.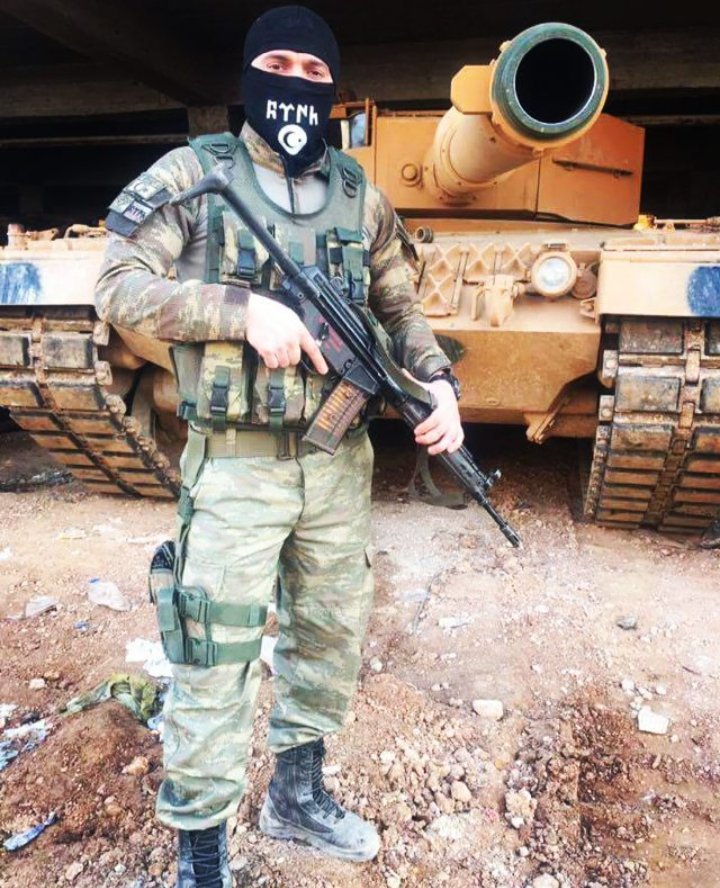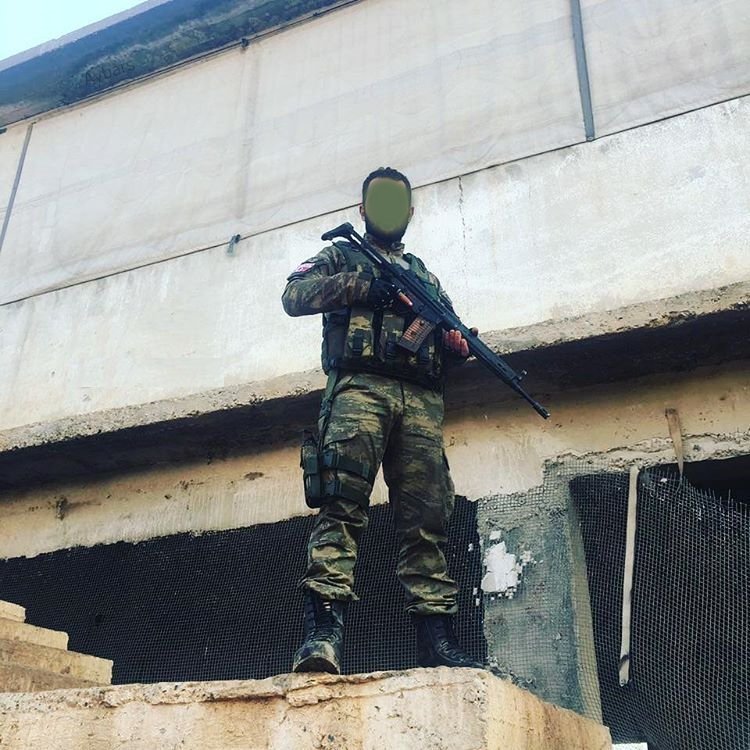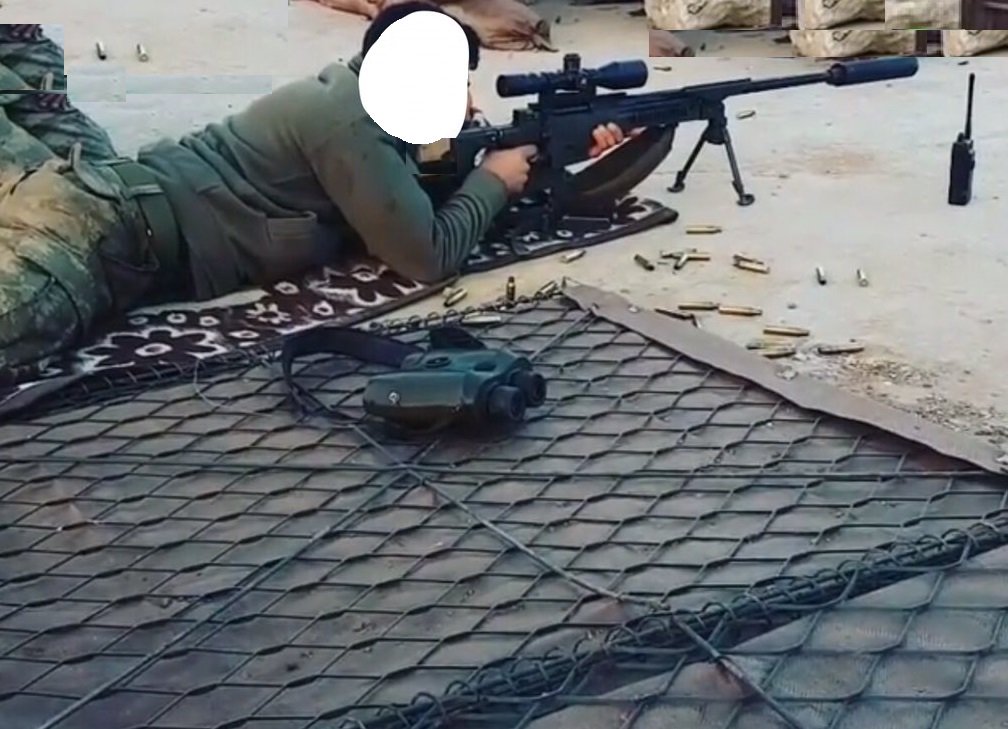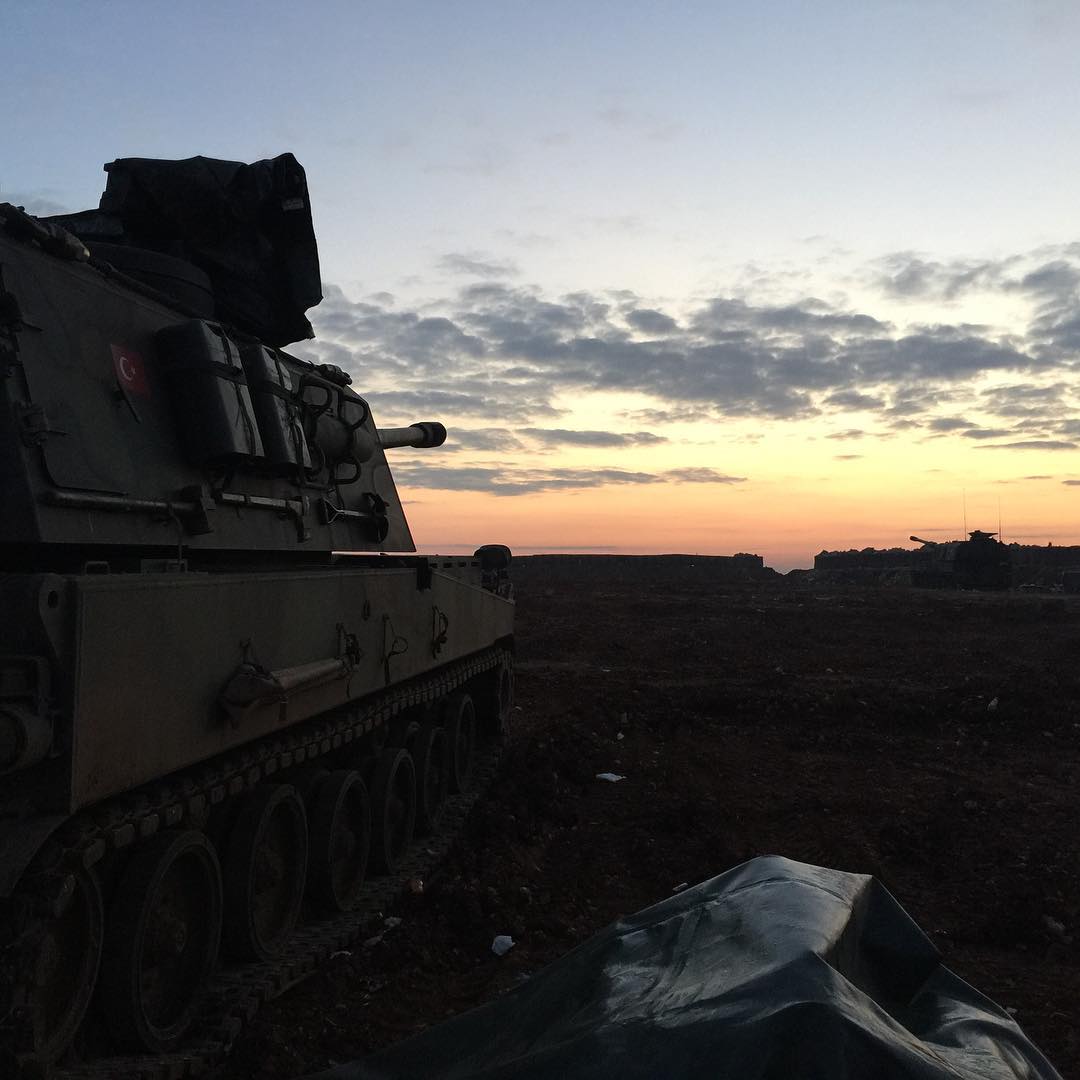 A car bomb was found in Dzharablus.

"Reasonable oppostie" in the district of al-Baba.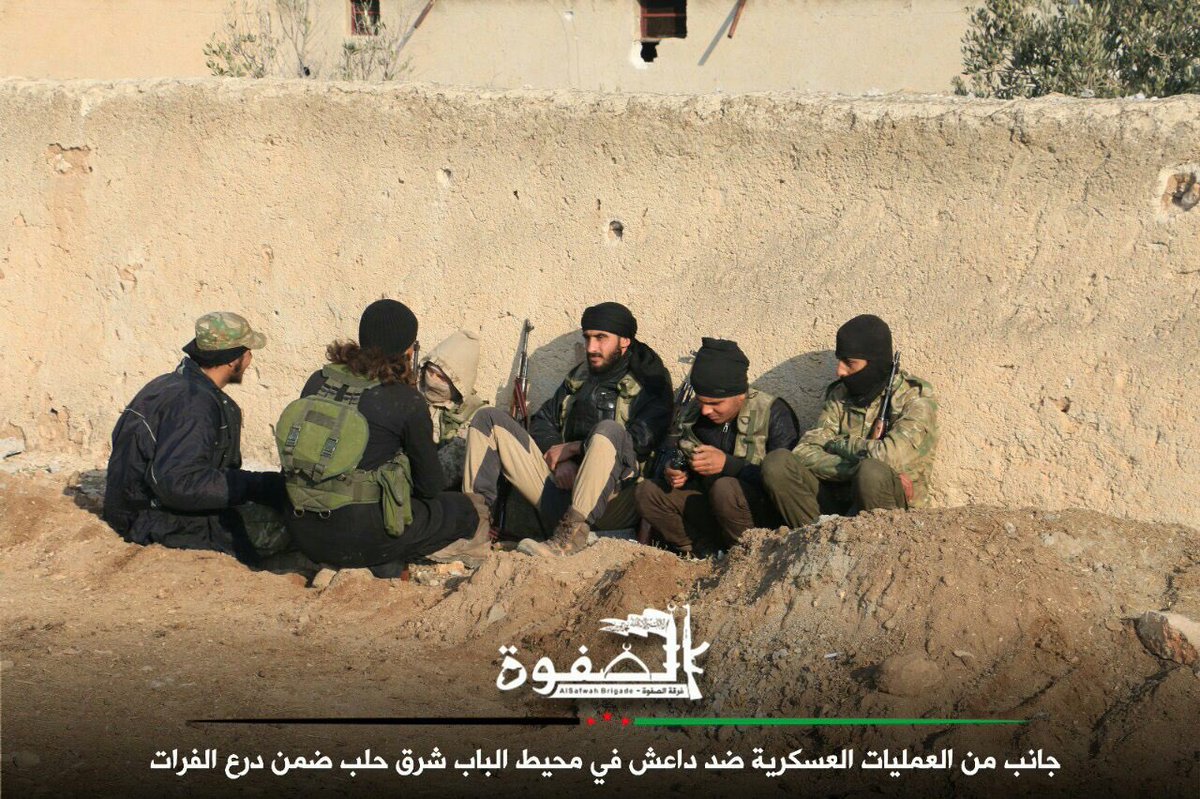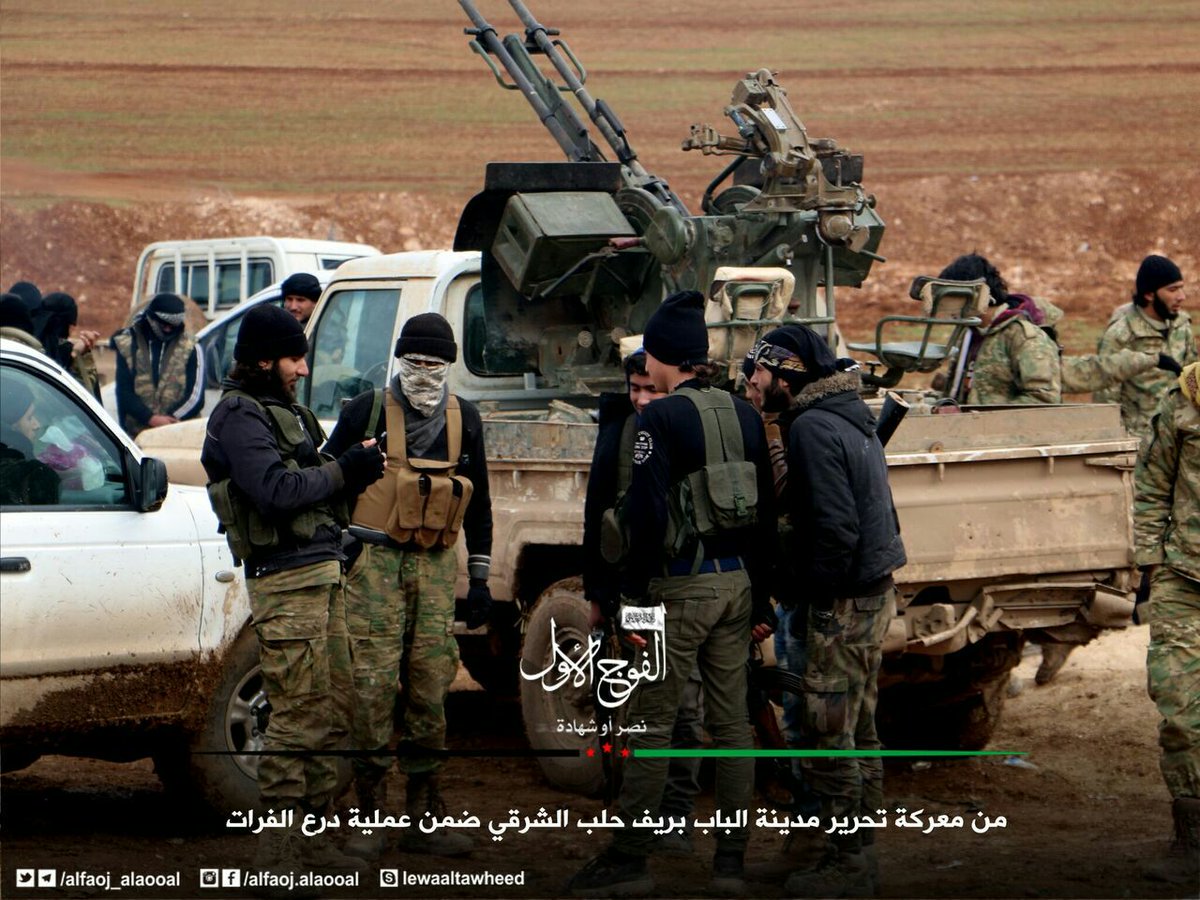 On January 23 in Astana talks should begin where they will, and presented militant groups that help the Turks to storm al-Bab.
Turkish Deputy Prime Minister declared today that Turkey has become more pragmatic look at things and the maintenance of Bashar al-Assad, who must be part of the inter-Syrian settlement. That's what the life-giving promptings in Moscow and Tehran do.