https://z5h64q92x9.net/proxy_u/ru-en.en/colonelcassad.livejournal.com/3144927.html
23 Dec, 14:11
In Milan, was shot dead the main suspect in the implementation of the terrorist attack on a Christmas market in Berlin.
Anis Amri was killed during a shootout with Italian police http://edition.cnn.com/2016/12/23/europe/berlin-christmas-market-attack-suspect-killed-milan/index.html?sr=twcnni122316berlin-christmas-market-attack-suspect-killed-milan1014AMStoryN/A&linkId=32699762, one of whom was wounded. The victim was a Tunisian by birth. Merkel is already fighting off attacks by the press in connection with another demonstration of the inadequacy of current migration policy in Germany.

Western caricature that mourns the wicked holiday, scolding the Islamists and immigration policy.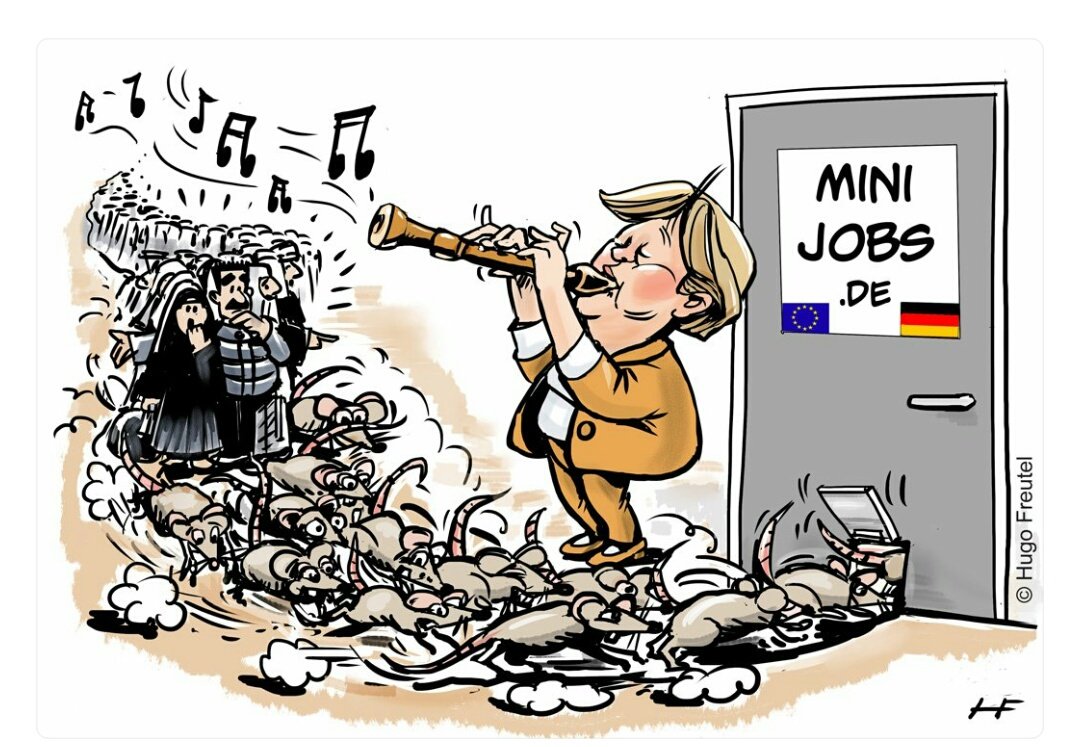 Of course, about Germany's role in the growth of similar evil, they prefer not to remember, as the refugees are not the cause but the consequence of the destruction of a number of countries in the middle East and North Africa that spawned a wave of migration, which in Europe penetrate radical jihadists in commercial quantities.
"Germany is guided by clear legal regulations according to which the weapons are not supplied to areas beset by civil war, – said the head of government of Germany. – However, this does not mean that Germany will play a constructive role in the political process or in the provision of humanitarian aid to Syria." From her point of view, the government of Bashar al-Assad "lost his legitimacy".
http://deyerler.org/ru/119010-rrrirrr-rrsryerrs-rrsrrrryos-rr-rsrrs-ryirssrrirsss-rssrryor-sryosryorsryerr-rryiryirrryosryoryo.html zinc
The immediate resignation of Libyan leader Muammar Gaddafi demanded German Chancellor Angela Merkel. The official representative of the German government Stefan Seibert said that the resolution of the UN Security Council, adopted unanimously, is "a signal to Gaddafi and other despots" that serious human rights violations will not go unpunished.
According to the official representative of Germany, Muammar Gaddafi should take a "time signals" and "his own resignation to open his people the way in a free and peaceful future". "Violence against its own people should be stopped
http://www.vesti.ru/doc.html?id=432149&tid=87353 – zinc
Reaction Merkel at the murder of Gaddafi.
This day brings an end to the regime of Gaddafi; this is an important day for the Libyans. Tothe bloody war that Gaddafi staged against his own people, coming to an end. The path to a new and peaceful political beginning is finally open. Germany is glad, and sighs with relief.
http://inosmi.ru/africa/20111021/176368655.html zinc
A peaceful future came to Germany. If Germany now sighs with relief, looking at the shithole that is when she was created from the once privateusa country?