https://z5h64q92x9.net/proxy_u/ru-en.en/colonelcassad.livejournal.com/3134885.html
December 18, 16:44
The terrorist militants exported from Aleppo to Idlib burned the green buses intended to evacuate the wounded and civilians from Shiites from the enclave in Idlib "in protest".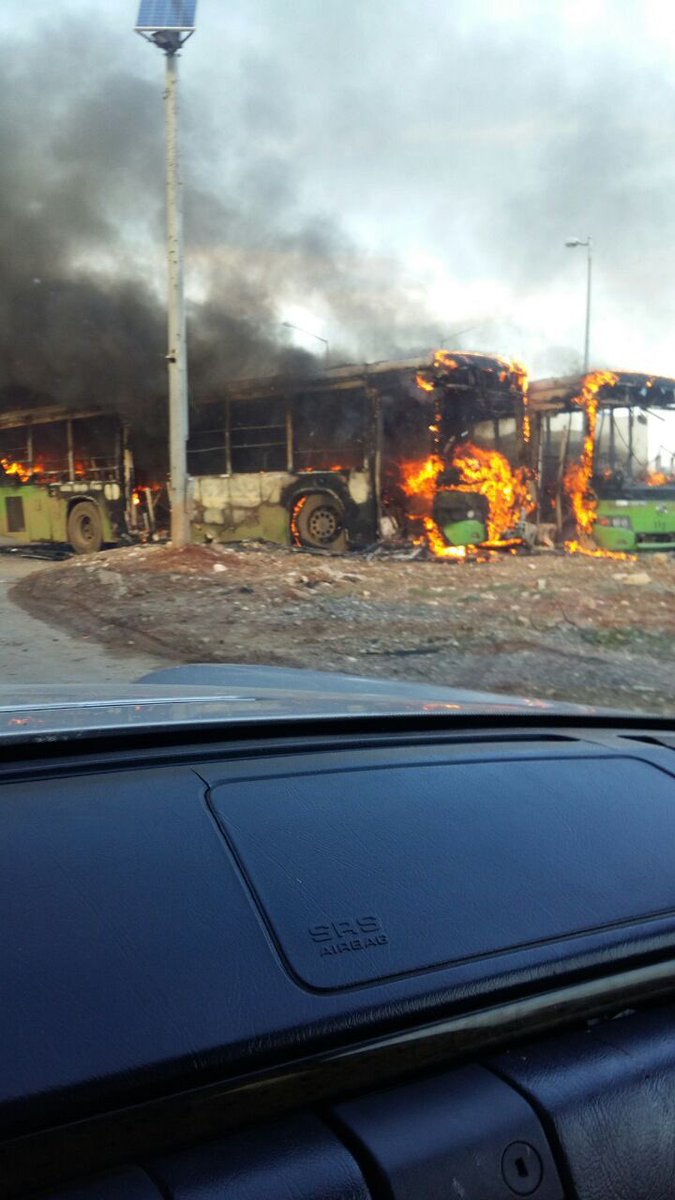 Apparently trying to get rid of the shame of retreat by the destruction of buses intended to evacuate civilians. Presumably, the UN Secretary General and other "Humanitarians" will scream about the "abomination of what is happening".
Hatred of the green buses by militants among other things, stems from the fact that in 2016, the year they became a symbol of their withdrawal from a number of settlements.
PS. And just a photo. This morning, East of HOMS, the snow fell.
Regarding the situation in the front, today the news are optimistic. The militants have been pushed out of South-West Tiyas.