https://z5h64q92x9.net/proxy_u/ru-en.en/colonelcassad.livejournal.com/3127862.html
14 December, 18:30
Briefly about the situation in the area of Tias.
There by the evening of 14 December, continues to maintain a complex operational environment. The enemy, occupying the crossroads between TECOM and al-Karathanos, threatened okujeni of Tiyas, but today, despite all the efforts to translate that advantage could not. In the morning carts and black tanks tried to advance towards the road to Tiyas, but was stopped. There were also repulsed several attacks on the territory of the base. Due to the coming up of reinforcements, the garrison of the base was strengthened and the Syrians were able to counterattack, repulsed several positions North of the base.Simultaneously, was conducted a counterattack along the highway Palmyra-Ties. It is reported that the newly recaptured "black" abandoned battalion base North-East of Tiyas and the hill North of the base, which allowed to adjust the fire on its territory. In General, the works on the Northern flank improved. At the moment, the fighting continues and the situation in development, so everything can change very quickly.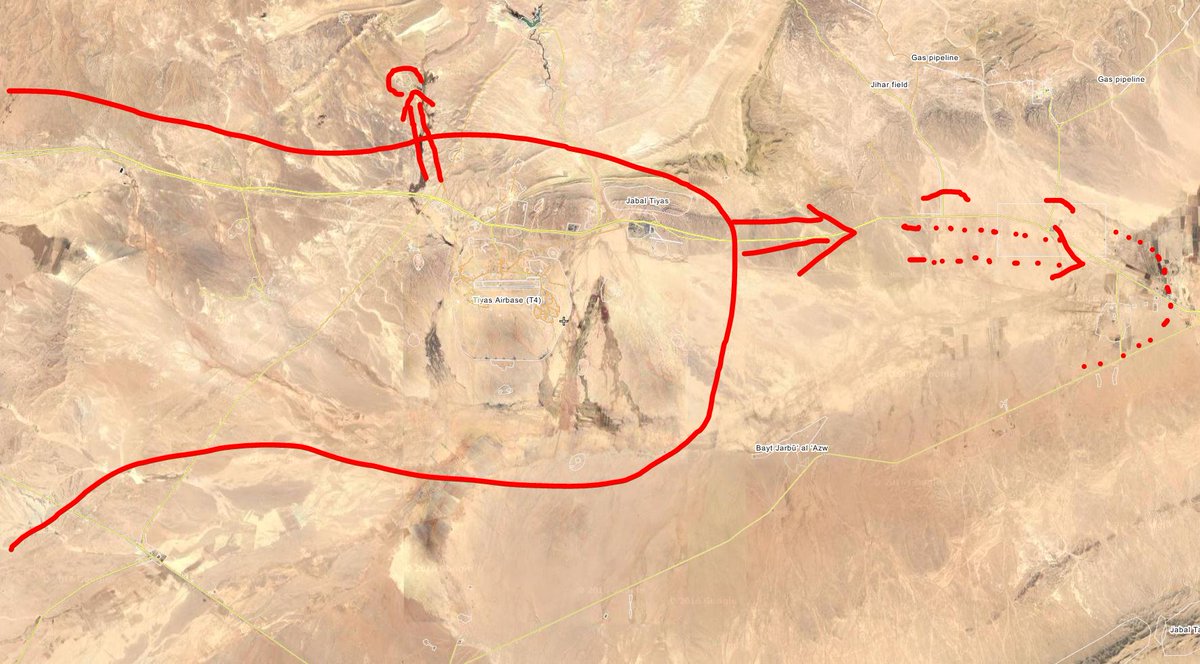 Currently, the SAA addresses the challenge of ensuring the defense of Tiasa and hold the road to it. It is obvious that here will try to solve the issue of halting the offensive activity of the Caliphate, which was unable to build on the success achieved at Palmyra. Judging by the statements of the resources of the Caliphate that taking Tiyas was planned two days ago, in the expectation that demoralized the Syrian side will continue to retreat in the direction of HOMS. But the Syrians were able to stretch the offensive and "black" immediately slowed down. However, they retain the benefits of covering the situation, which creates prerequisites for environment of Tiyas. At least one more attempt to surround Ties they will certainly do so blow from the South seems to be the most dangerous move on the part of "blacks" I hope the Syrian high command was aware of this threat. However, the enemy probes the defense of the SAA and al-Qaryatayn, while retaining the ability to shift the focus of operations in this city, if the storm of Tias not been successful.
It is worth noting that in addition to matching on the front of the piece "Tigers" and promised reinforcements from the "Hebballi", Iran announced reinforcements for the Afghan Shiite "Fatman", who retreated from the Palmyra.The SAA and its allies more opportunities to build up forces to the East of HOMS and the main thing is to keep the situation at least at the current level, to soon have the opportunity to fix it, since the Caliphate to the West of Palmyra is essentially only a desert without a serious defensive positions and with appropriate training, the SAA is quite able to reach at least to the triangle of roads to the West of Palmyra.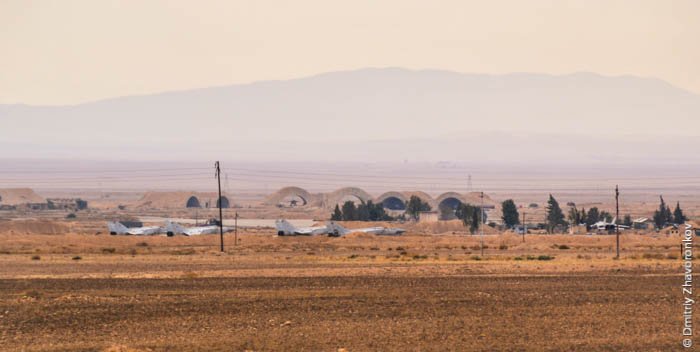 Destroyed Syrian tank helicopter of the Caliphate.
k