https://z5h64q92x9.net/proxy_u/ru-en.en/colonelcassad.livejournal.com/3127366.html
14 Dec, 16:26
Briefly in Aleppo.

1. Agreed yesterday evening and had begun to implement the plan out of the remnants of militants in Idlib, in the morning covered with a copper basin because of a particularly demented thugs didn't want to leave, and again opened fire on Syrian army positions. The army of course did not remain silent and the remains of fighters again began to clean. Much as the West has tried to save them, these characters don't want to be saved, apparently they only used the road in order to act like wild animals. So despite the fact that the city has been listed as taken for 2 days, in some quarters they still continued shooting. As for me, it is good that they refused to leave – they can now with a clear conscience to be sent to eternal rest and nobody will be able to say that they were not offered "humanitarian alternative". However, the West is not going to understand such subtleties and continues to hysteria on the subject "war crimes in Aleppo", thus striving to downplay the fact and the significance of the victory of Syria, Russia and Iran in Aleppo.
2. Regarding the reports about the attacks by "al-Nusra" and the FSA on the Western borders of Aleppo, the serious threats they are not, because the break is nowhere, and a frontal assault SAA positions in the city can only be welcomed, because in such attacks, the militants lose a lot more people than if they picked from the next settlement. However, the militants are not particularly contentious, and rather indicate the activity, with an emphasis on the bombardment of the Syrian positions from mortars and improvised missiles. Much success they have over the past two days not achieved.The reasons for this is trivial – burnt in October and November in the battle for the Academy of al-Assad's reserves, to compensate for nothing, and not even the critical losses in manpower, and the fact that in recent months the heavy losses suffered by the most trained militias, where there was a large percentage of professional mercenaries and veterans of the Syrian war. Recruits from training camps in Idlib can replace them only partially. The value of experienced and skilled corps not so long ago was clearly demonstrated at Palmyra. Very likely, it has impact in subsequent fighting West and South-West of Aleppo.
3. In fact, Aleppo a day 360 more militants surrendered weapons, some pardoned, some sent to filtration. As to the position SAA took another several thousands of civilians sheltering in basements in areas where there are disparate groups of fighters who are trying to mingle with the refugees or using them as a shield to continue trading with the Syrian command. Some of the units from Aleppo continue to be made and deployed in the Eastern province of HOMS, where the situation remains tense in connection with the advance of the Caliphate.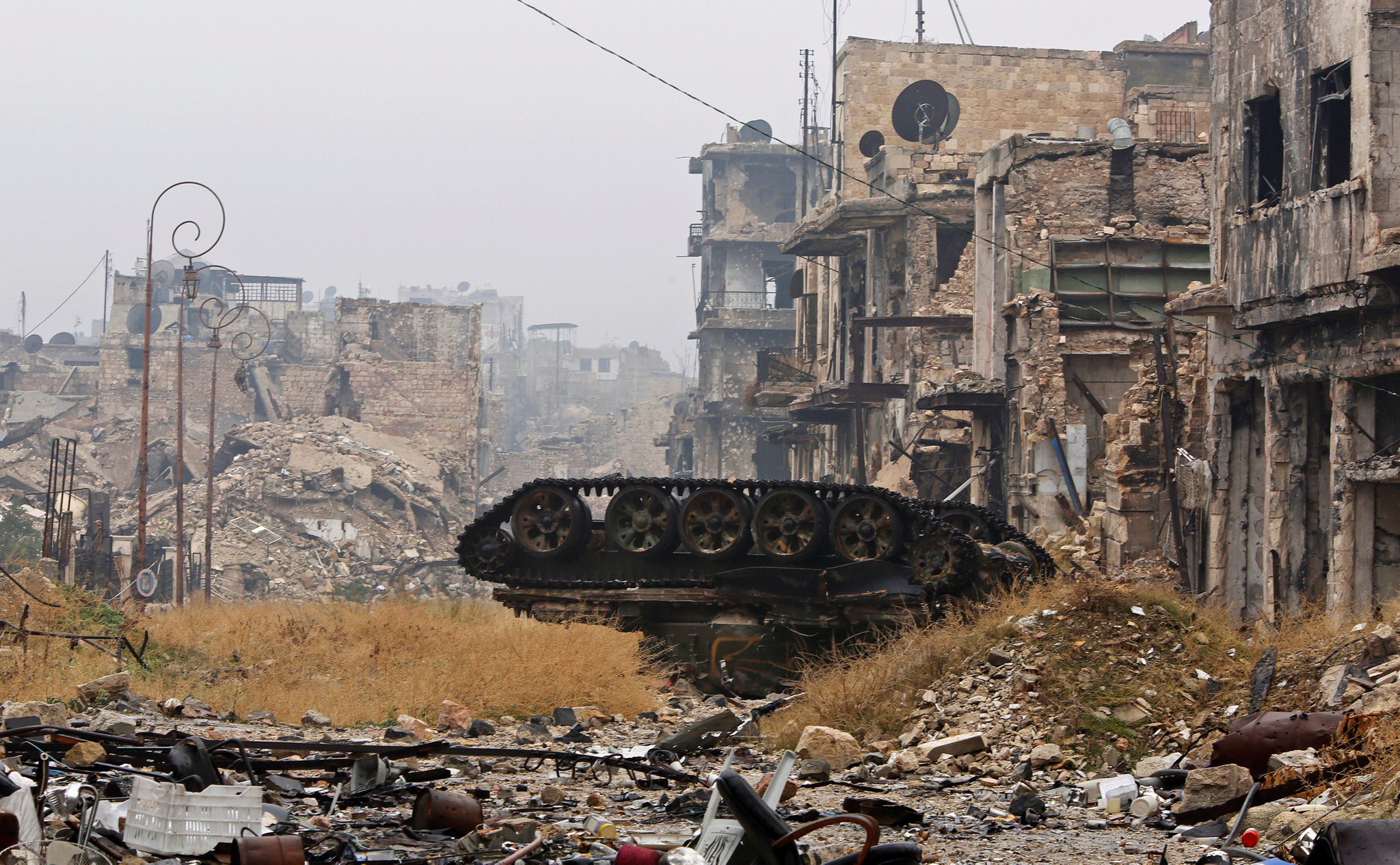 In Aleppo brought the "new physics".