https://z5h64q92x9.net/proxy_u/ru-en.en/colonelcassad.livejournal.com/3121142.html
December 11, 9:07
Briefly on the next explosion in Istanbul.

The car explosion at the stadium in Istanbul has claimed the lives of 29 people and more than 200 injured. According to another version, after the explosion of the car, there was a second explosion when police approached, the bomber blew himself up among police officers.

The explosion occurred the next day after the Turkish army launched an assault on the last Outpost of the Caliphate in Northern Syria, while a little earlier the management of "black" has already been calling for intensified terrorist war in Turkey in retaliation for the reversal of the foreign policy of Turkey, which were among the immediate enemies of the Caliphate. However, given the fact that the attack was carried out primarily at police officers, it is not excluded the involvement of the Kurdish workers ' Party.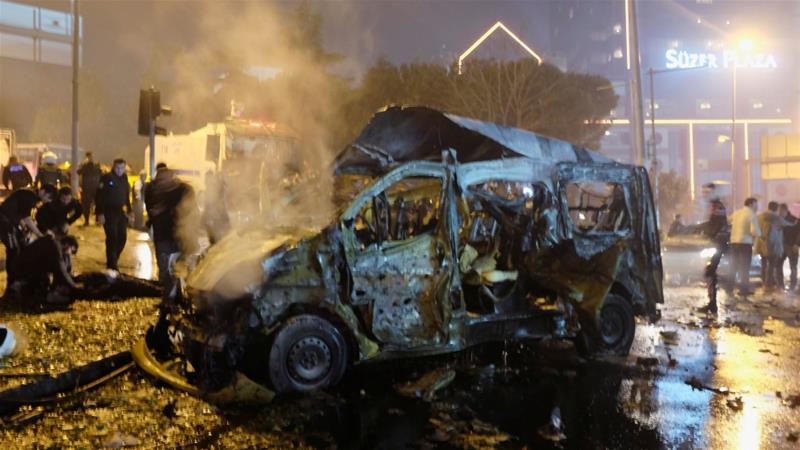 In case you confirm the version about the involvement of the Caliphate, it certainly does not change Turkey's policy in Northern Syria, on the contrary will facilitate Erdogan transactions involving casualties among Turkish military.

In the case that is found to the Kurdish trail, it certainly will give into the hands of Erdogan, some leverage that he can use to justify operations against SDF/YPG in Northern Syria and the General intensification of the war against the Kurds as Syria and Turkey. But what is for sure, the bombings in Turkey have a long time to stop.