https://z5h64q92x9.net/proxy_u/ru-en.en/colonelcassad.livejournal.com/3118802.html
December 10, 1:16
A formal briefing on the situation in Aleppo from the Main Operational Directorate of the General staff of the armed forces.
PS. In General, after the part of the civilians, the fighting continued with somewhat less intensity. In Geneva today to negotiate about the fate of the remnants of the boiler and shall decide the situation with the released militants in Idlib or will finish them in the southern quarters of the city.
PS2. Regarding the questions about Palmyra, here is the front line for the evening.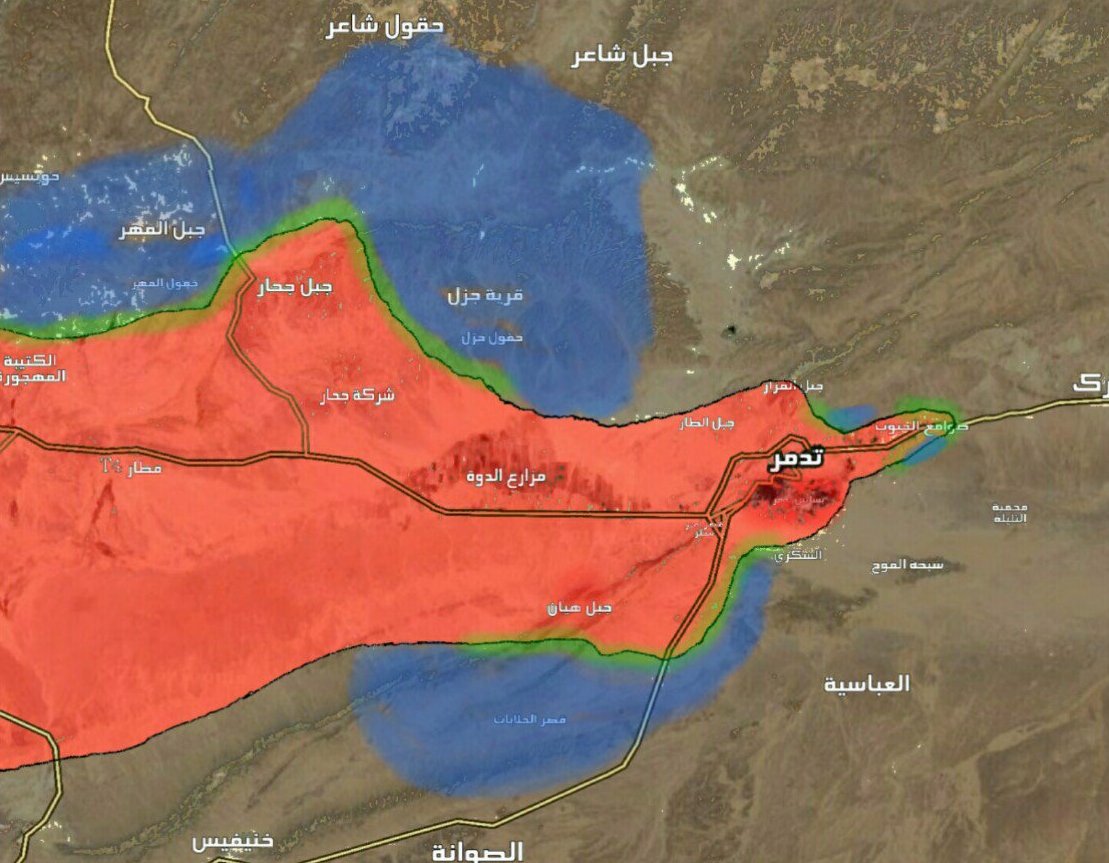 The main problems like earlier on the line, Julisis-Shaer. Track SAA holds, but fighting today, there was serious, both sides have suffered significant losses.
Video day battles to the North from the road Palmyra-Ties.