https://z5h64q92x9.net/proxy_u/ru-en.en/colonelcassad.livejournal.com/3078852.html
November 20, 8:27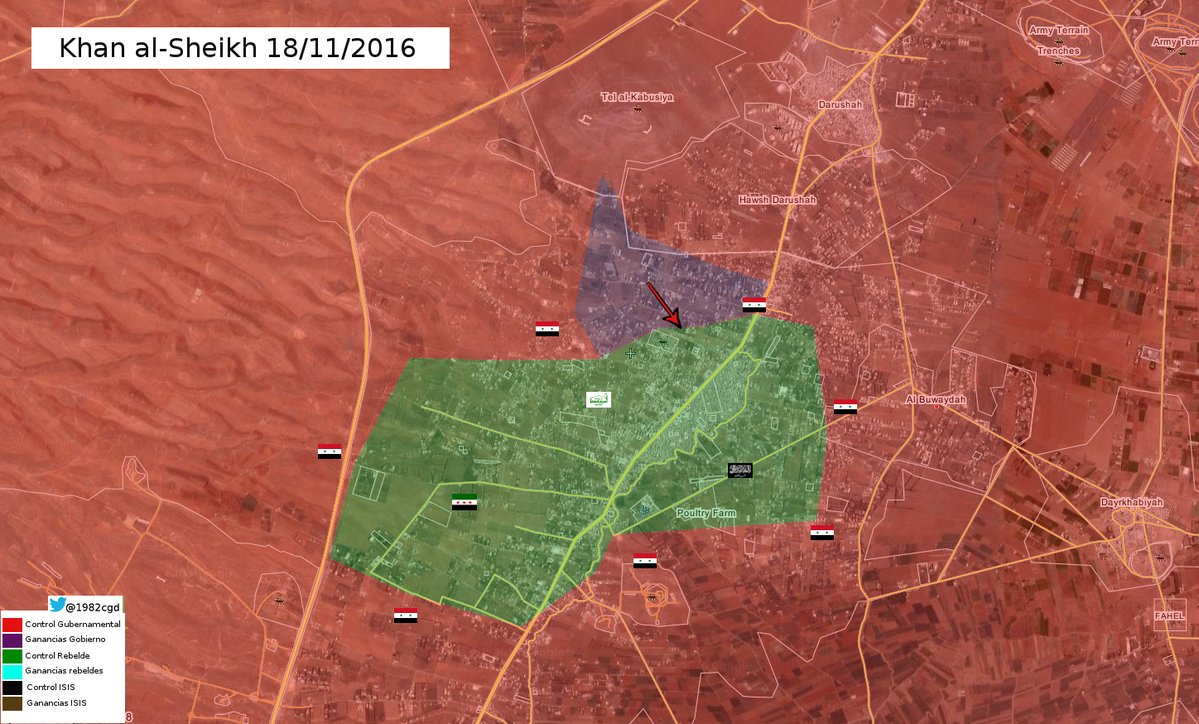 Good news come this morning from the Damascus. As expected, the end of the month, the militants in Western ghouta chose to capitulate under the proposed standard conditions.
As usual, the rebels surrender their positions and settlements, the remaining heavy weapons and surplus ammunition, and themselves with light weapons and wanting to leave with them the civil, transported to the province of Idlib.
Earlier, the militants had already expressed their desire to take the Western ghouta, but put forward their amendments to the terms of capitulation, under which they wanted to travel not in Idlib and Deraa, in what they had been denied. Those who wish to stay, offered to surrender their weapons and be reintegrated into Syrian society after the Western ghouta will be completely restored the legitimate government.


The last argument that finally convinced the rebels of the hopelessness of resistance became playing pieces of the 4th mechanized division, part of the suburbs of Khan al-Shih, which was the last major Outpost of the militants in Western ghouta. At the moment, the fighting has subsided, the implementation of the armistice and the removal of militants in Idlib must be made in the next few days. It is a truce for 48 hours. Apparently, surrendering and cut off from the main forces of the rebels in the Eastern part of the cut of the boiler, where they control the two villages.
A final sweep of Western ghouta will allow Assad to concentrate additional forces against the Eastern ghouta (where on the agenda is the assault on the Duma) and the camp of Yarmouk.
The strategic environment for Assad in the Damascus area continues to improve, in addition to Western ghouta since August capitulated enclaves in Darayya, al-Hama and Madamji.

Colonel of the 4th mechanized division of the Khan al-this, the commander of the operation in the Western ghouta.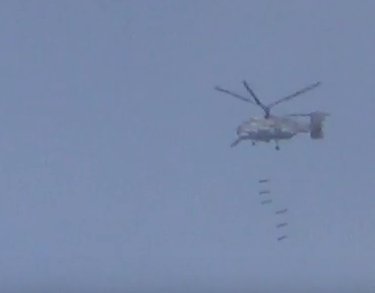 The Ka-28 helicopter of the Syrian air force dropped bombs on rebel positions.

Smoke on Khan al-Shih.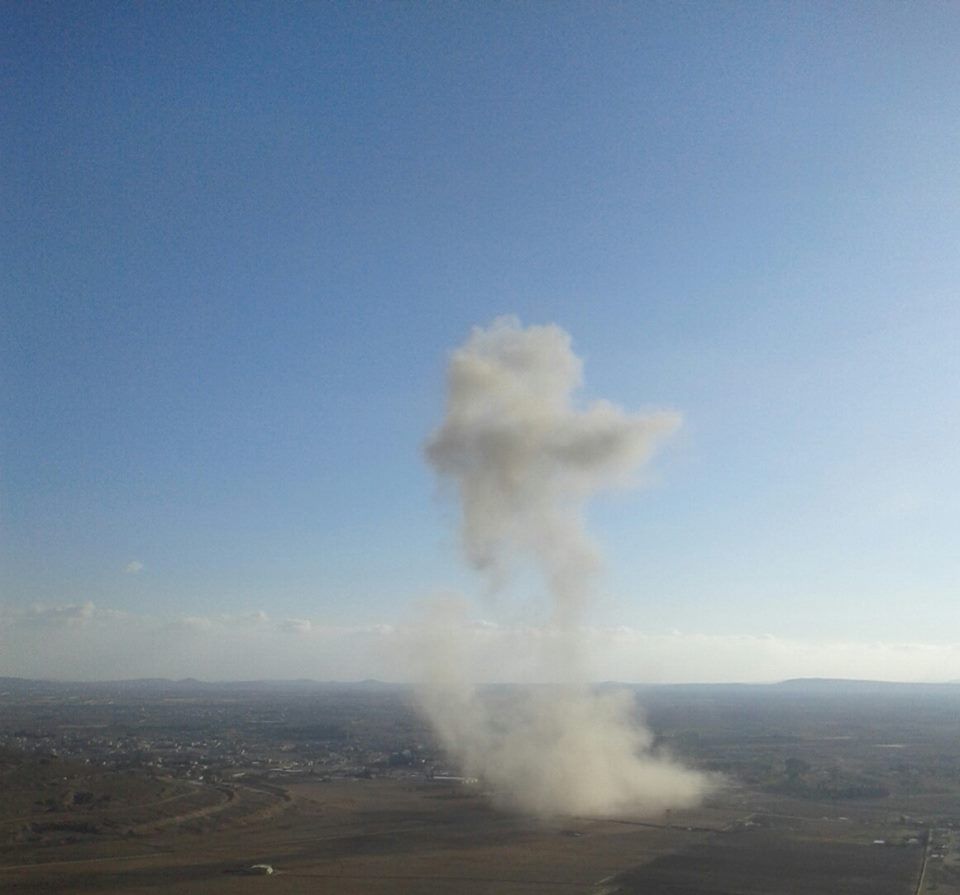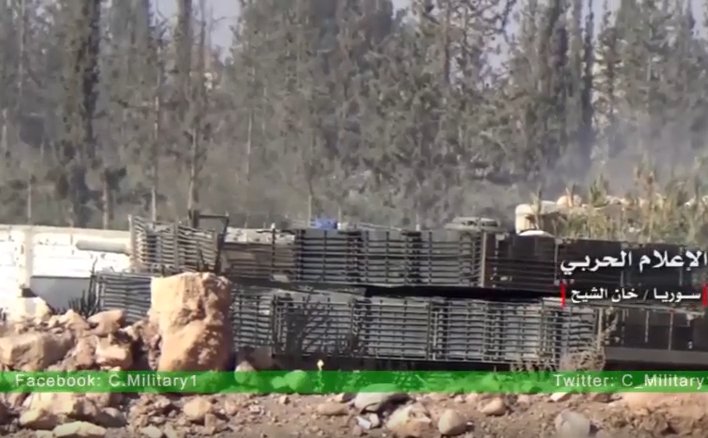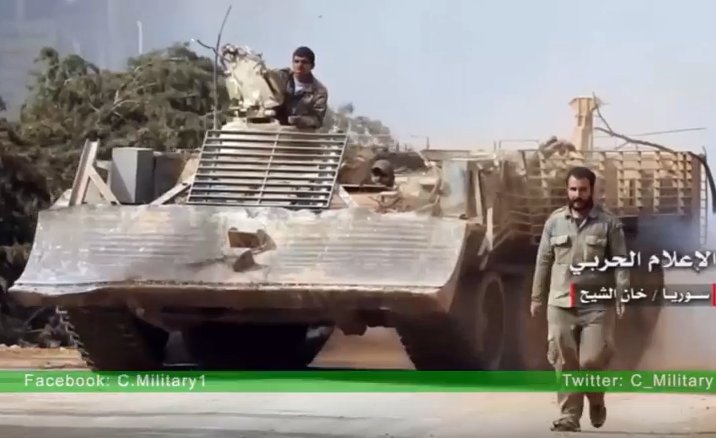 Seized from the militants "An-Nusra" boxes with Israeli markings.