https://z5h64q92x9.net/proxy_u/ru-en.en/colonelcassad.livejournal.com/2949183.html
September 10, 10:40
DAESH seriously took up the fight with the Turks. After 2 tanks, which they burned on September 7, yesterday their ATGMs destroyed another.
Destroyed 1 M-60 Sabra. 3 tanker died.
3 x 200 and 4 x 300 Turks was 9 September in the Wake of a rocket attack on their positions by DAESH.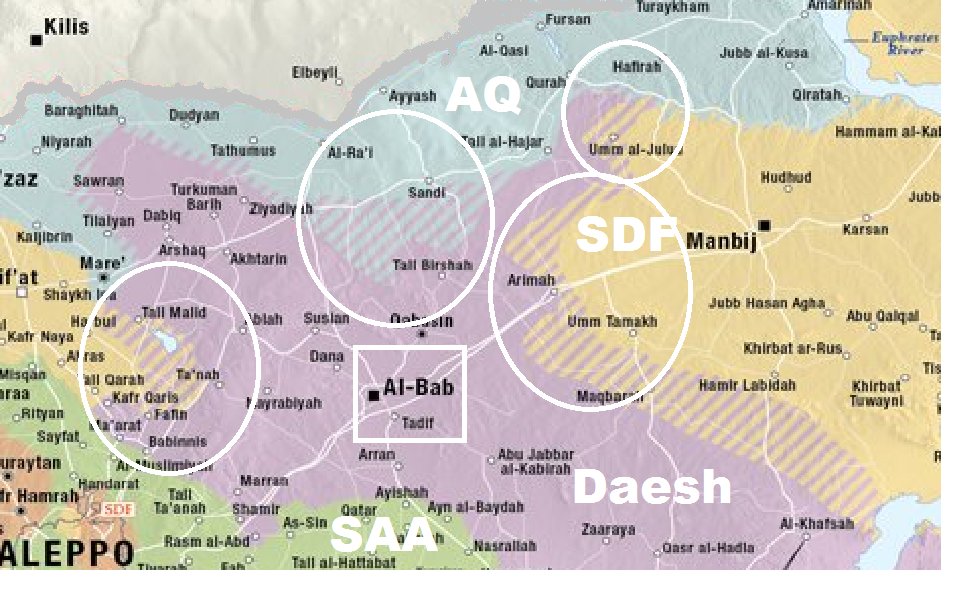 The Caliphate quite clearly demonstrates that those who underestimate it are quickly washed with blood. The increased losses of the Turks in armor and the loss of FSA in the infantry, more than clearly shows that the road to al-Bab, not to mention Rakka will not be a cakewalk.

American attack aircraft A-10 support the FSA offensive on the position of the Caliphate.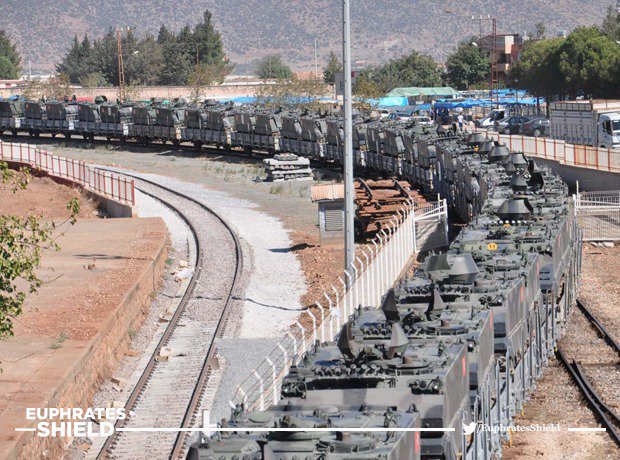 Echelon of the Turkish infantry fighting vehicles going to the Syrian border.
In connection with the losses and the increased resistance of a Caliphate in Syria began the redeployment of additional armored vehicles from part of the 2nd and 7th armies.
It should also be noted that in addition to the conflict of the Turks with the Caliphate and SDF/YPG South of Dzharablus and al-Rai, the continued fighting in the North-West of the Canton of Afrin, where the Turks used tanks and artillery against the local Kurds, while there are significant civilian casualties. Turkey is actually no secret that the Kurdish issue she prefers to solve it by force, but there is already a lot will depend on the outcome of the next Russian-us deal on Syria, about which later.
PS. And yet here's got an interesting map layout the ethnic composition of the settlements to the North of Aleppo. Even that mess.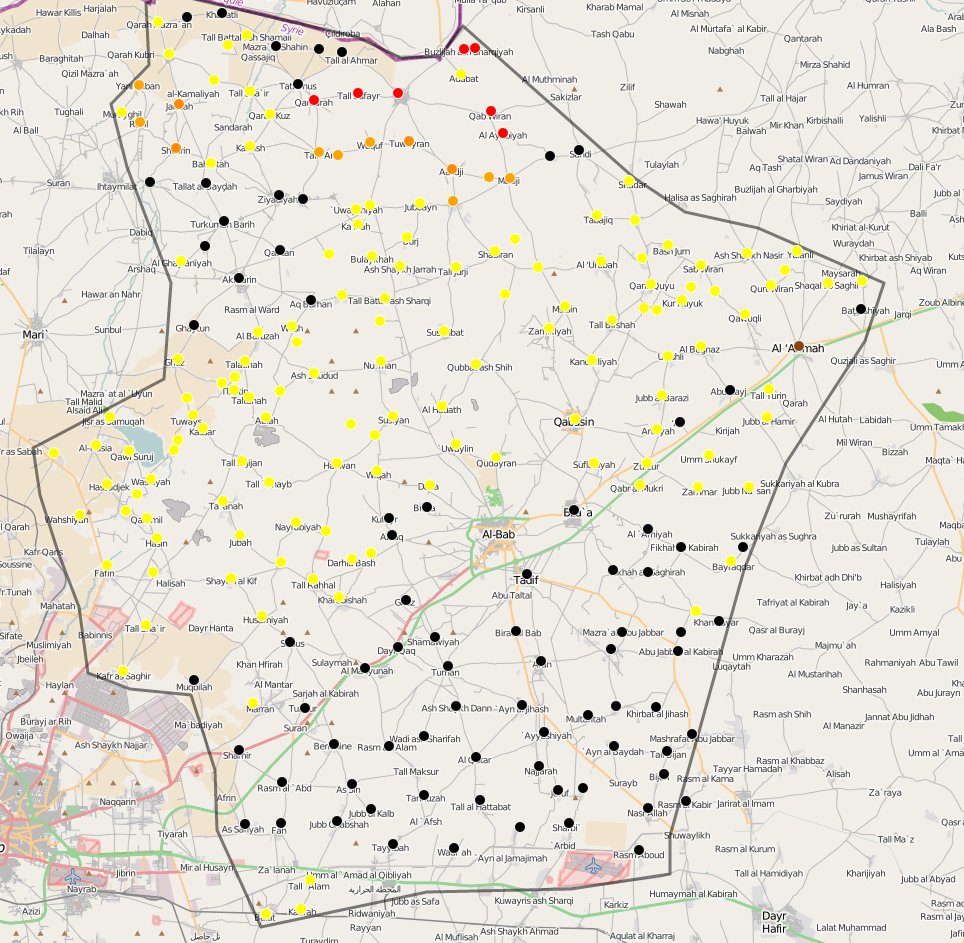 Yellow – Kurds
Black – Arabs
are Red the Turkomans
Orange – Kurds/Turkomans
Cinnamon – Arabs/Kurds