https://z5h64q92x9.net/proxy_u/ru-en.en/colonelcassad.livejournal.com/2924201.html
August 28, 0:26
For those who are rooting for the Kurds in the conflict with the Turks. Today, Turkey suffered the first official loss during the operation "shield of the Euphrates".
Convoy of Turkish armored vehicles, which the day passed Jarablus and moved to the South came under shelling of Kurds from the YPG fired its small arms and anti-tank systems "Milan".

The Kurds hit two Turkish tanks, resulting in the confirmed death of 1 Turkish soldier. Another 3 were injured. How badly damaged the car is unclear. The wounded were taken to Turkey.
video from the attack on the Turkish column
UPD: Readers are correct that video is old
just stuck to him the Kurdish flag and give the new.
Of course the Turks also shelled the Kurds. Airstrikes and shelling continued throughout the day. The losses were as the Kurds, and Turkey supported the FSA militants.
In fact, the party has been steadily slipping to full-scale war.
UPD:Video of the explosion in Cizre
PD: Burning tank under Jarablus.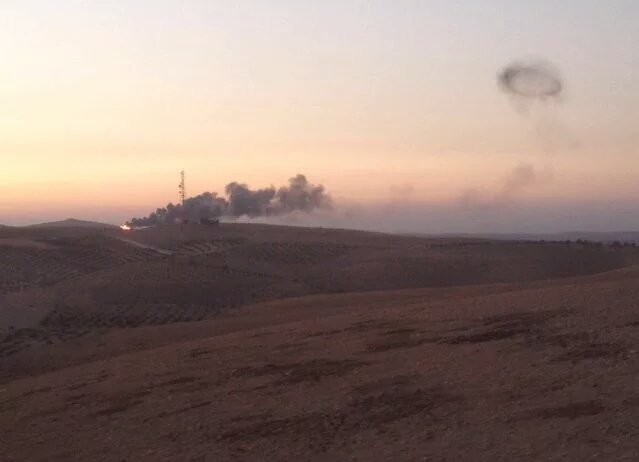 Also reported that in addition to anti-tank systems "Milan" was used and more familiar to a given ATM "Cornet".